Having visited New York for the first time this month, I can tell you that it was both overwhelming and amazing. I put a lot of work into planning the trip and this helped ensure I managed to do a lot of what I set out to do, albeit not everything. In this post, I set out my highlights and must-dos in the city – as well as lessons I learned for next time!
Logistics
DO travel there cheaply – Don't forget refreshments and entertainment
We travelled direct from Edinburgh to New York with budget airline Norwegian for the cheap price of £250 return (unfortunately, these flights will no longer be available from March 2019). But there were trade-offs for this bargain: the plane had no entertainment, no Wi-Fi, no free food and drink, and it landed at Stewart Airport, which is a two-hour bus journey from Manhattan (the Stewart Airport Express bus into Manhattan costs an extra $20 each way). The seven-hour flight and two-hour bus journey aren't a problem as long as you bring water and snacks, and download a couple of films to your phone beforehand. Unfortunately, I didn't think to do that until it was too late!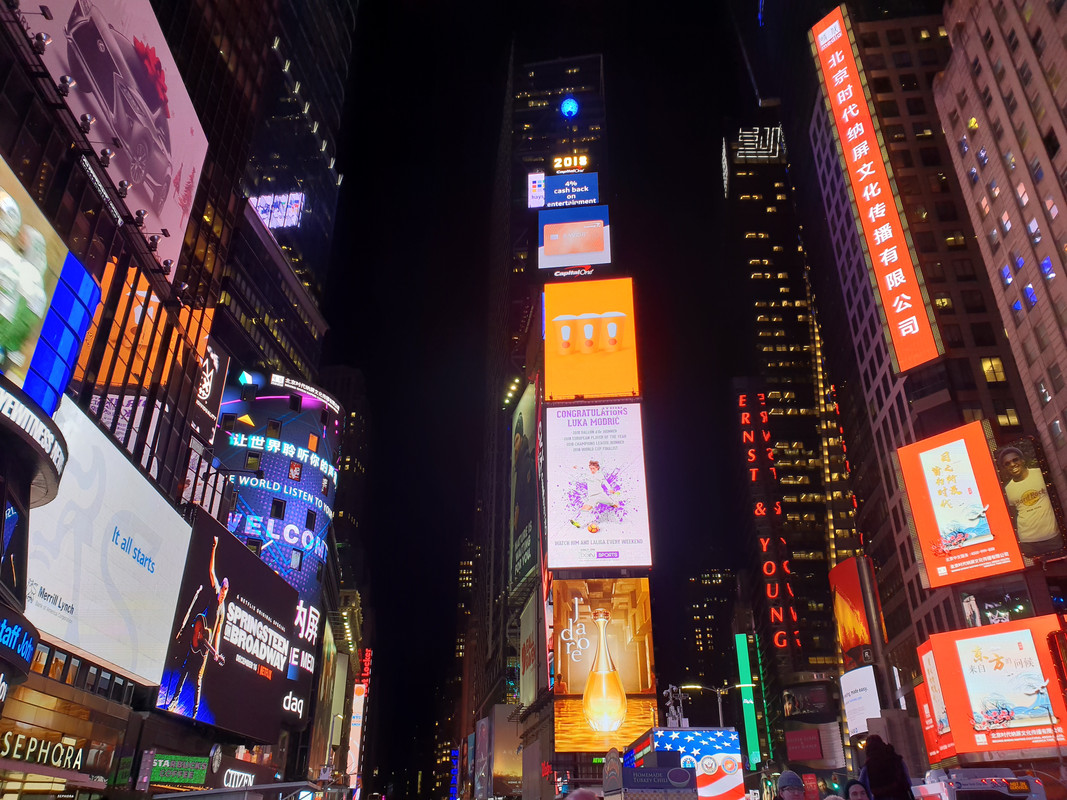 DON'T rely on credit card – DO convert cash beforehand
I wrongly presumed I'd be able to use credit card to pay for most things, as I do at home in the UK. But the first subway ticket machine we came across wasn't accepting cards, and several restaurants we wanted to eat at were cash only. Over four days, we ended up needing around $250 in cash to buy our metro cards and buy food from a few casual places. So I'd recommend converting cash beforehand, and bringing a couple hundred bucks with you.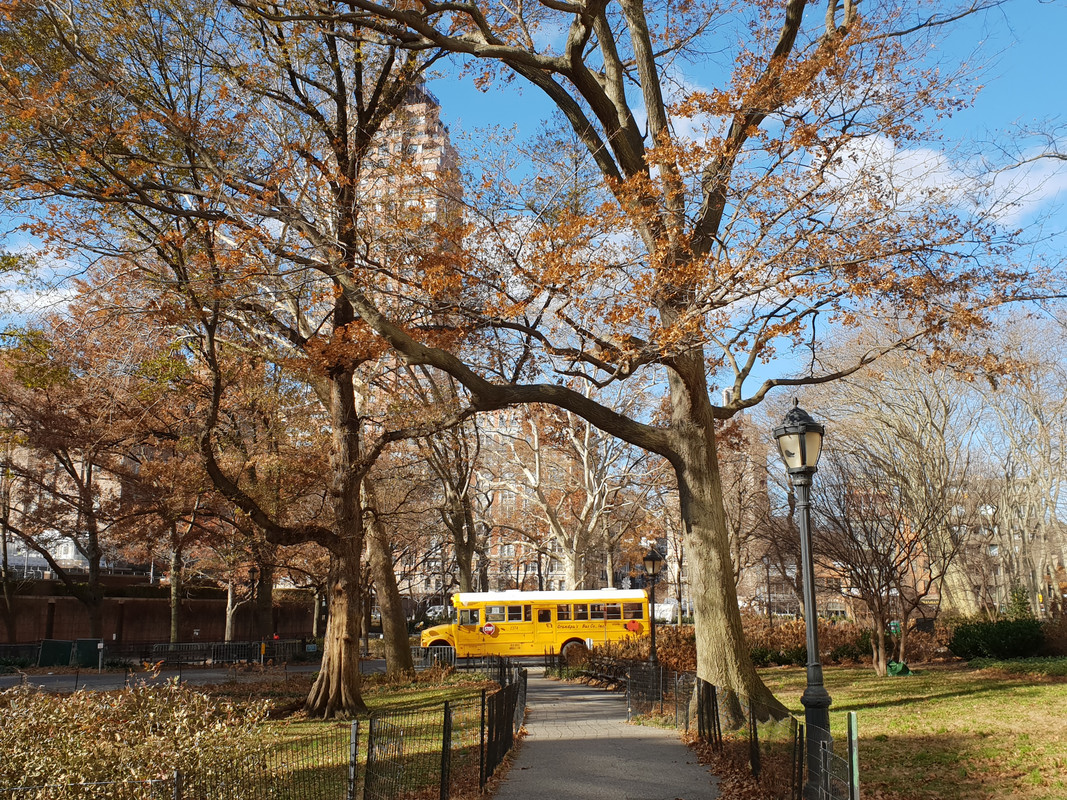 DON'T pay for single journeys – DO buy an unlimited metro ticket
Before you travel anywhere in New York you'll need to buy a Metro ticket. There are two options: a pay-as-you-go card that you can top up (each subway journey costs $2.75), or an unlimited card that gives you unlimited journeys over a set time period.
If you'll be in New York for between three and seven days, the seven-day unlimited travel card for $32 is perfect. You won't need to worry about limiting your journeys or topping up, and you'll probably save a lot of money too. Unfortunately, we misjudged how much we'd be travelling and bought  Metro cards with $28 pay-as-you-go credit instead – which we ended up having to add an extra $25 to before the end of our trip. Don't make the same mistake!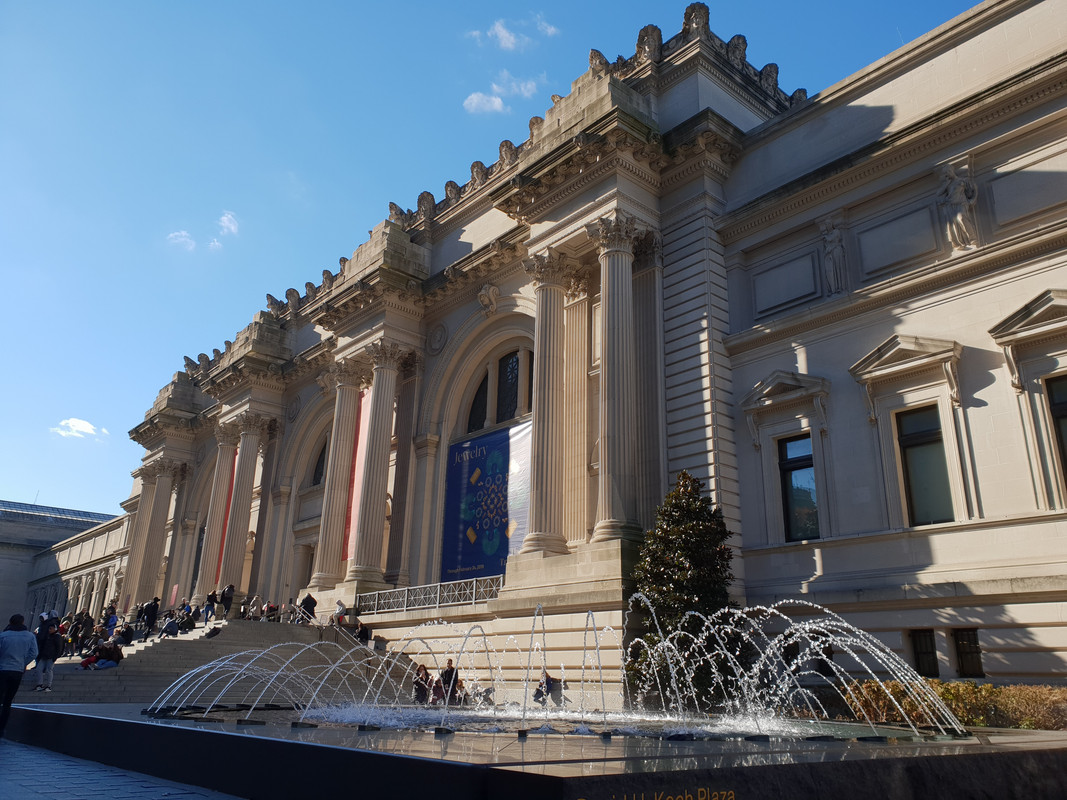 Attractions
DON'T go up the Empire State Building – DO go up the Rockefeller Centre
For many tourists, going up the Empire State Building is a must-do activity: but the fact is, it costs more than other observation decks, is busier, and offers an inferior view. Manhattan has a number of high buildings with observation decks, but we chose the Rockefeller centre's 'Top of the Rock' deck on others' recommendation – and we were so pleased we did!
Top of the Rock offers three levels of observation decks, offering a 360-degree perspective over the city. The two lower decks are surrounded by full-length glass panels, through which you get a great view (perfect for full-length photos), while the top deck is open from the chest up, offering totally unobstructed views. Before you go up, there's a film about the building's history, and an opportunity to pose for a photo as if you're sitting on a metal bar high above the city. We spent more than an hour at Top of the Rock and it was worth every penny.
DON'T delay in booking the Statue of Liberty – DO buy Crown Access tickets in advance
The Statue of Liberty is New York's biggest tourist attraction, and if you want to get the best experience you need to book tickets from Statue Cruises a few months in advance. There are different types of tickets that give you access to different levels of the statue, and although it costs a little more to get 'Crown Access' tickets I think it's worth it. Not for the view (the windows are small and grimy), but for the experience of being inside one of the world's most famous statues: climbing up the narrow spiral stairs to the top, peering out of the crown, and seeing Lady Liberty's face from the inside.
DO walk around Central Park
It would be easy to dismiss Central Park as less worth seeing than Manhattan's skyscrapers, but that would be a huge mistake! The morning we spent walking around Central Park was one of the most enjoyable parts of our trip. With it's many hills and lakes, the park is beautiful even when the trees are bare and, on top of that, there are plenty of bridges, artworks, and unique features to discover. It also offers some excellent views of the city beyond.
There are many different ways to see the park, from bike tours to horse and carriage rides. But these tend to be expensive, and I'd argue that the best way to see the park is in your own time and on foot (there are free self-guided tours available if you are especially interested in learning about the artworks). Arm yourself with a map and get walking!
DO see a Broadway show
Seeing a show on Broadway isn't cheap (unless you're lucky enough to win tickets in one of the ticket lotteries) but it's an experience worth having. We went to see Anastasia, which was one of the cheaper shows, but the cast were incredible and the production values spectacularly high. It was a magical experience and I loved every second!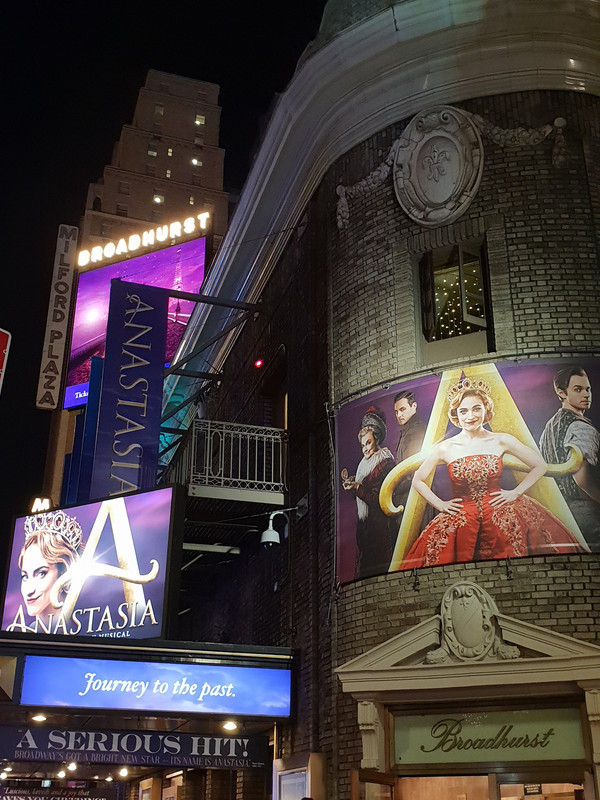 DO the '5th Avenue tourist trail' to see Midtown's most famous buildings
I know from experience that setting out to see all of New York's most famous buildings can be a daunting task. But it's possible to see all Midtown's biggest hitters in one easy walk, if you follow the following route going south down 5th Avenue.
1. Start at 5th Avenue subway station at the northeast corner of Central Park. From there, walk south down 5th Avenue – you'll pass some of the fanciest shop windows you'll ever see, as well as the infamous Trump Tower.
2. Continue south down 5th Avenue. To see the Museum of Modern Art, turn right onto 53rd Street. Return to 5th Avenue.
3. Continue south down 5th Avenue. At 51st Street you'll see the magnificent St Patrick's Cathedral on your left. It's free to enter and structurally impressive inside, so worth seeing whether religious or not.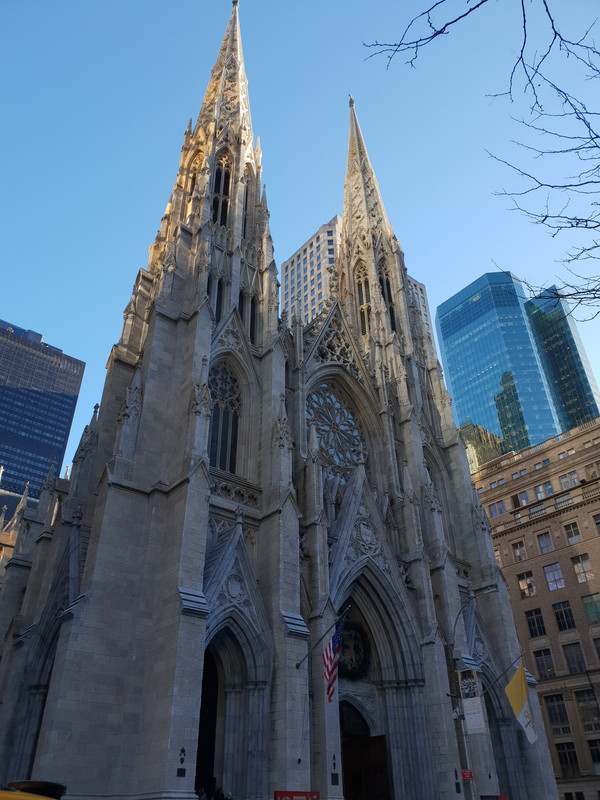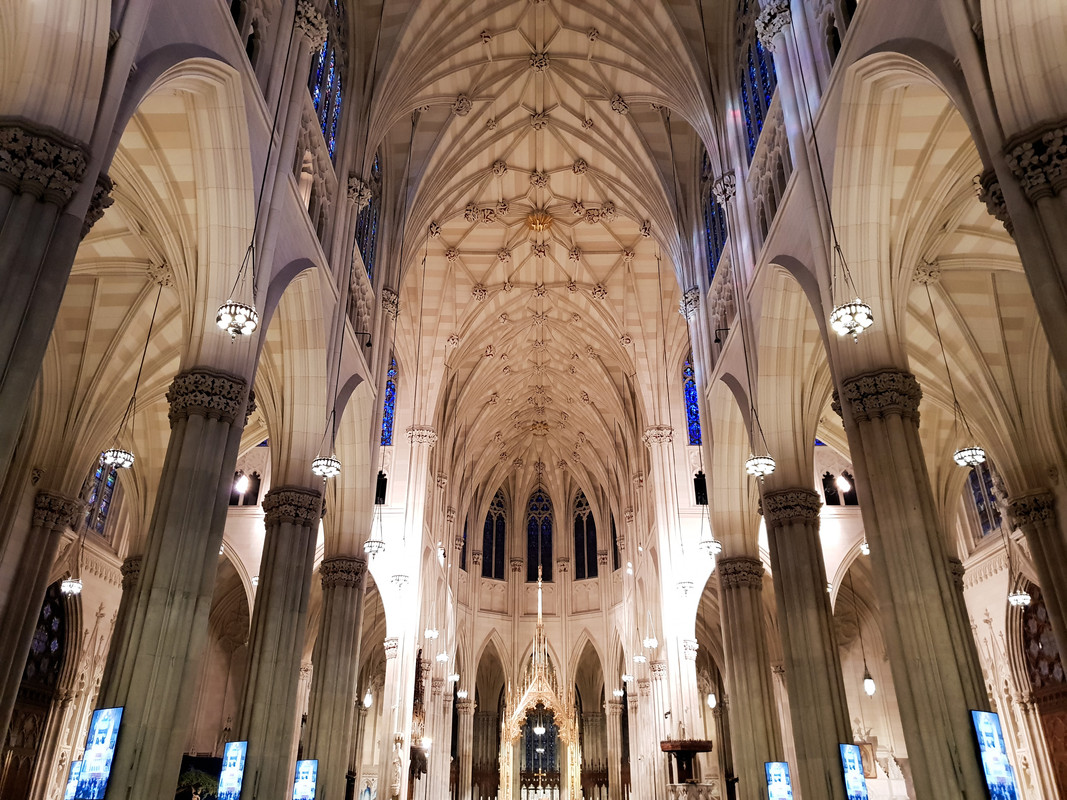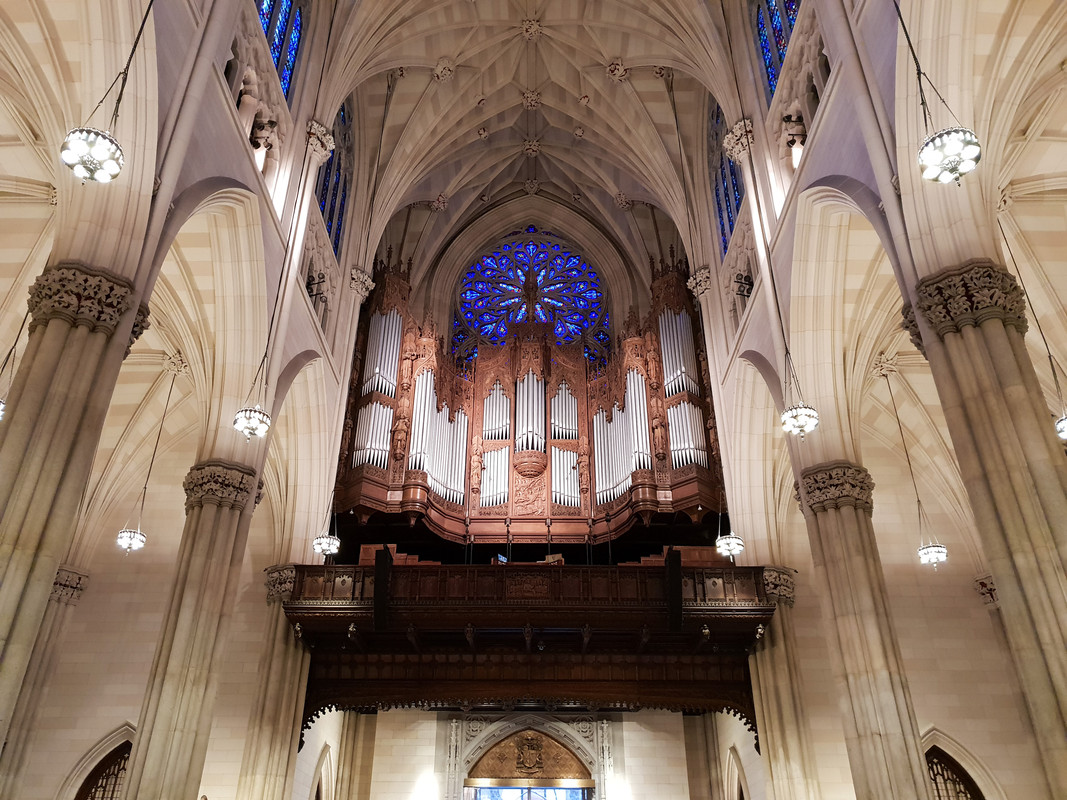 4. Continue south down 5th Avenue. To see Radio City Music Hall and the Rockefeller Center, turn right onto 50th Street and walk one block to 6th Avenue where you'll see Radio City's distinctive frontage. Return to 5th Avenue by walking through the grand, Art Deco-style Rockefeller Centre and exiting via the plaza, which is home to its famous ice rink around Christmas time.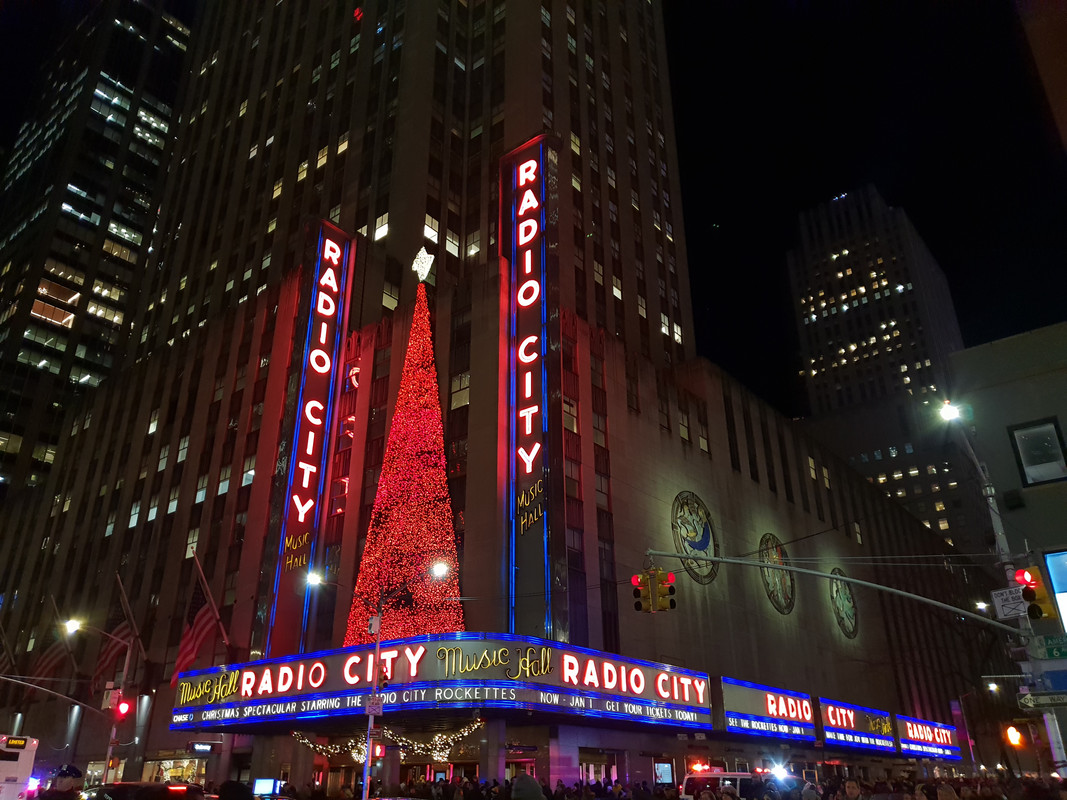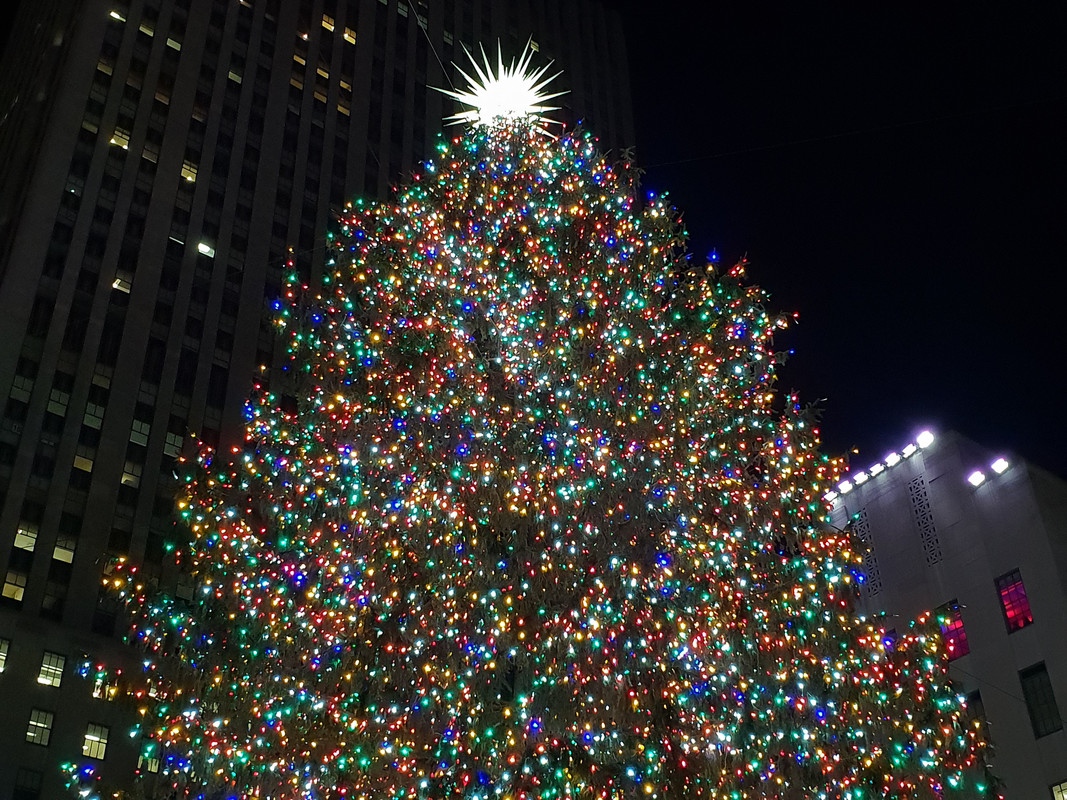 5. Continue south down 5th Avenue to 42nd Street. On your right you'll see New York Public Library and behind that, Bryant Park. The library is free to enter and really dramatic inside. To see the impressive Grand Central Station, turn left onto 42nd Street and follow it to the station, which you can appreciate with a quick peek inside. Return to 5th Avenue.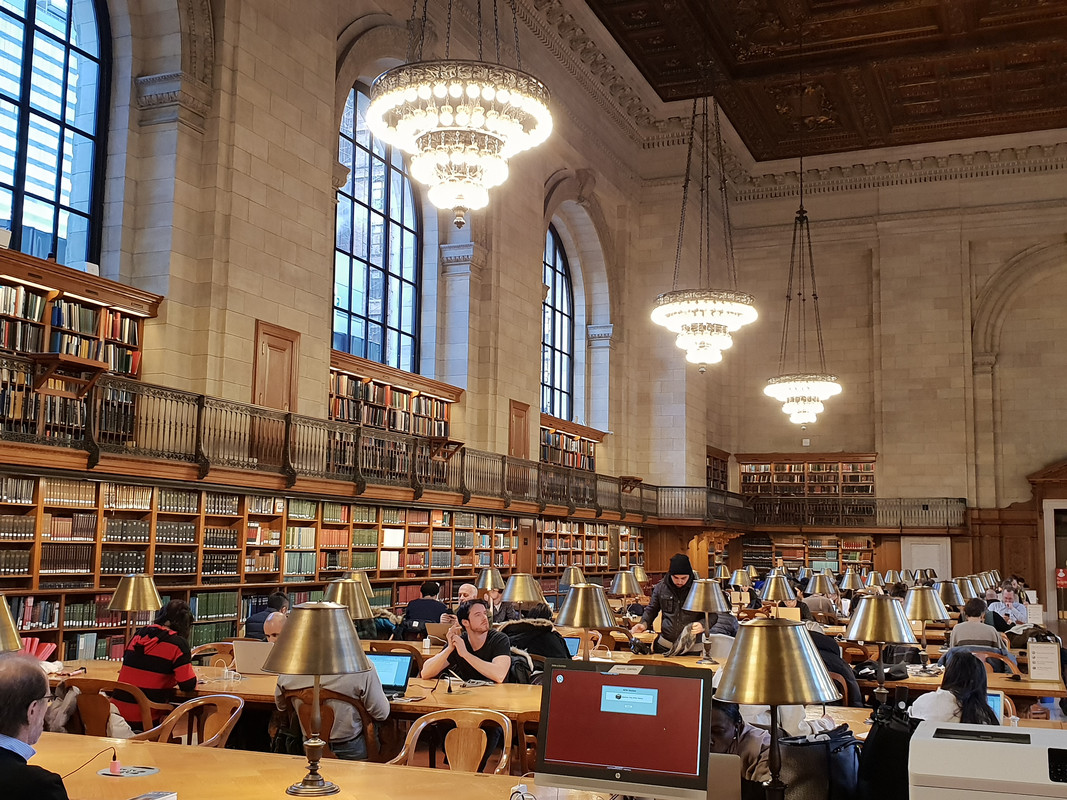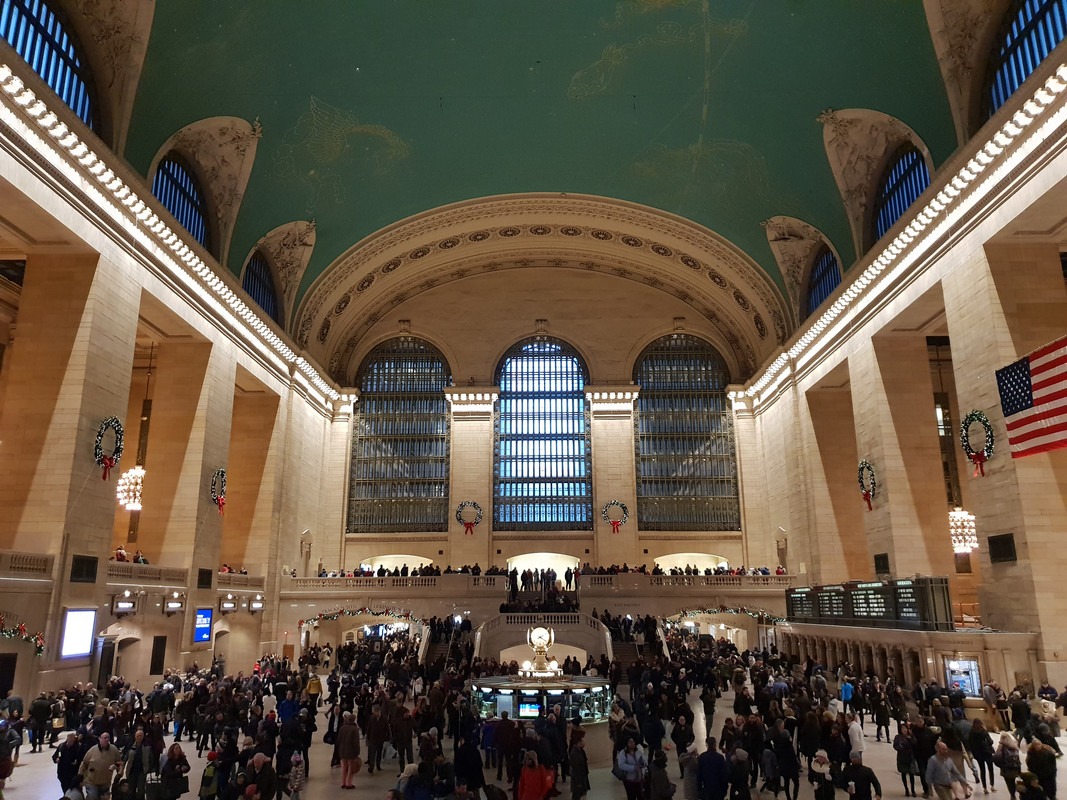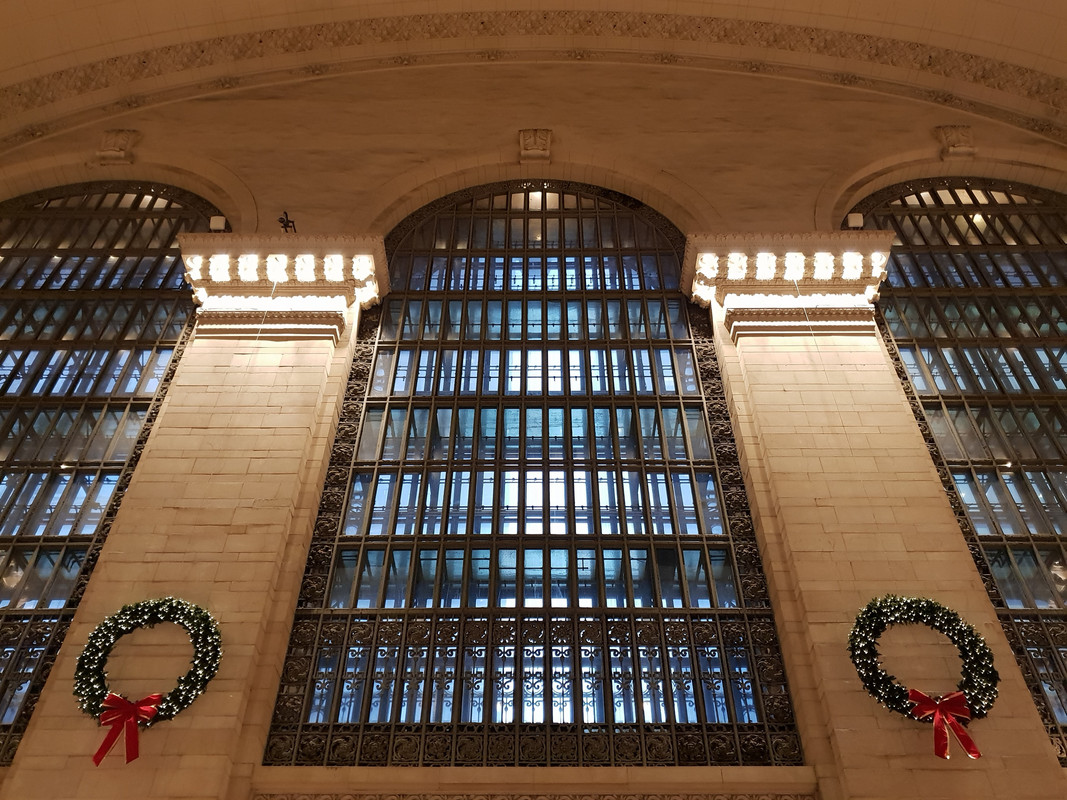 6. Continue south down 5th Avenue. Turn right onto 34th Street to see the Empire State Building – even if you're not going up, you can still peek inside it's Art Deco foyer.
7. Continue south down 5th Avenue. You'll walk past Madison Square Park on your left, and see the strange Flatiron Building straight ahead of you. From here, you can take a subway to your next destination from 23 Street Station, or…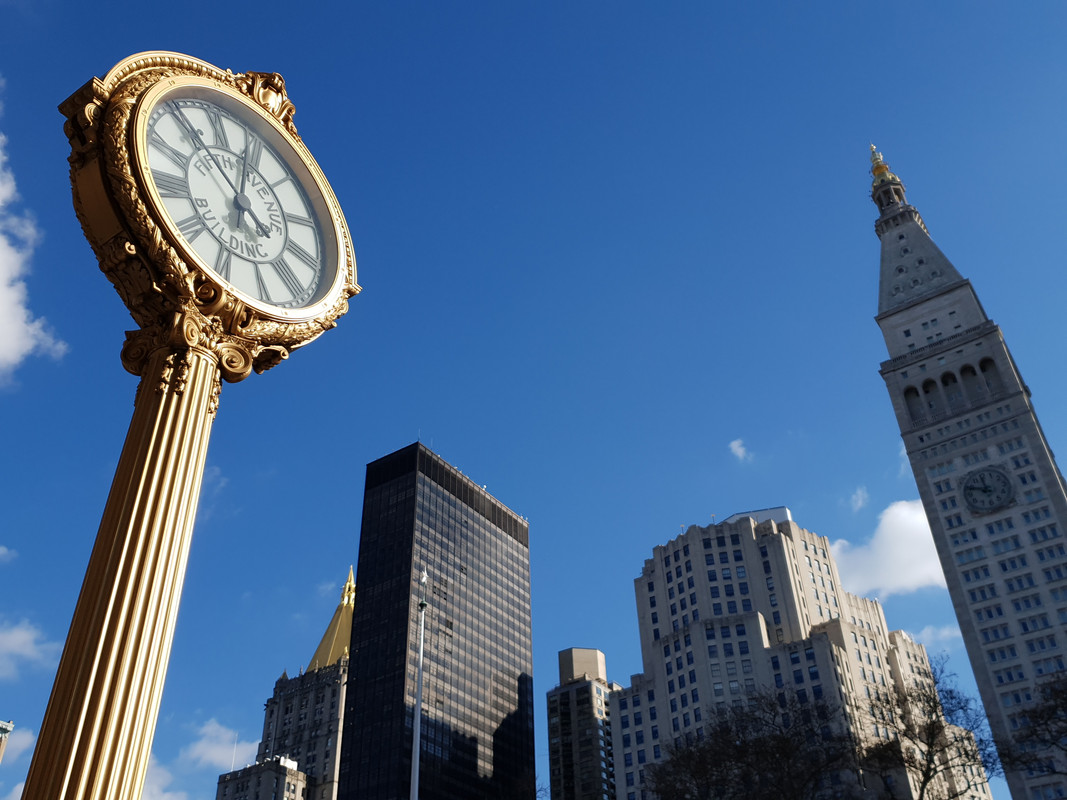 8. Continue south down 5th Avenue to Washington Square Arch and Park, beyond which lies New York University. This area is close by loads of awesome restaurants and cafes, so it's a good time to stop for a snack, lunch, or dinner!
If you're wondering where Times Square is on this list, I haven't included it because it is one of the easiest places to see. In fact, you'll probably pass through it so many times you'll be sick of it by the time you leave! Almost all the subway lines pass through Times Square station, and it's also right next to Broadway and the Rockefeller, so if you're doing the other activities on this list you are bound to see it.
DON'T waste time in museums that don't interest you – DO seek out the history you care about
I don't care much for history and art, which means most museums are pretty boring for me. I felt no regret in saving my money by not visiting any of them. However, we did seek out something historical: the 'birthplace of punk rock', CBGB. Located in Manhattan's East Village, from 1973 to 2006 it was one of New York's most renowned rock clubs and gig venues.
We needed help from Google Maps to find CBGB because, since the venue closed, it's become almost unrecognisable from the outside. It's now a designer clothes shop. However, despite this repurposing it was still worth stepping inside to see the awesome rock-themed decor, cool memorabilia and original features, such as the poster-plastered walls.
DO walk the High Line, to get a new perspective
The High Line is a bit out-of-the-way, but if you have a spare couple of hours it makes a pleasant break from the bustle of the city. To walk the full path, start at the top (near the west end of W 34th Street, opposite the Jacob K. Javits Convention Center and near 34th Street-Hudson Yards subway station) so that you can walk with the skyscrapers of the financial district ahead of you. The path is bordered by plants and artwork, and provides dramatic, vanishing-point views down the streets of Chelsea.
DO walk across Brooklyn Bridge – at sunset if you can
Arguably the most iconic walk in New York City is across Brooklyn Bridge, and it's especially picturesque at sunset (although we got there slightly too late to catch the sun!). Get a subway to the start of the bridge on the Brooklyn side of the river (High Street-Brooklyn Bridge subway station), so that you have the best view, of Manhattan's skyline, ahead of you as you walk.
Food
DON'T waste any meal on mediocre food – DO plan beforehand what and where you want to eat
Food is of the utmost importance to me when travelling, so it goes without saying that I compiled a list of foods I wanted to eat and restaurants I wanted to visit before I stepped foot in New York. I had a list of 'must-eats', including pizza, hot dogs, and bagels, as well as a list of 'want-to-eats'. I managed all my must-eats but sadly not all my want-to-eats, due to the city being so large and its restaurants widely dispersed. Look out for a future blog post dedicated to the best food I ate!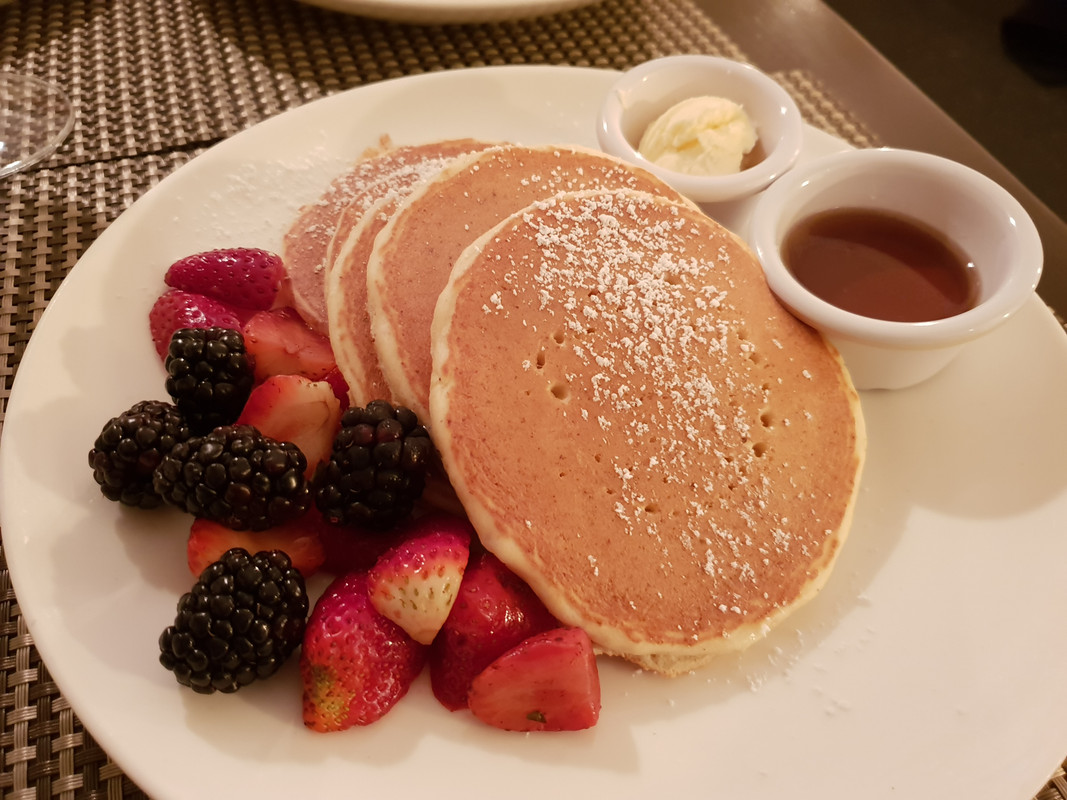 DON'T fork out for fancy restaurants – DO be willing to travel and queue for great casual food
I booked a fancier restaurant for one night of our stay but, despite spending more than we would have elsewhere, I came away hungry and disappointed. The food was good but scant, and no different to what I could get at a fancy restaurant in Britian. The meals I enjoyed most were casual and cheaper but raved-about, such as sandwiches from Katz's Delicatessen. We had to take a subway and queue for half an hour to get into the latter, but it was more than worth it. Next time, I'll save my money and choose tasty mess over finesse!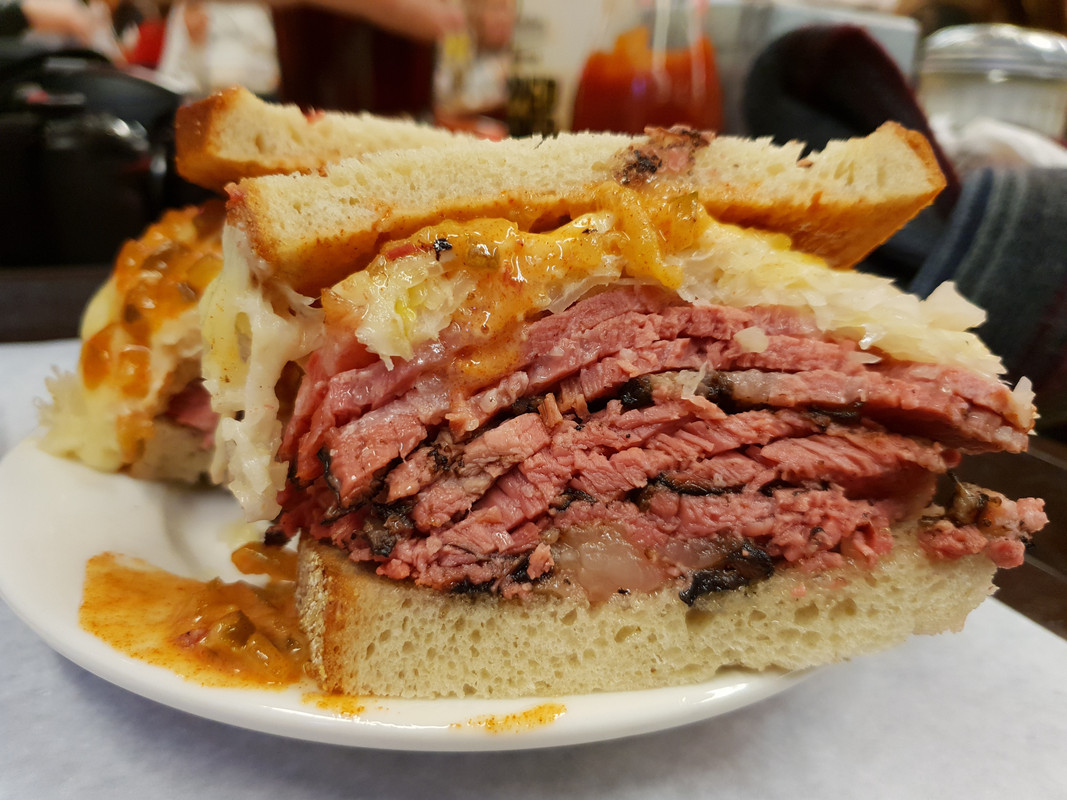 DON'T keep to your diet – DO indulge your inner glutton and sweet tooth
New York offers some of the best and most diverse food offerings of any city on Earth. If you're going to let yourself indulge anywhere, this is the place to do it. From burgers and macaroni cheese, to freakshakes and cookie dough, there are endless calorific temptations around every corner. So my advice is to eat whatever takes your fancy, and worry about the calories later!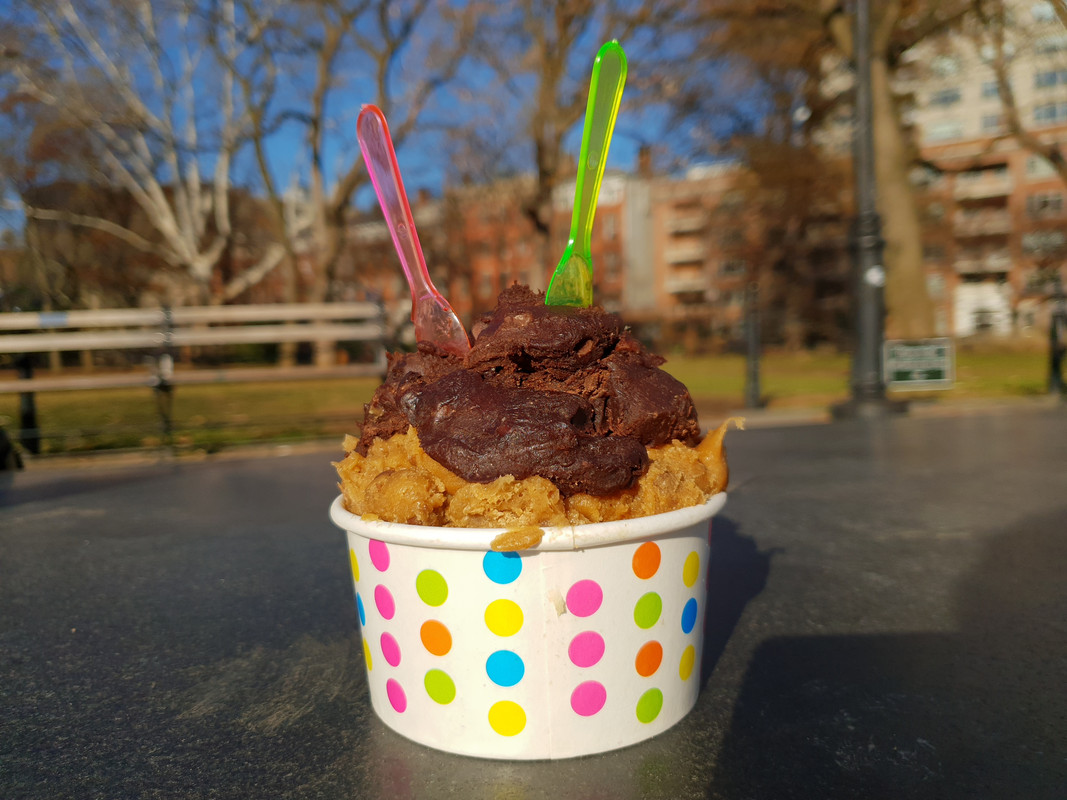 No doubt there is plenty more to do in New York than is covered here, but as a first timer myself I found these things were easy to accomplish and left me feeling like I'd seen the city's most iconic sights. Let me know in the comments if you have any recommendations of your own!
To be notified of future posts, subscribe to this blog or follow Roam with Juliet on Facebook.
All text and photos (c) Juliet Langton, 2018. All rights reserved.