Having taken it easy on our first day in Rio, today had to be our day of full-on touristing: seeing downtown Rio, the Christ the Redeemer statue, and Sugarloaf Mountain. Fortunately we had great weather for it: beautiful blue skies and temperatures reaching 36 degrees, despite it being late Autumn.
After another large breakfast at our hotel (second time around I knew to fill my plate with delicious cheese bread balls) we got an Uber to the meeting point for the Rio by Foot historical downtown and Lapa walking tour in Cinelandia Square. This tour is marketed as 'free' – you can just turn up, no booking required – but it's expected that you pay your guide at the end, with what you think the tour was worth.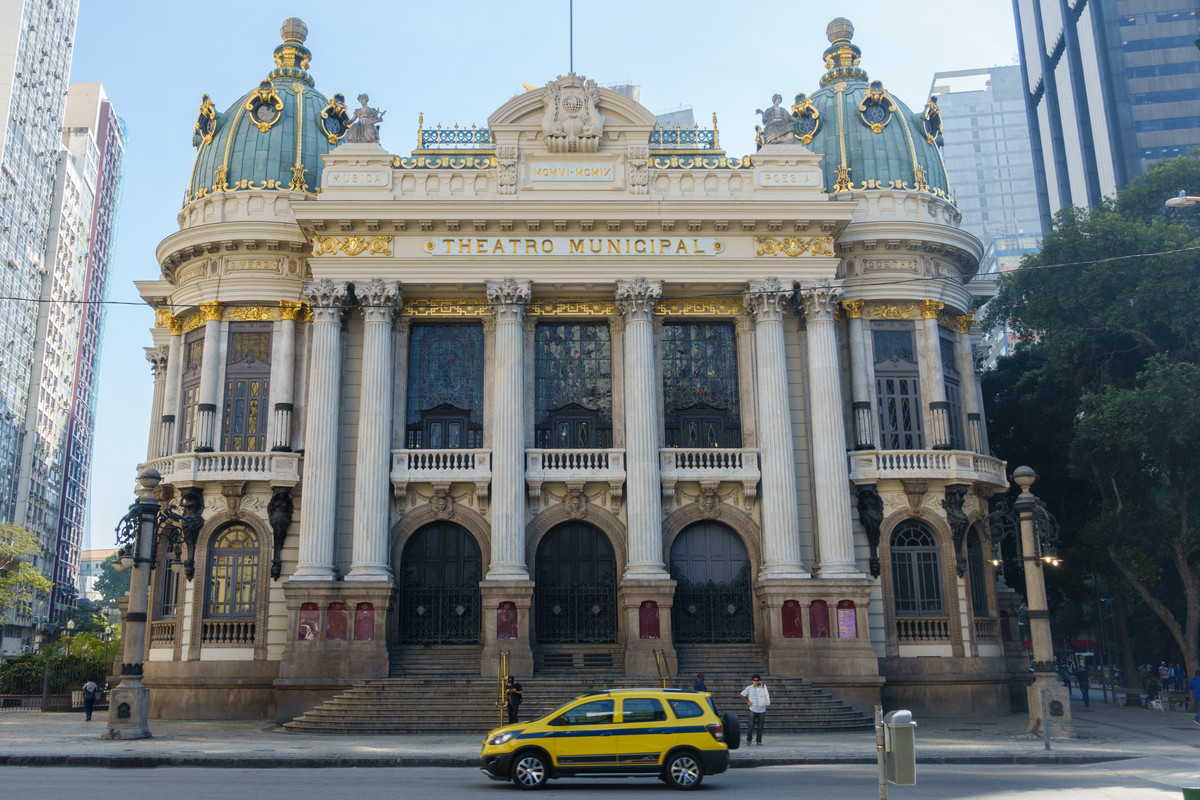 Rio by Foot tour of downtown
We were the only people who turned up for the Rio by Foot tour, so we were relieved when it still went ahead. Our guide, Natalia, was lovely and really knew her stuff. She took us all around the city centre, pointing out and telling us about the grand buildings and even taking us into some of them, such as the Old Cathedral of Rio de Janeiro dedicated to Our Lady of Mount Carmel and The Royal Portuguese Cabinet of Reading.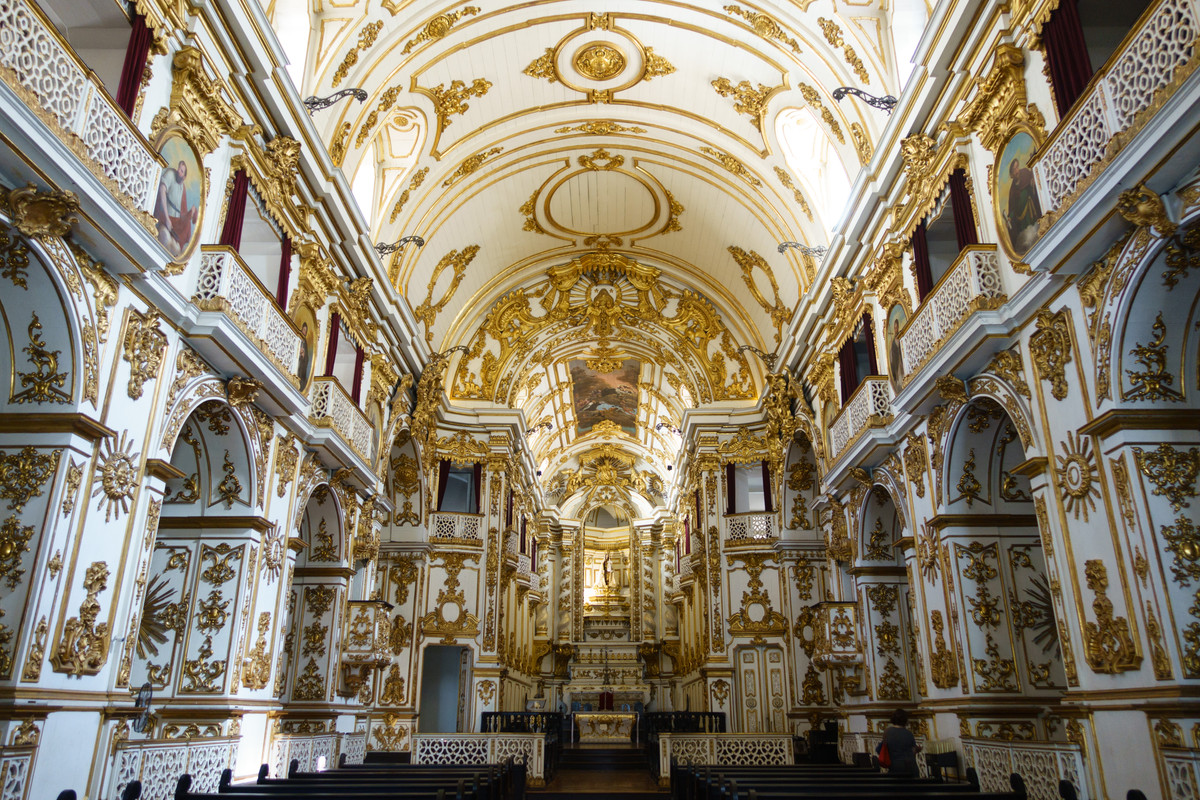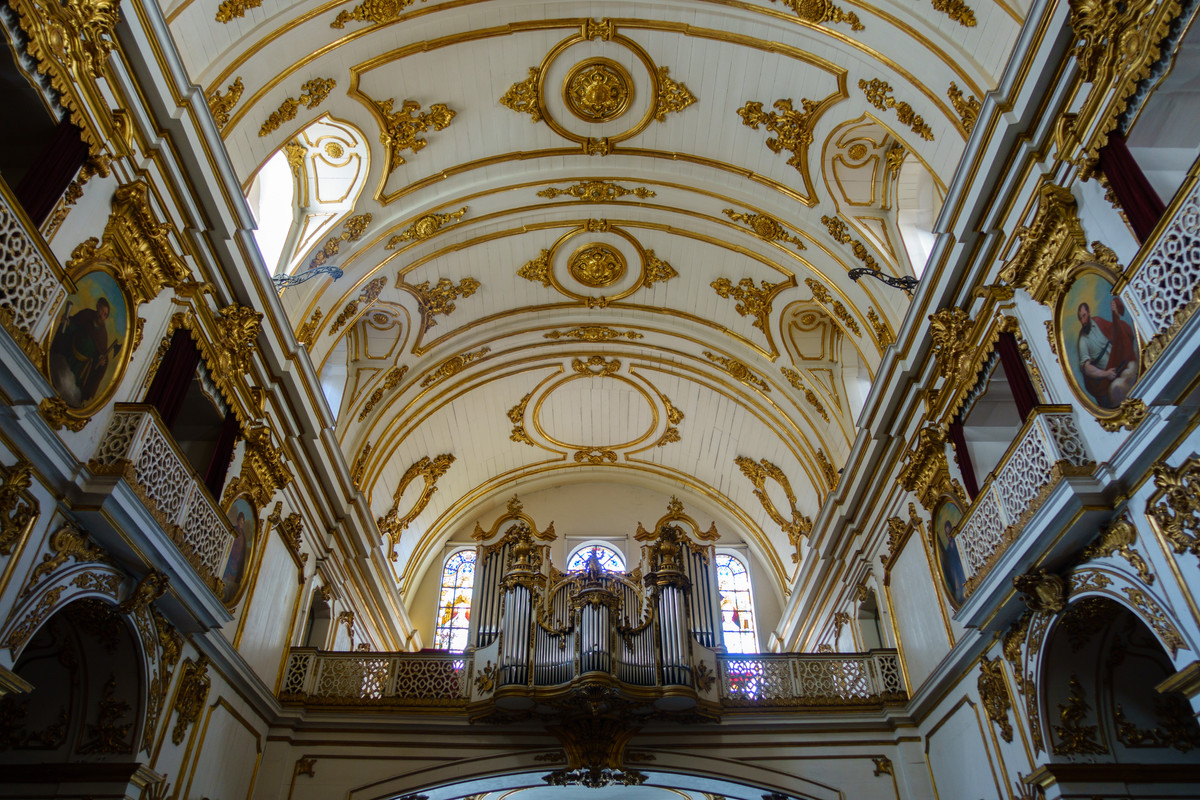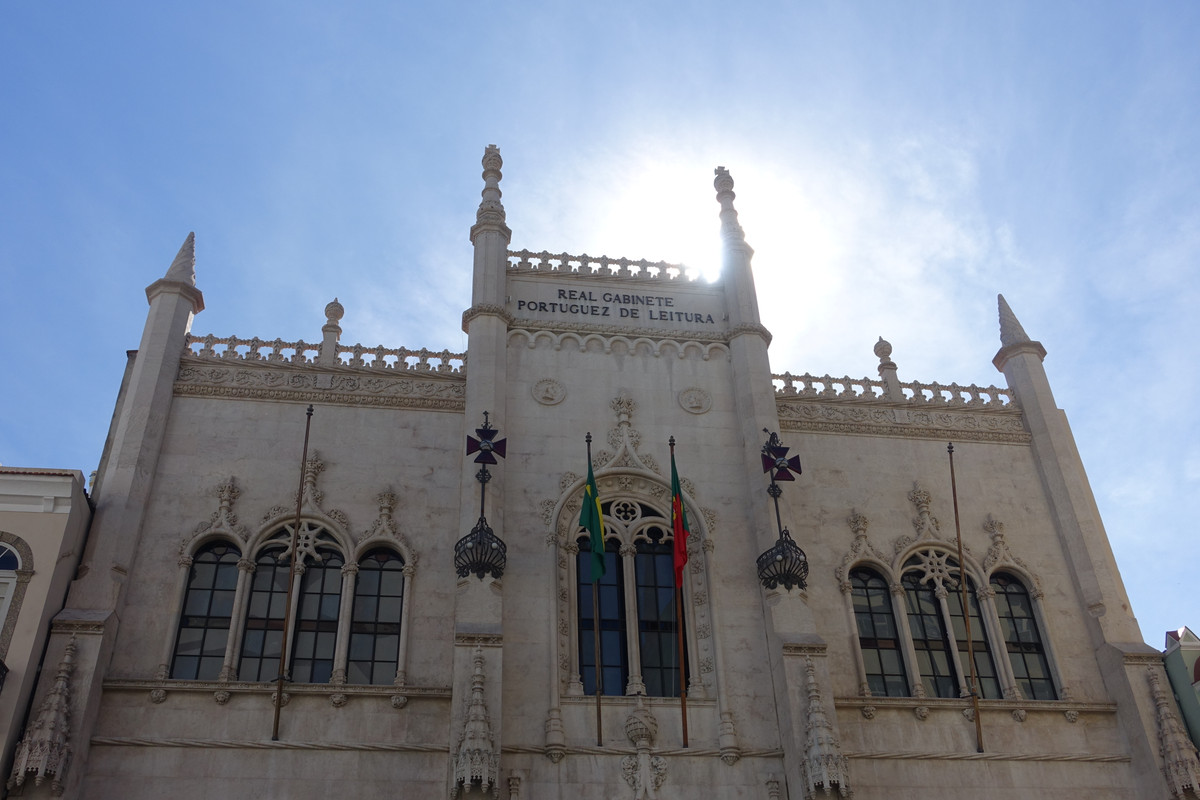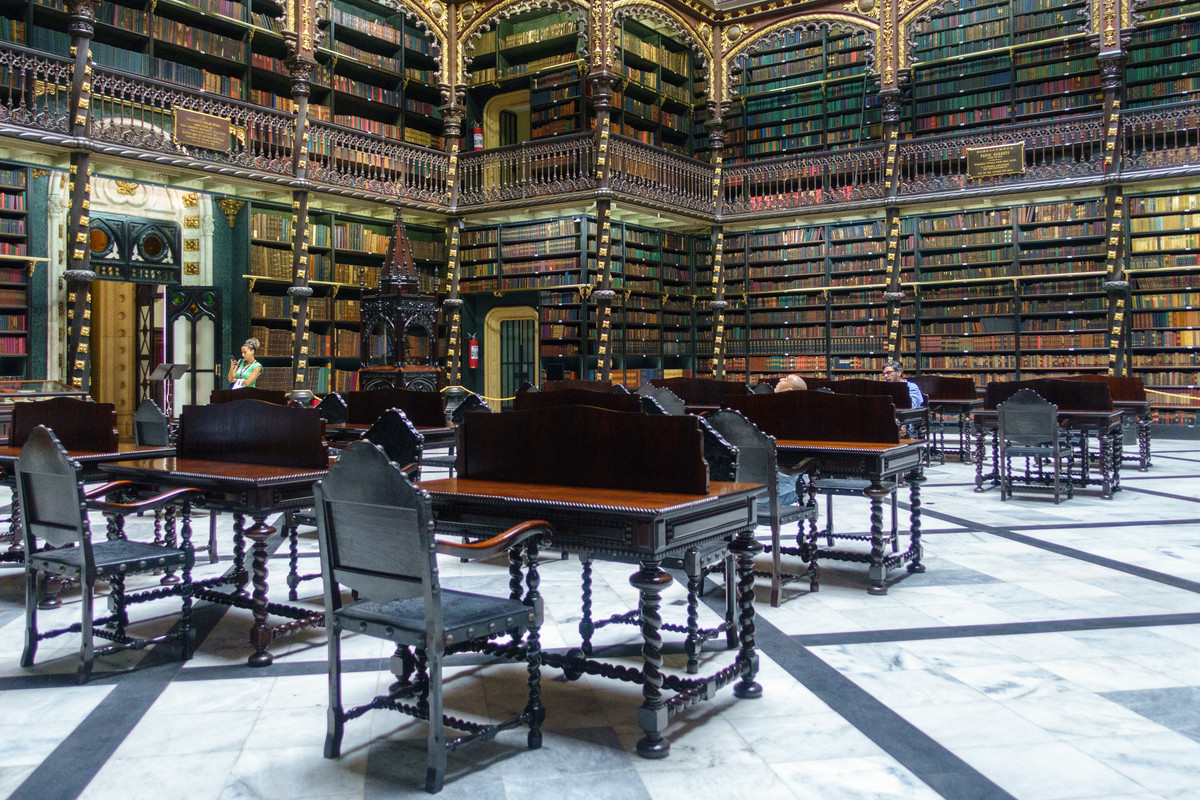 At the midway point in the tour Natalia sat us down in the shade (which we appreciated!) to provide a detailed and interesting account of the city's colourful history. She also told us foods we had to try – coxinhas (breaded and fried pyramids of shredded chicken) and brigadero (gooey chocolate truffles) – and took us where we could buy them if we wanted: an ornate bakery for the coxinhas, and a street vendor for the brigadero.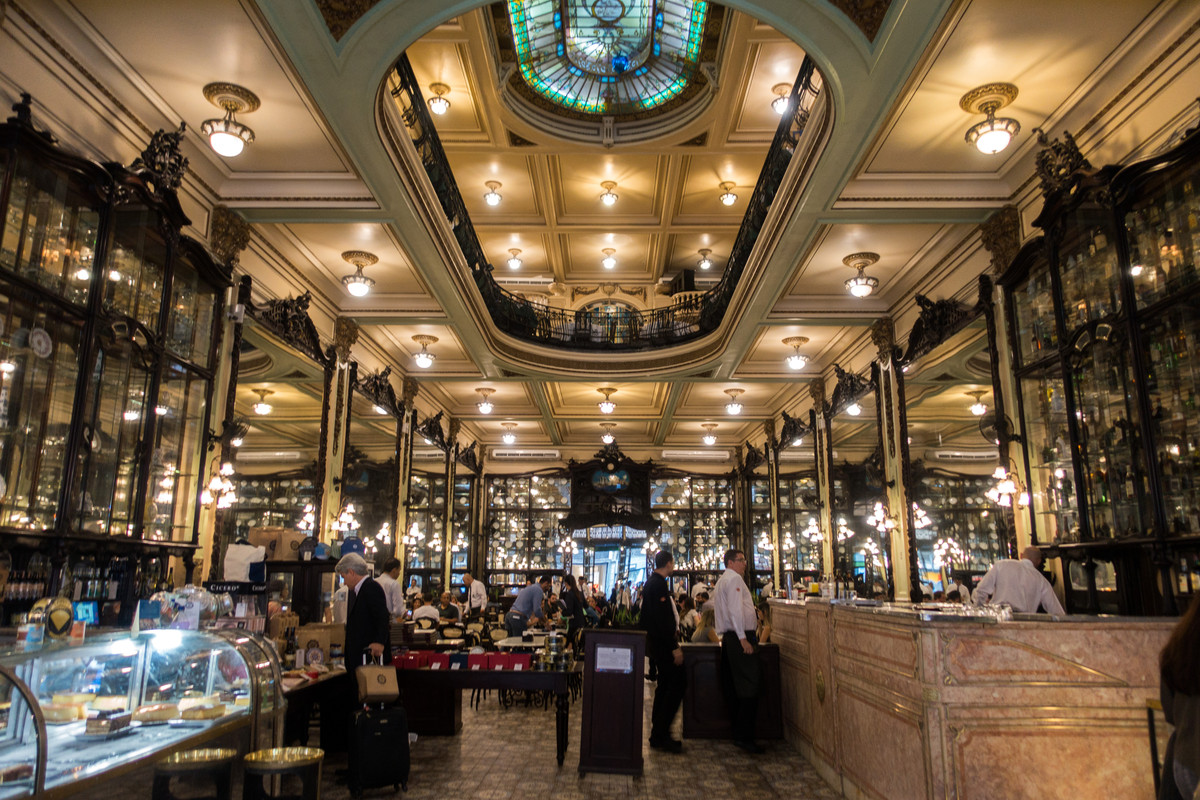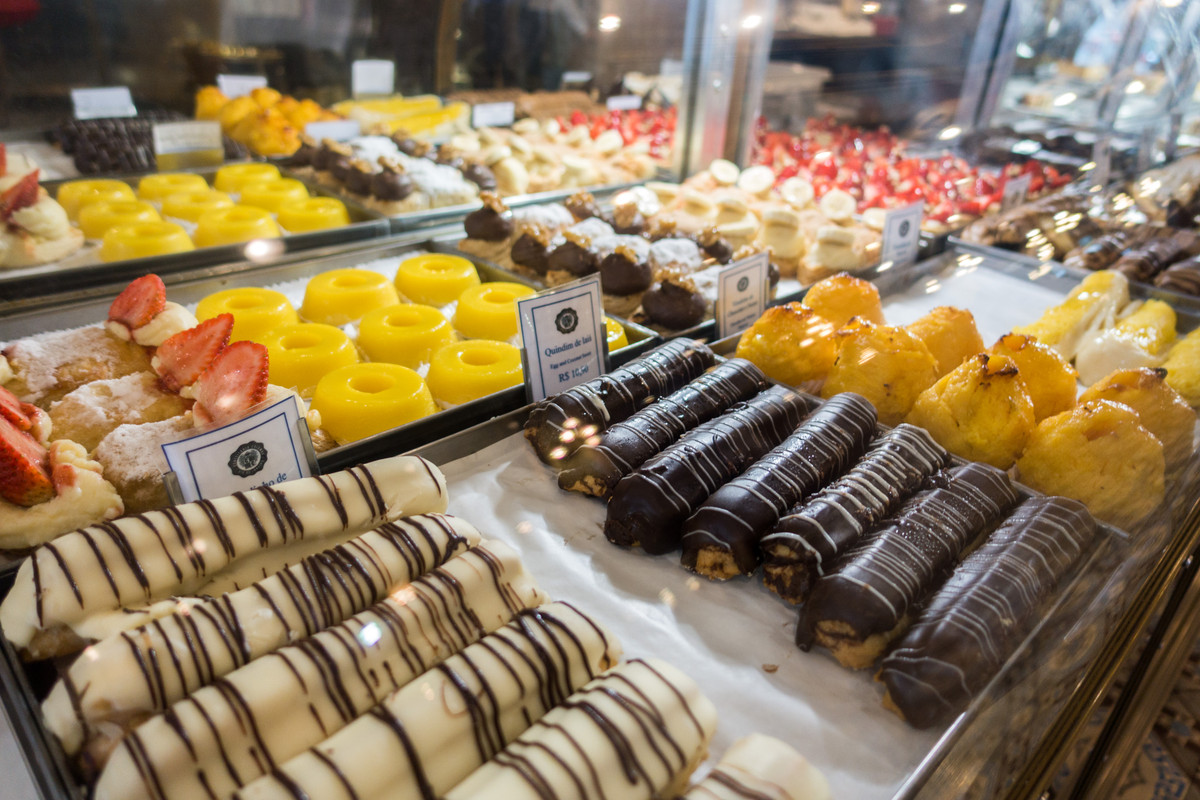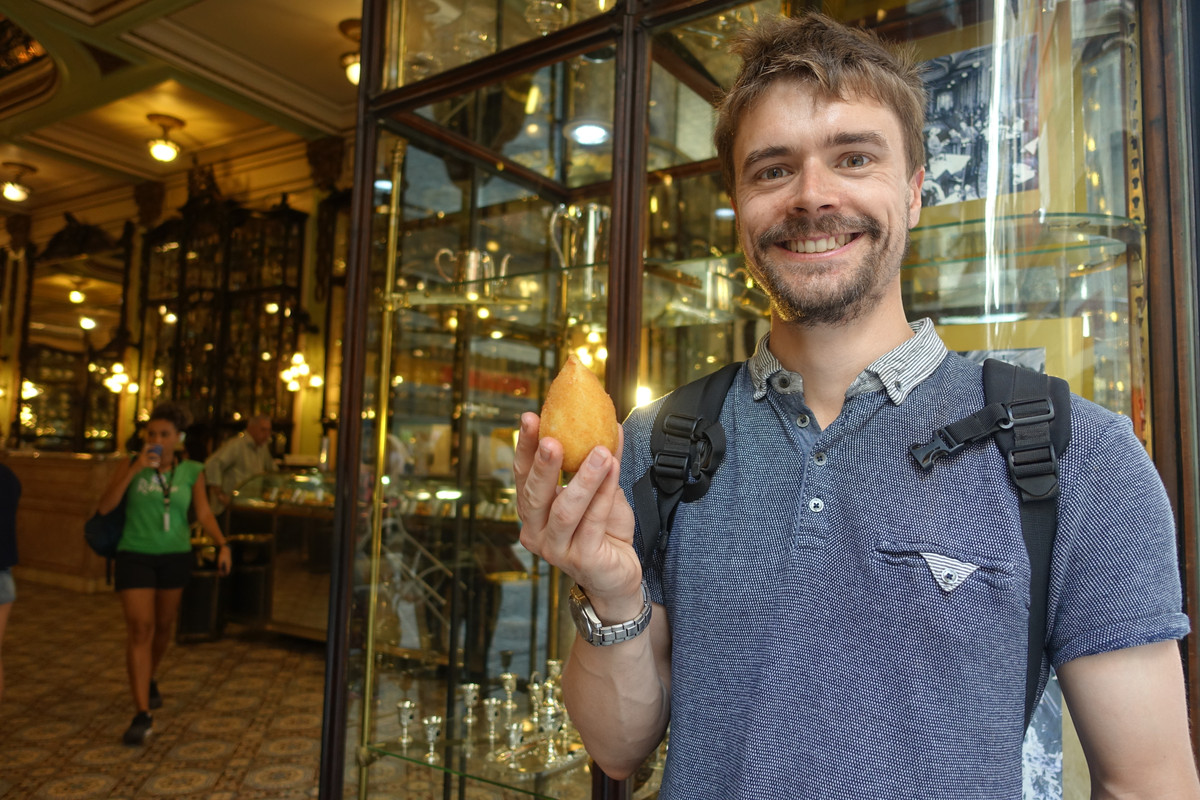 Lapa
Natalia took us to Lapa next, down streets filled with flags and colour. She pointed out fun bars as we went, and showed us inside a particularly quirky one that was decorated with umbrellas and theatre props.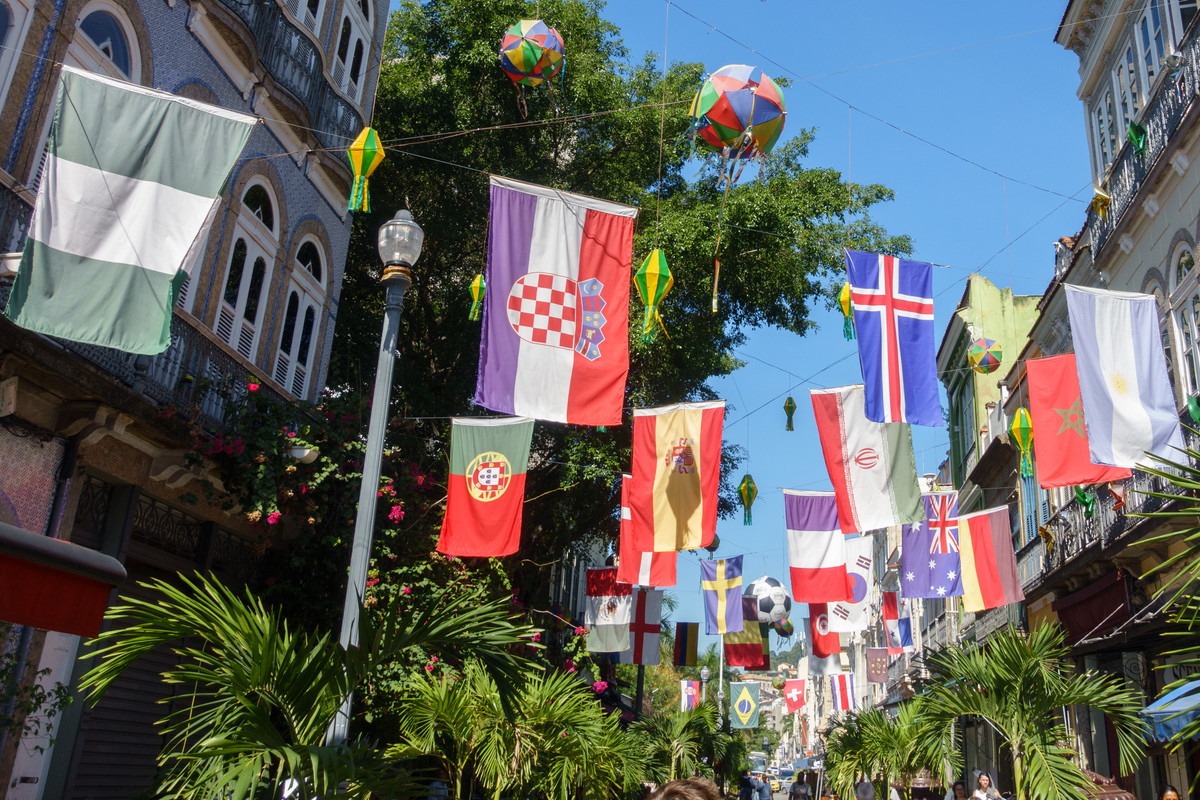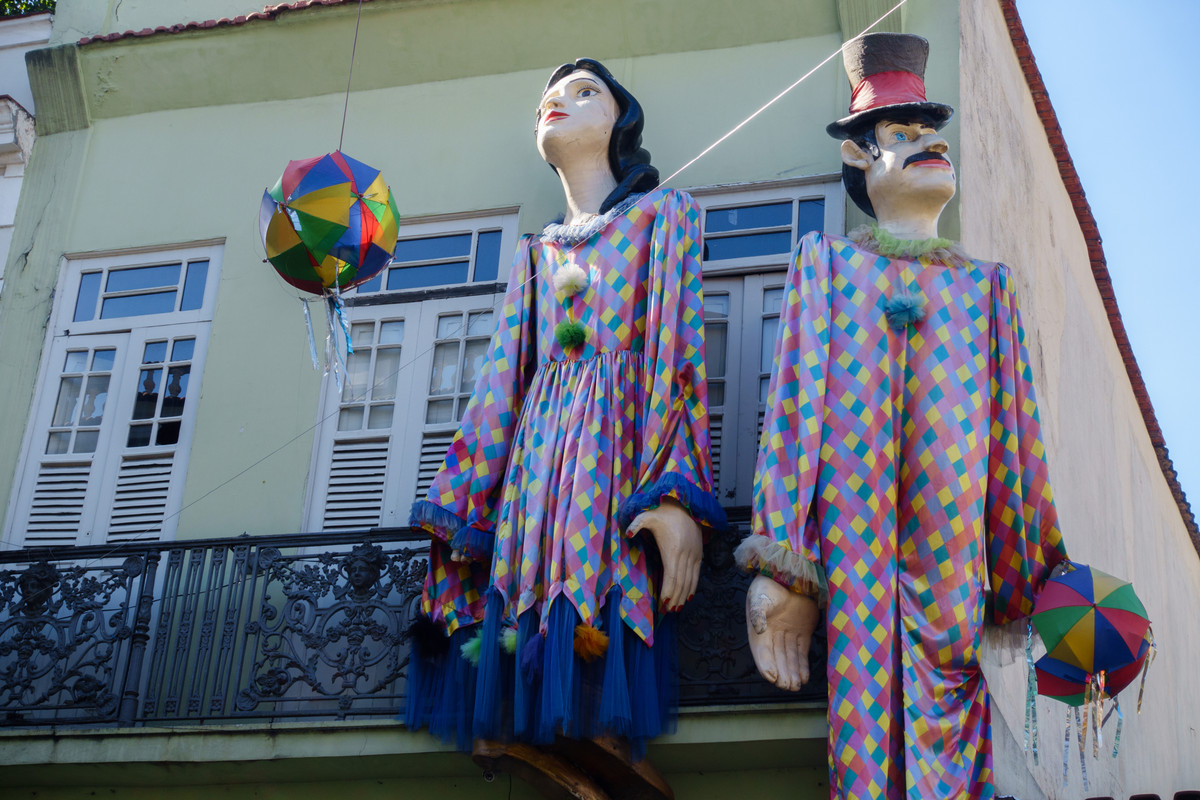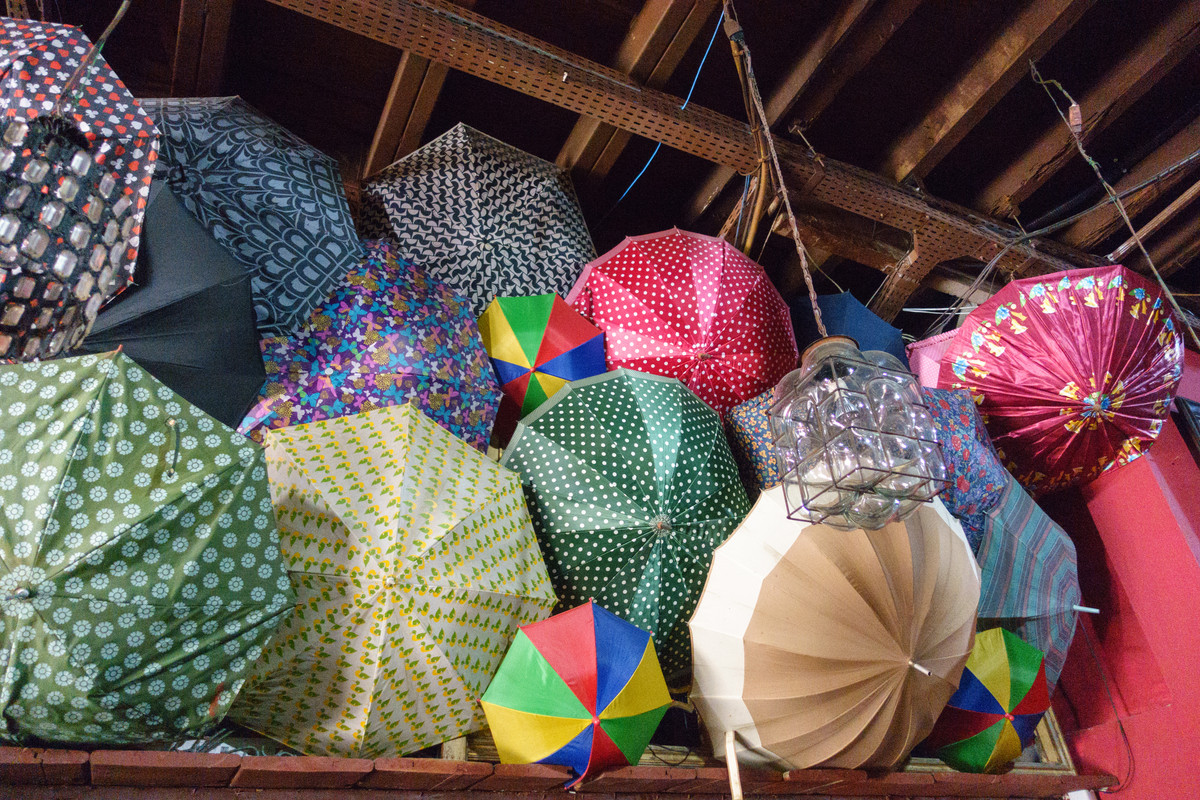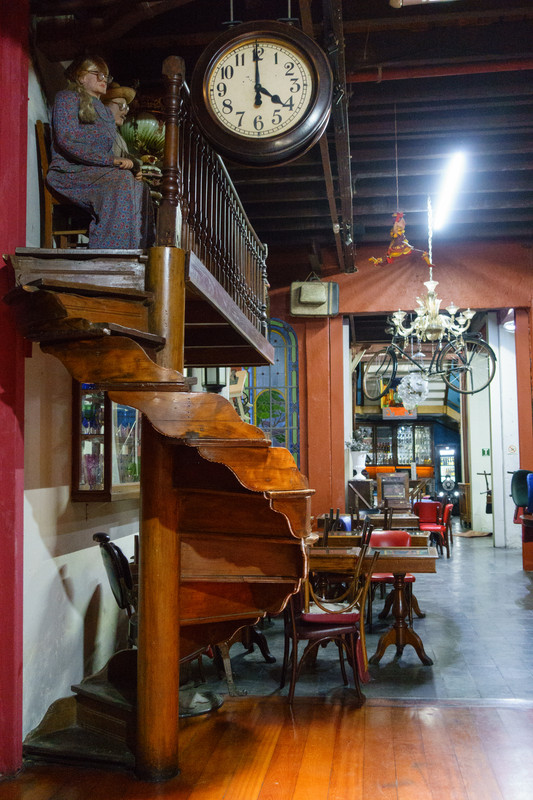 Selaron Steps
The tour ended with a sampling of different flavours of Cachaça at a shop near the Selaron Steps, and I bought a small bottle of acai flavour. We paid Natalia and went to the Selaron Steps ourselves. As expected, they were really busy with people taking photos but we still managed to get a few ourselves.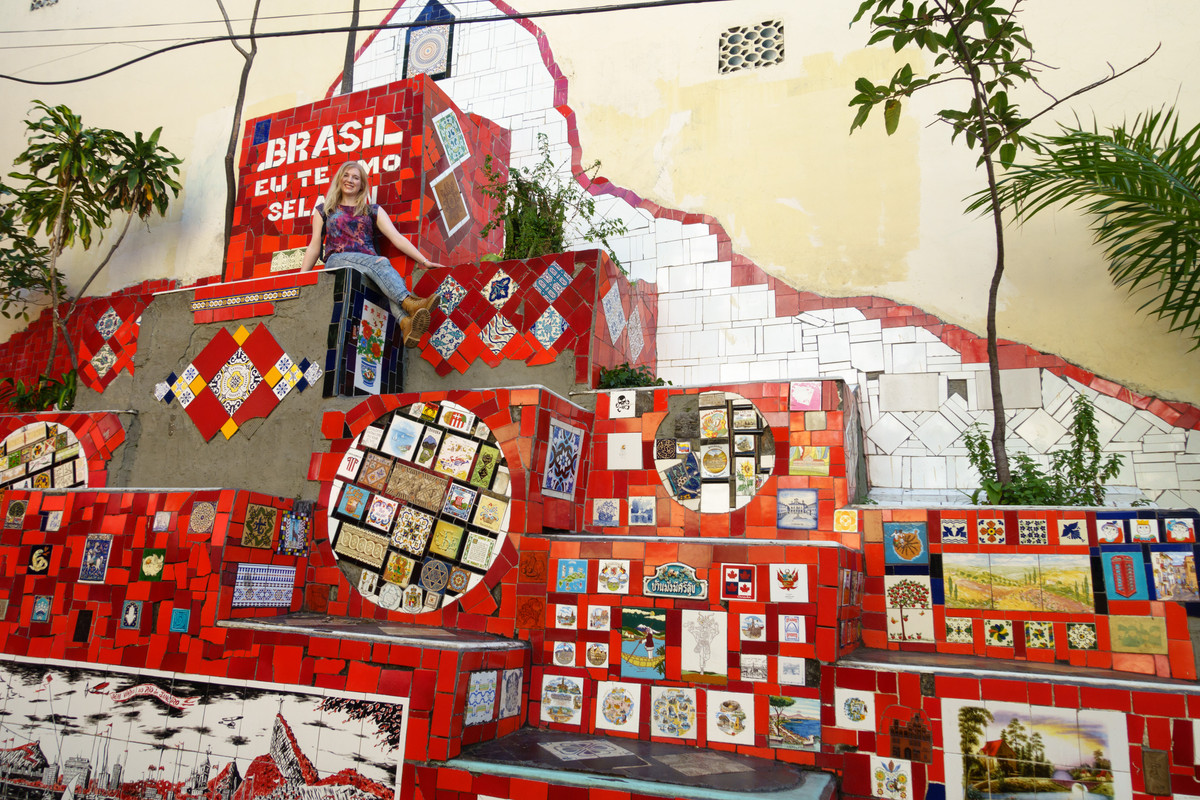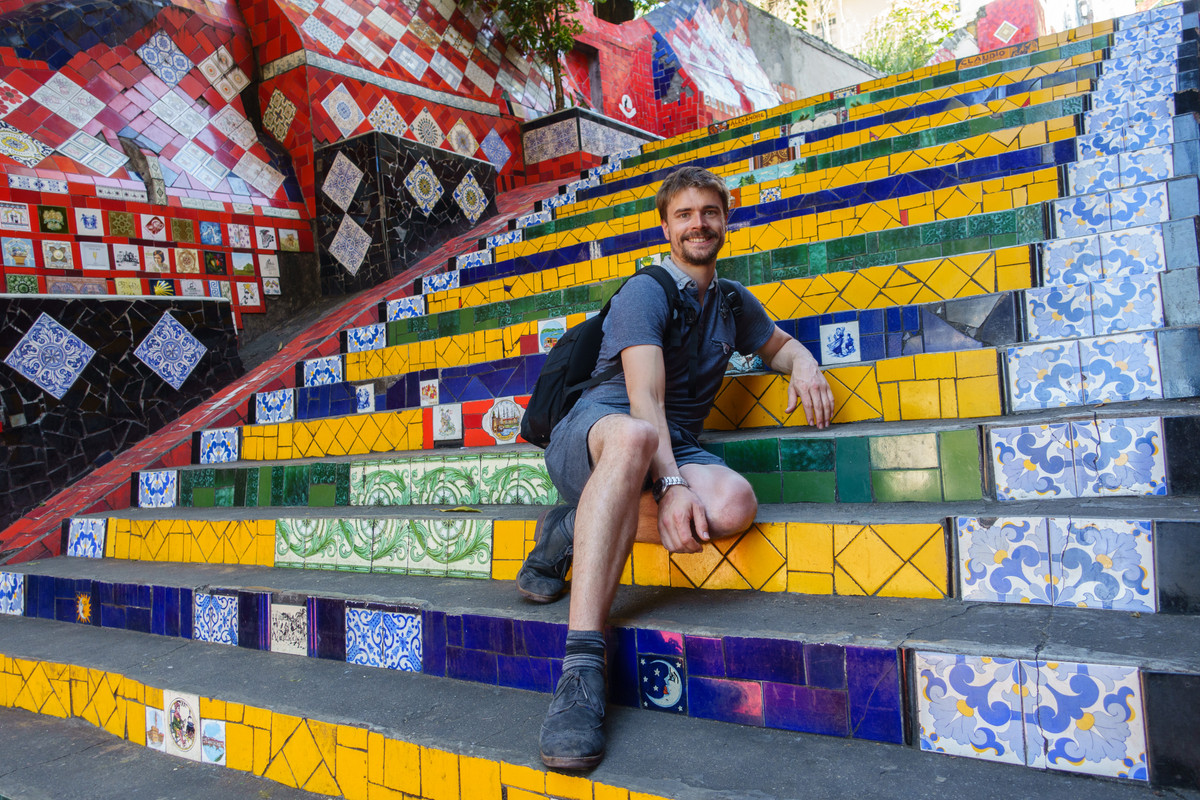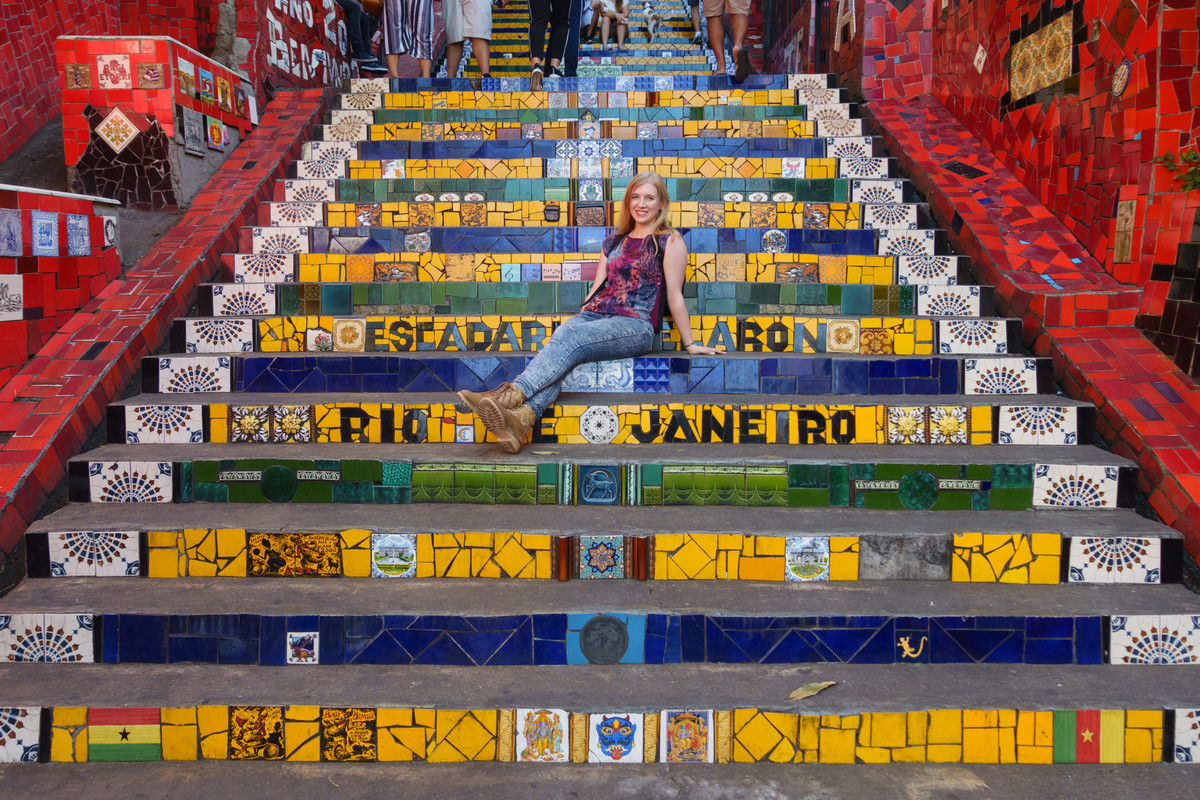 Christ the Redeemer
Afterwards we got an Uber straight to Trem do Corcovado, the funicular railway up to the Christ the Redeemer statue (Cristo Redentor in Portuguese). We'd bought our tickets the previous night, as we weren't sure we we'd be able to buy them on the day.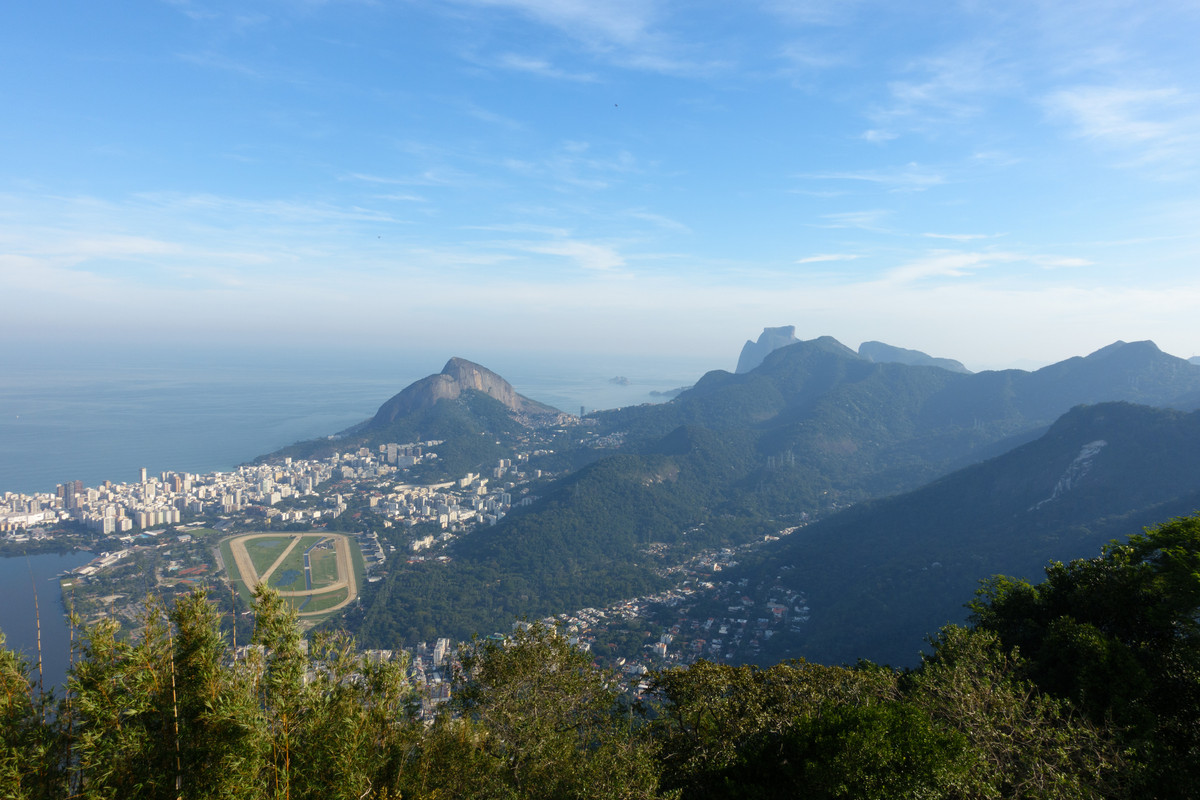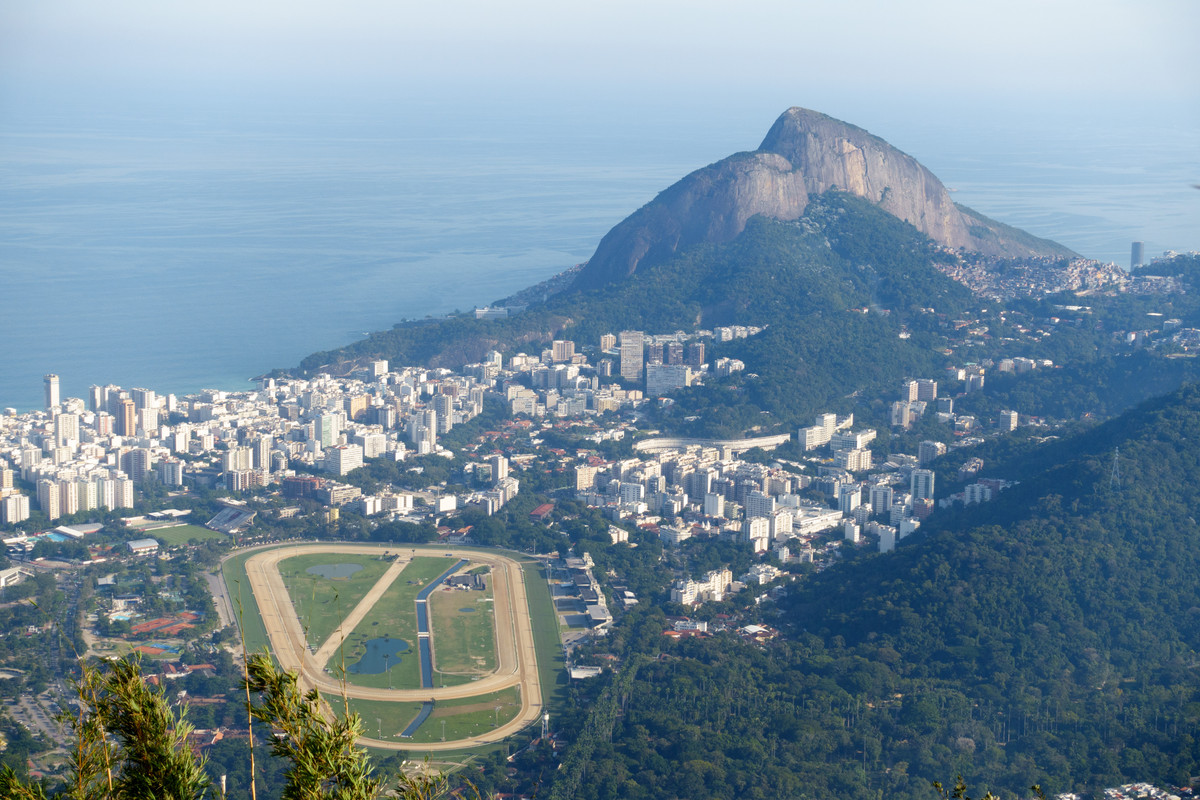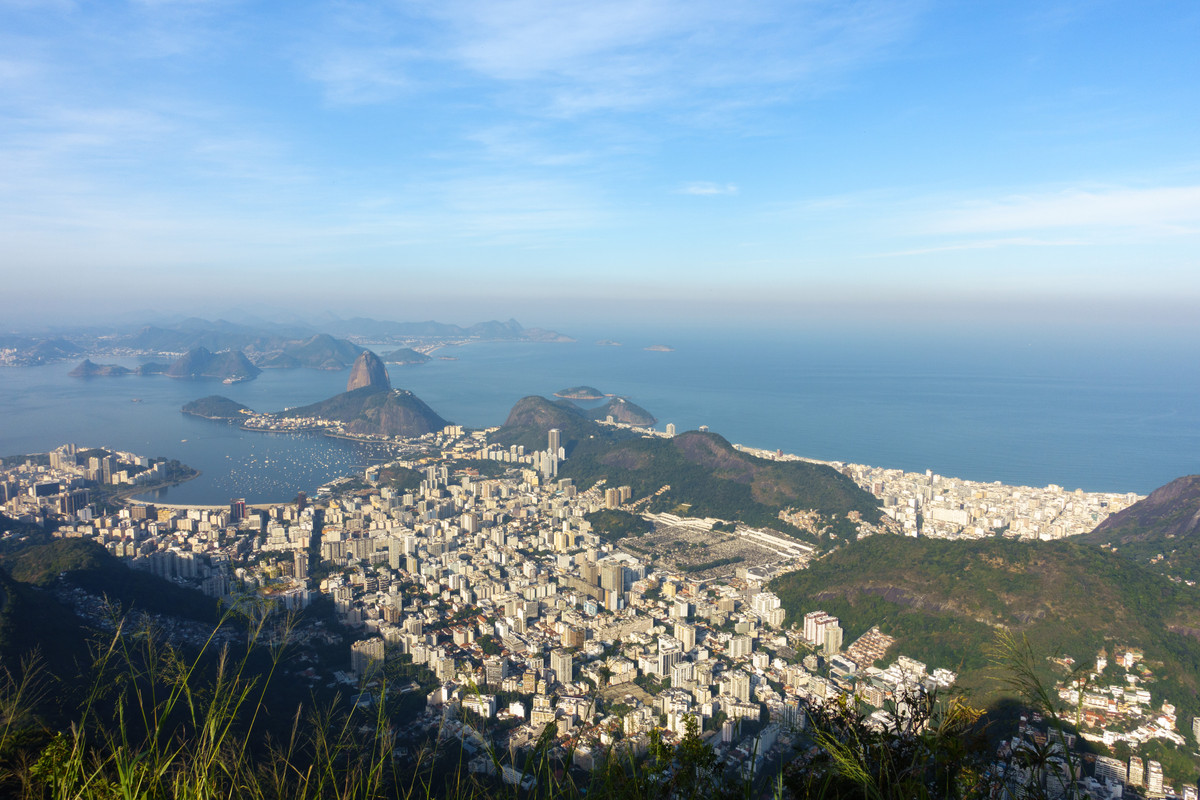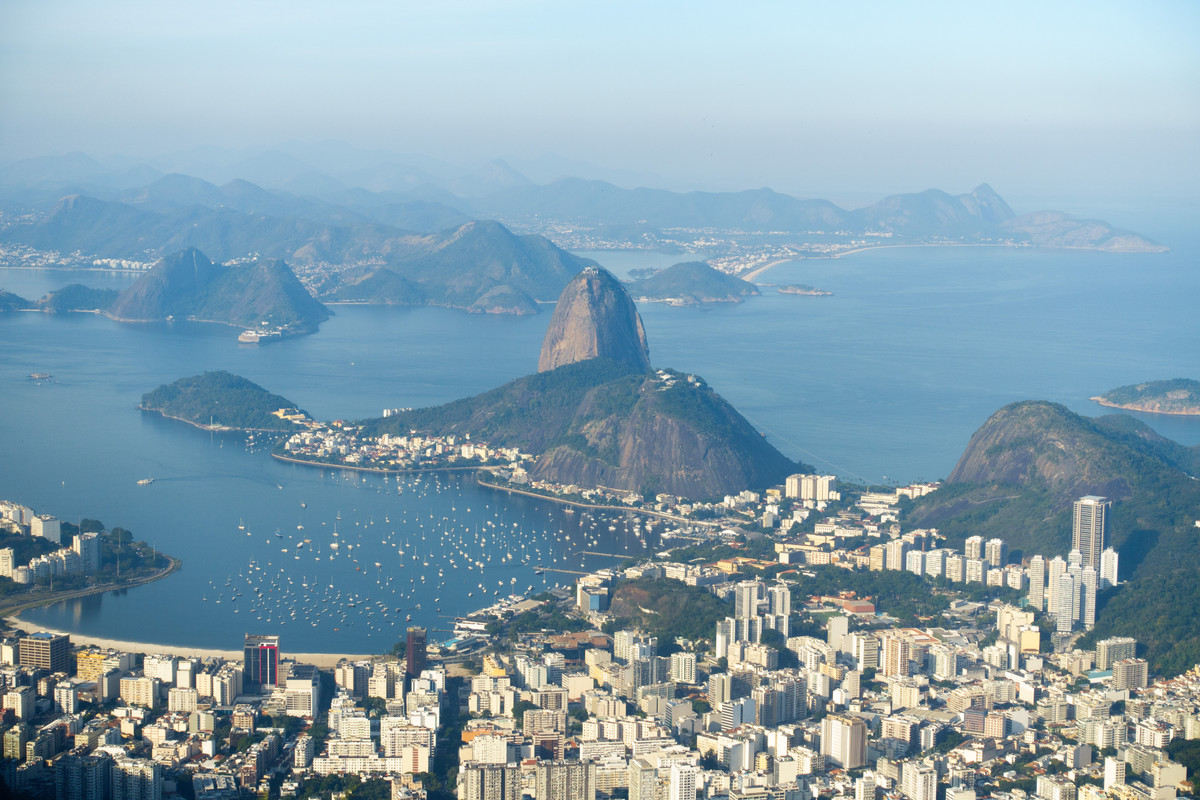 Once at the top and beneath the famous statue,we jostled with everyone else to see the expansive view over the city. As we are not religious, we were not too fussed about the statue itself. But we enjoyed trying to find more interesting ways of photographing it!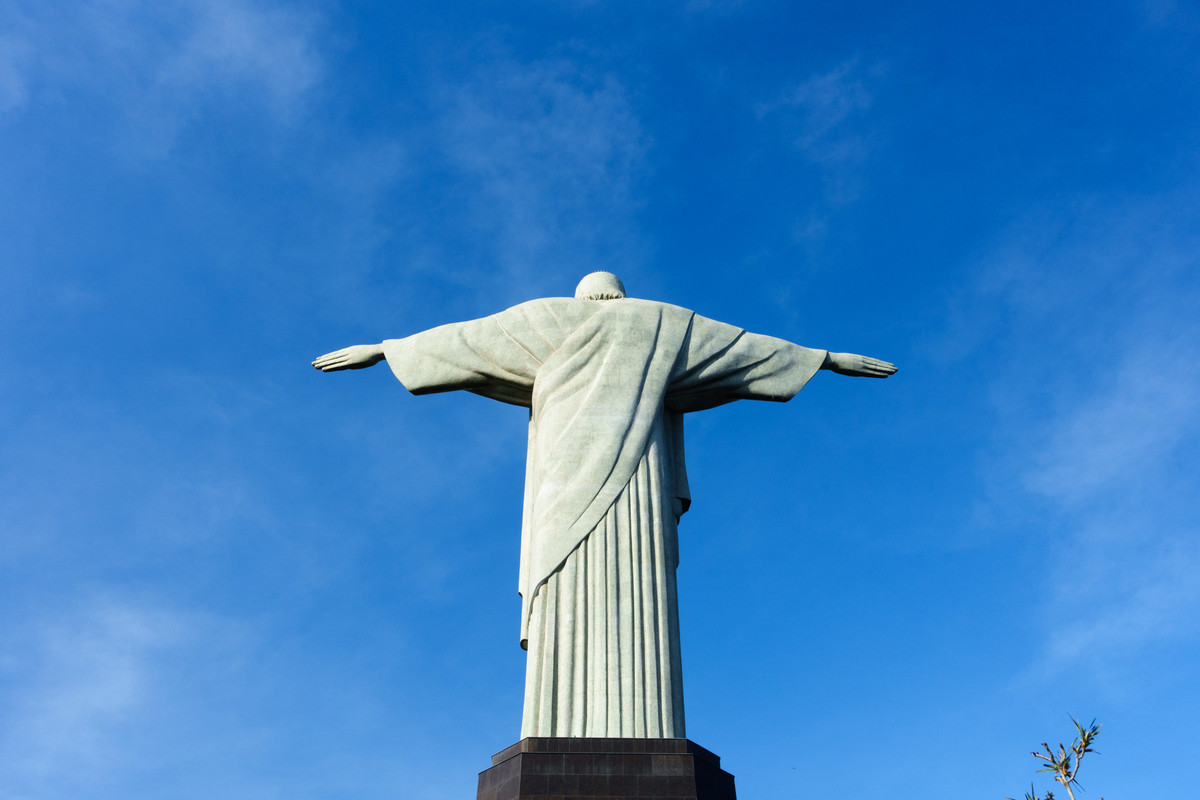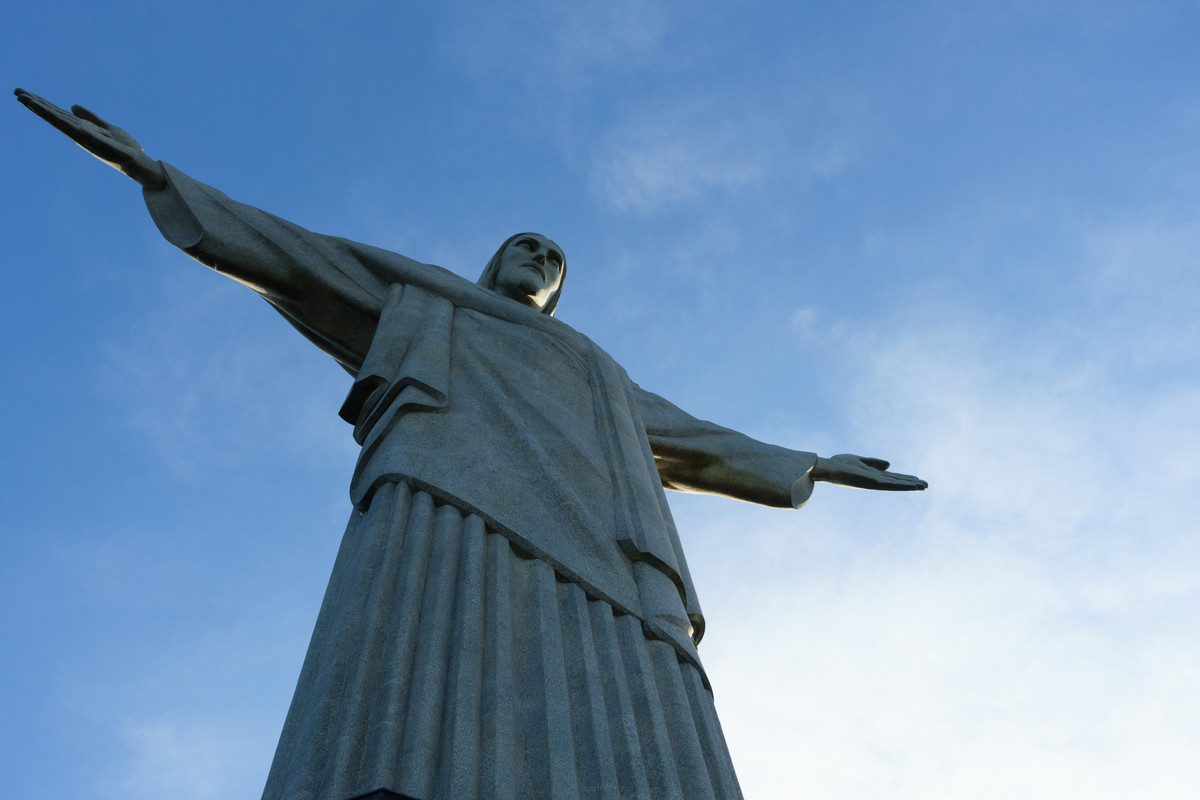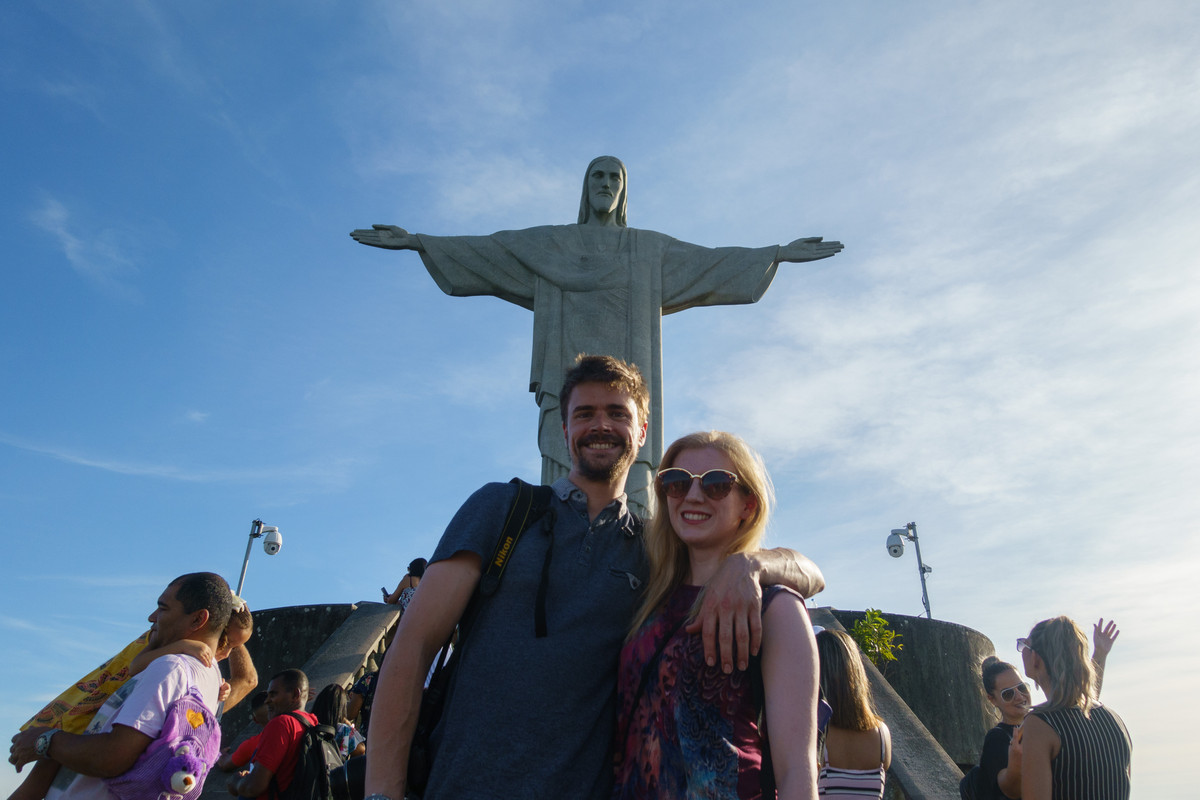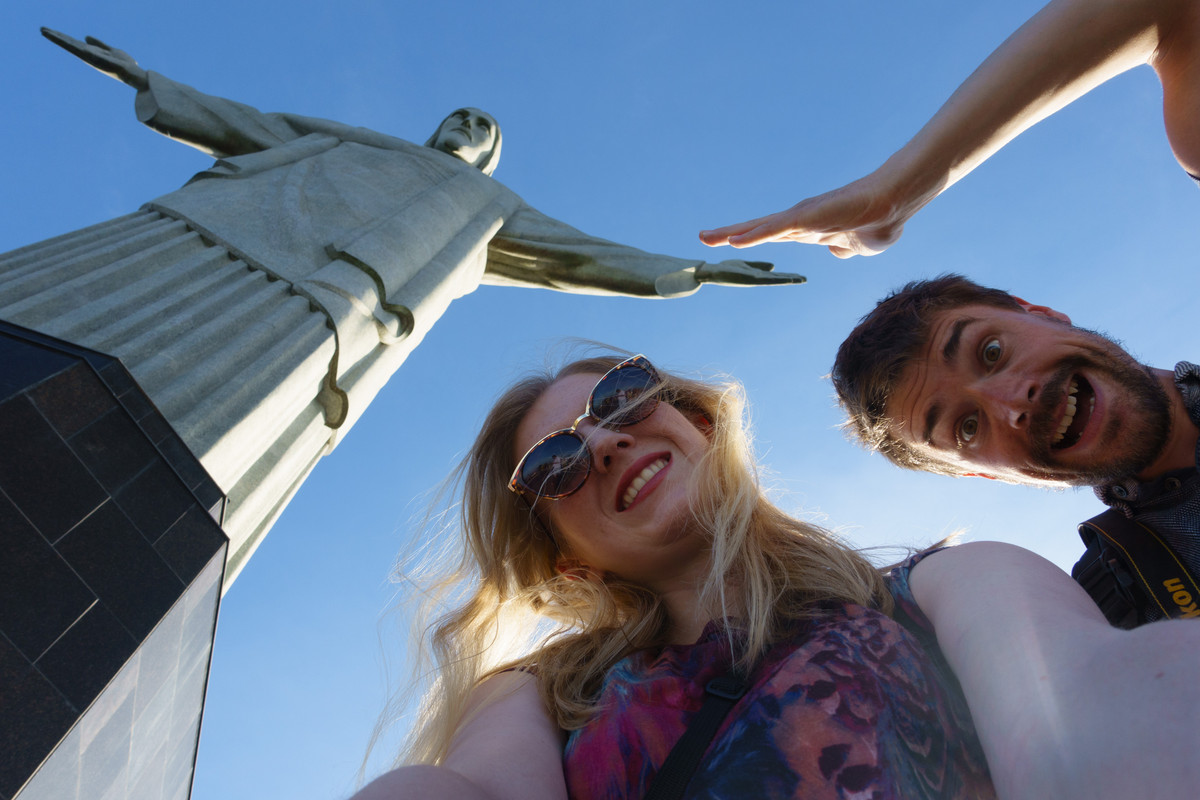 Sugarloaf mountain
Afterwards we got another Uber to the Sugarloaf cable car. We used Uber almost exclusively for our journeys, as we'd been advised that it was safer than public transport and each journey only cost around £2 (it was also the easiest option!).
As planned, we reached the top of Sugarloaf Mountain just in time for sunset. Again, we had to jostle for a while to catch a glimpse of the best views, but it was worth it. We relaxed with a drink each from the cafe and watched the sky darken.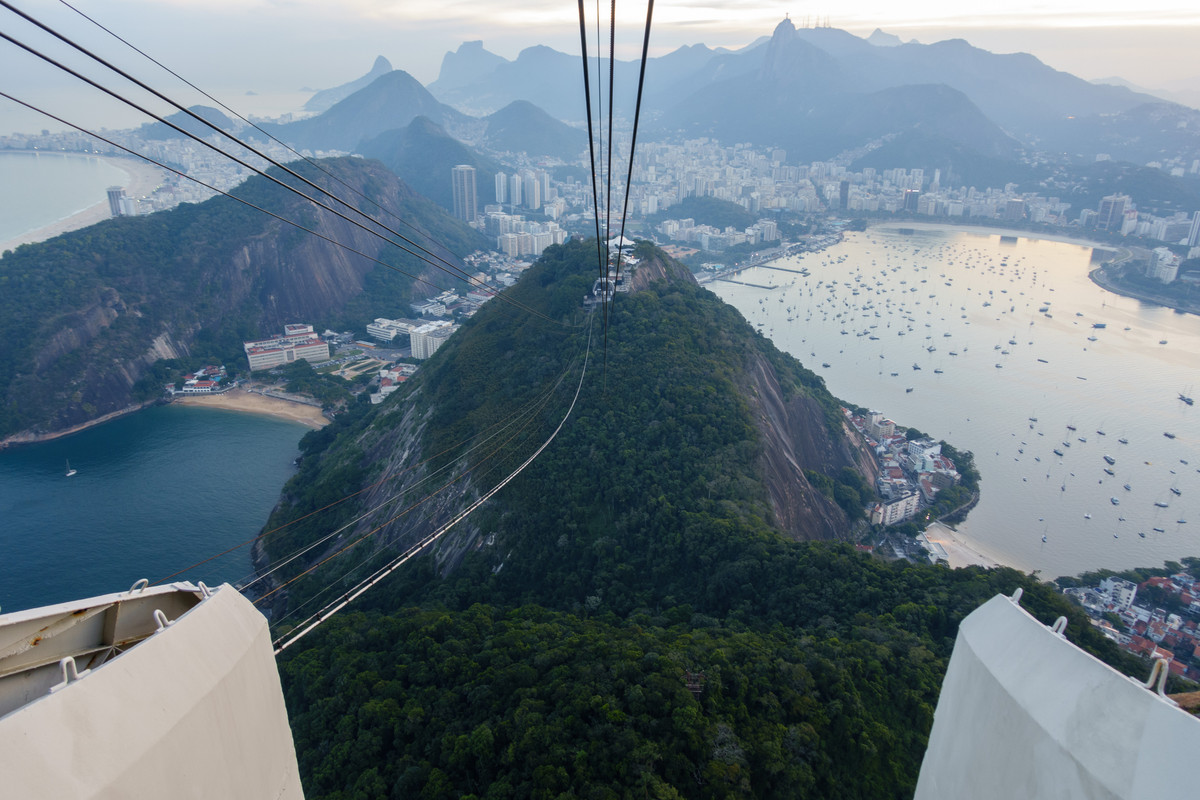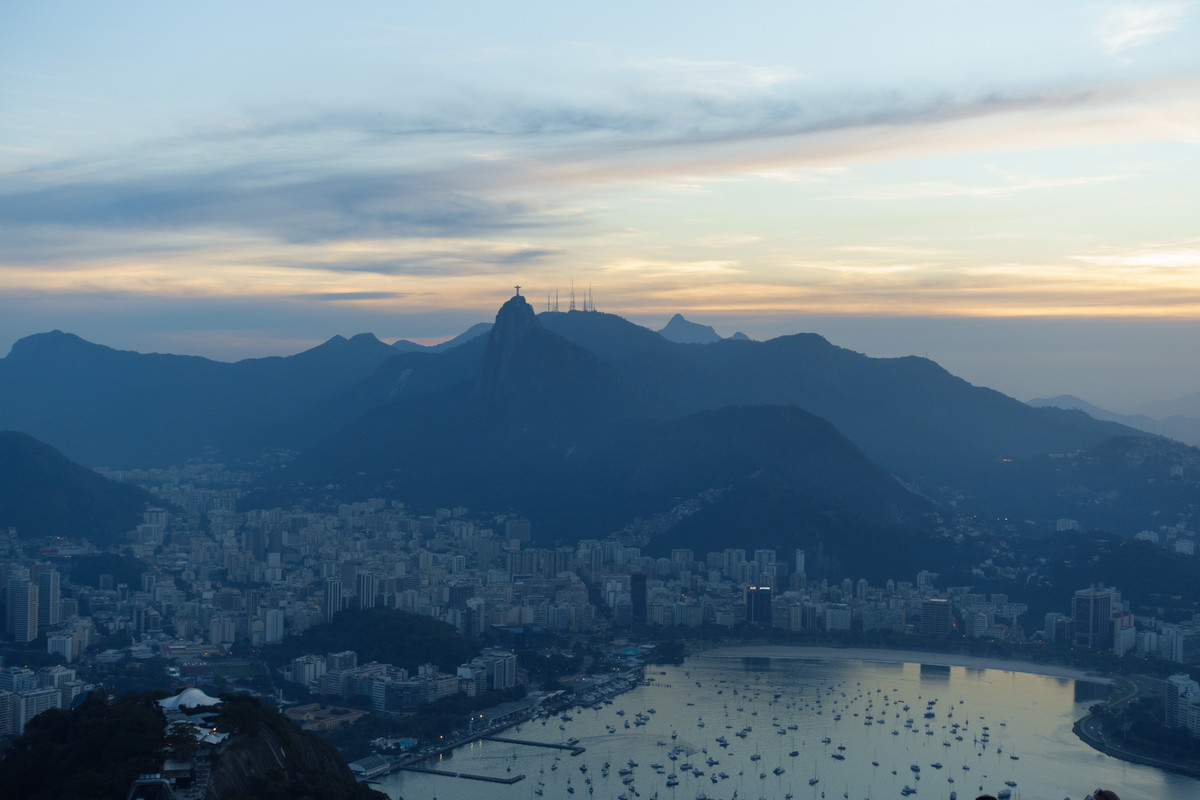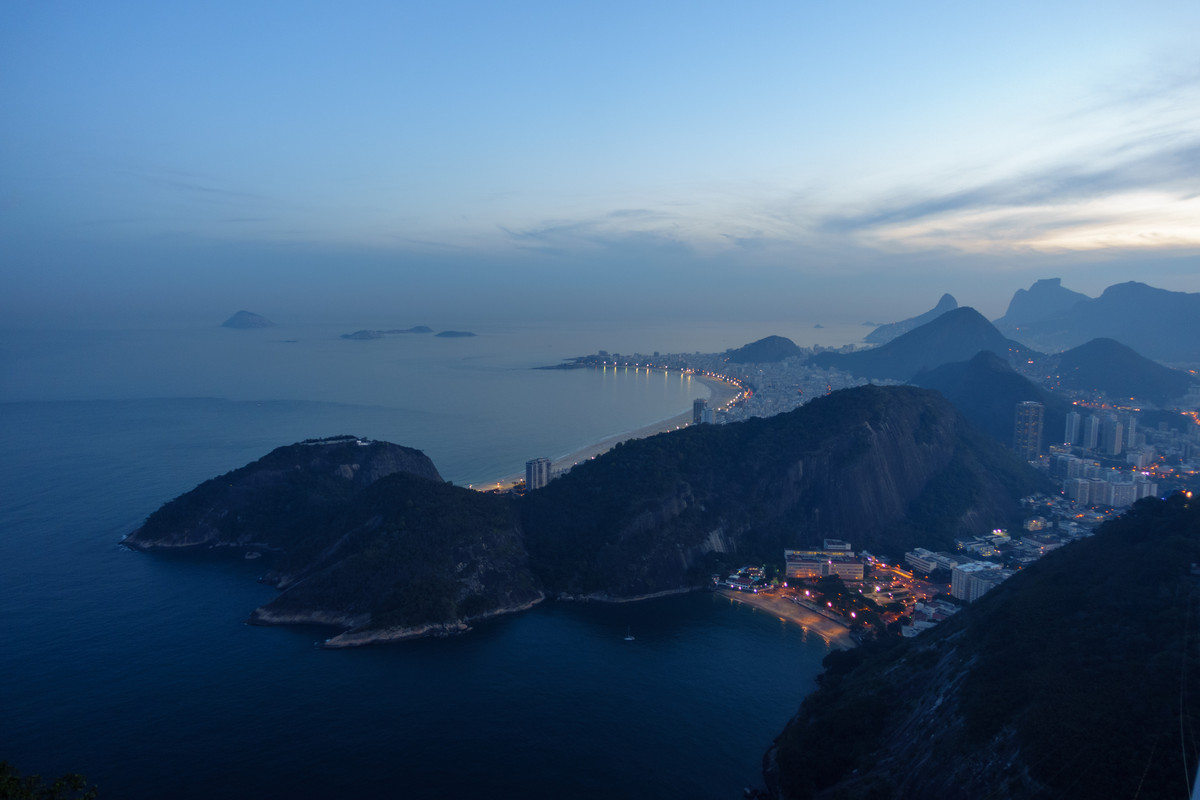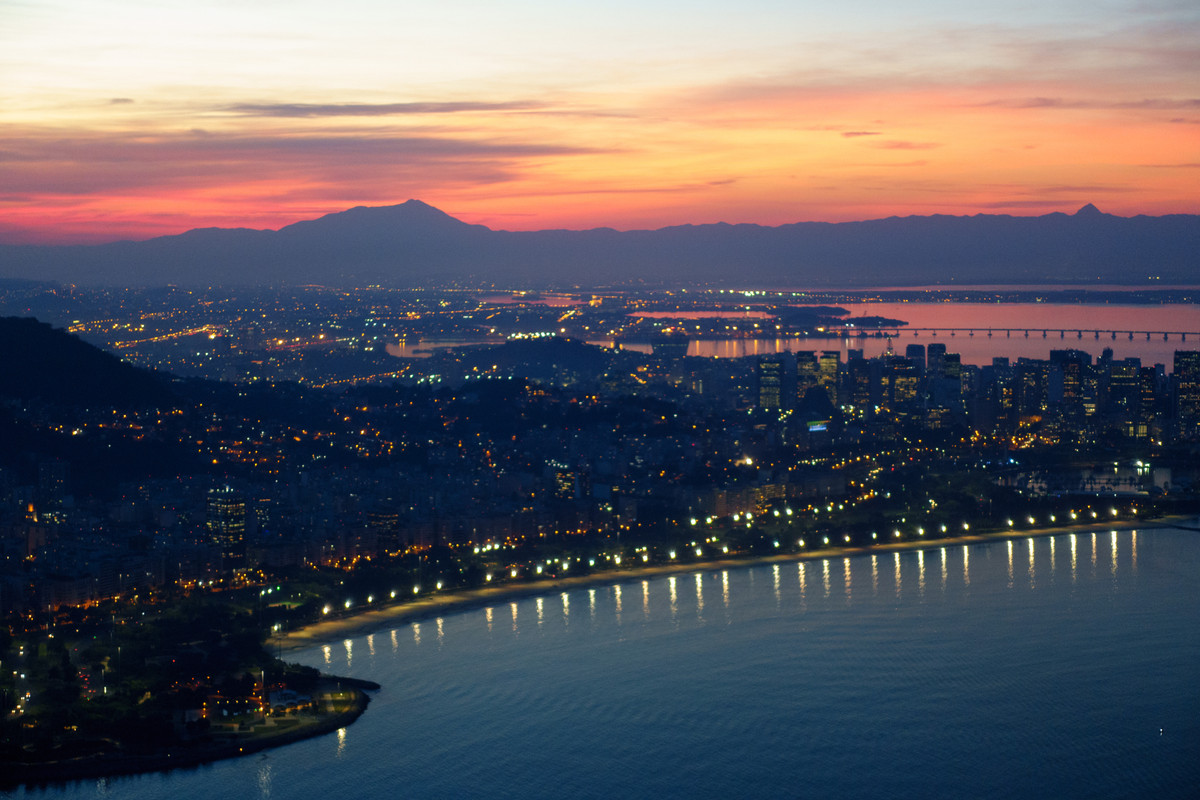 Churrascaria at Carretao
Back at ground level, we caught an Uber to Carretao, a churrascaria restaurant. At 84 reais, each this was a lot cheaper than going to a rodízio restaurant in the UK and much better too! The meat, of all different varieties and deliciously marinated, came to our table thick and fast and the salad bar was huge. We became full quicker than we wanted to.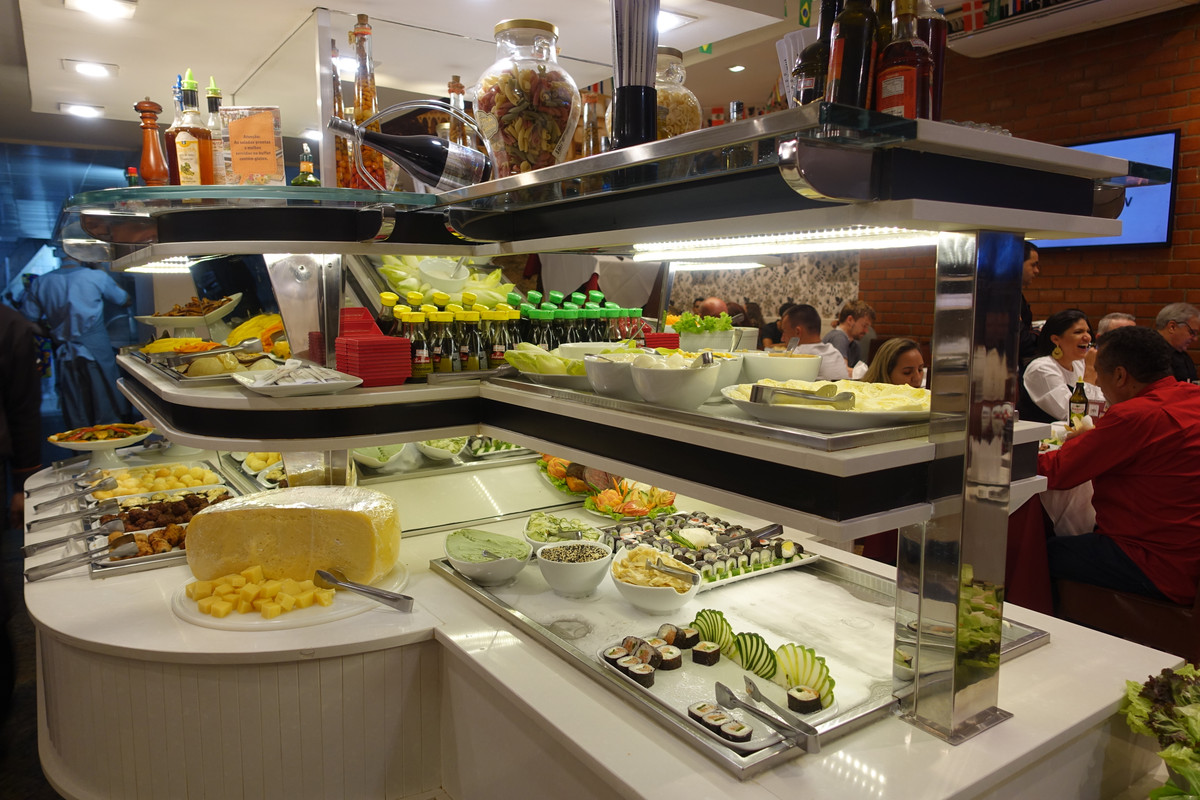 It wasn't easy to get the bill – the staff seemed to ignore our requests, and instead to persist in trying to sell us more and more extras, from dessert to different types of liquor. We bemoaned the fact that by the time we finally got the bill, we wanted the dessert that was offered half an hour ago! But we satisfied our sweet cravings with some chocolate back at our hotel, where we hung out on the rooftop bar until it closed.
The following day, we'd be flying off again – to the spectacular Iguazu Falls.
To be notified of future posts, subscribe to this blog or follow Roam with Juliet on Facebook.
All text and photos (c) Juliet Langton, 2019. All rights reserved.