The spectacular Iguazú Falls/Iguaçu Falls form the largest waterfall system in the world, and are an absolute must-see in Brazil and Argentina. The only downside is that once you've seen these falls, all others will look puny. We based ourselves in Foz do Iguaçu, Brazil, and with a little legwork managed to visit the falls on both the Brazilian and Argentinian sides!
We arrived at Foz do Iguaçu airport at around midday and caught a 120 bus to our accommodation, San Juan Eco Hotel. After checking in we went to explore the hotel's large garden, in which we found three swimming pools (wasted in the cooler weather we had in June), a games room, a gym with a sauna, and a restaurant. We went to the restaurant for lunch and had the set menu, which was great value at just 30 reais for three courses. We shared a salad, a cheesy ravioli dish and brigadero chocolate truffles.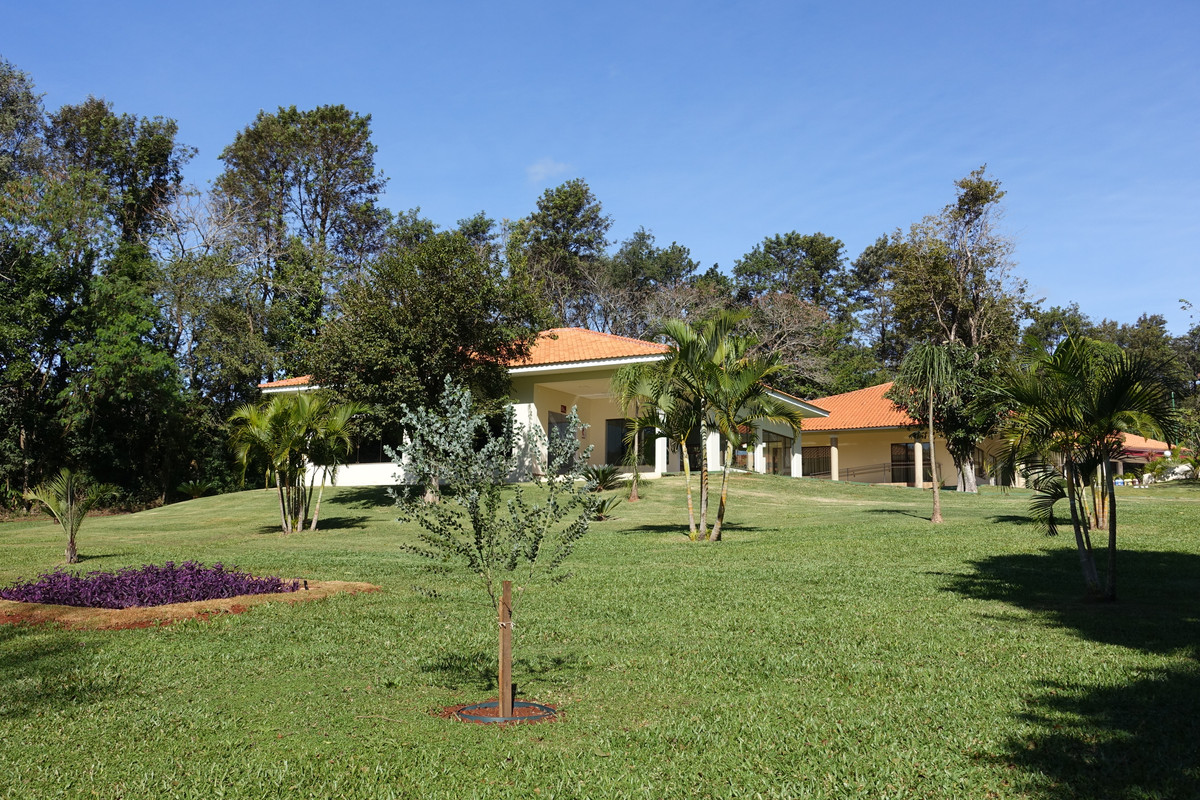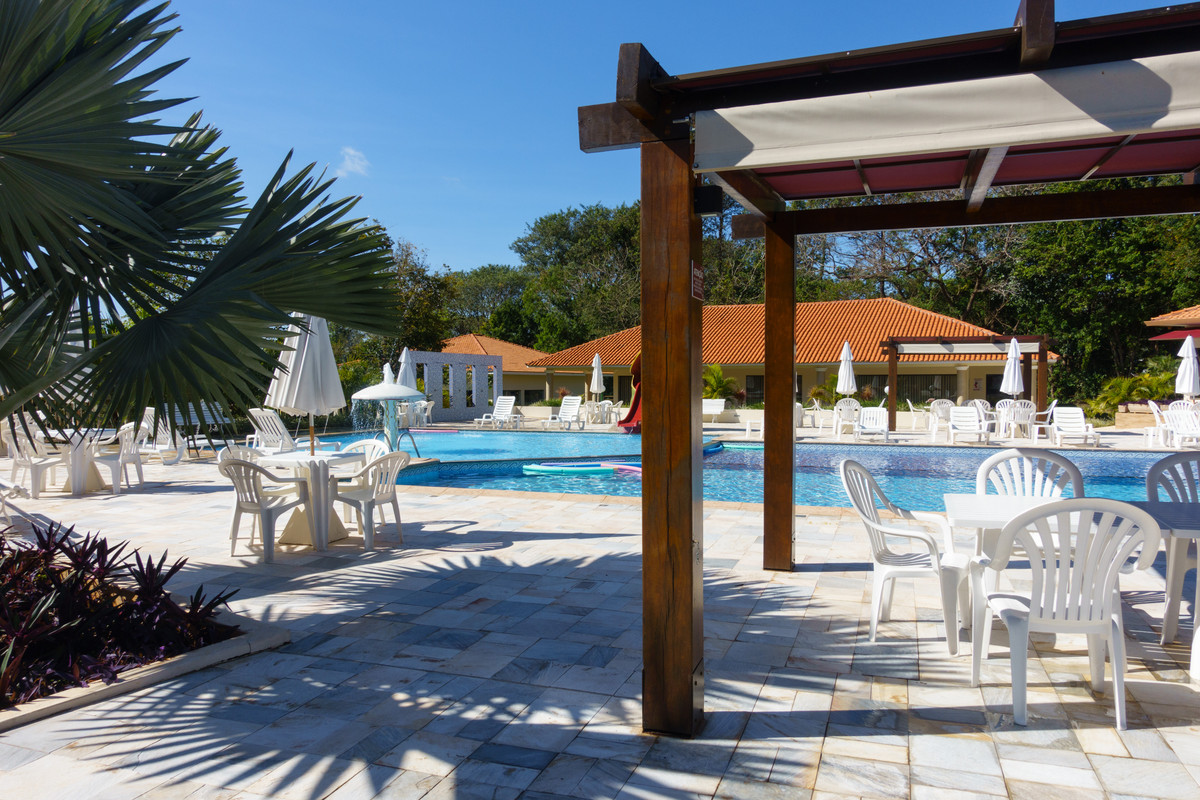 Iguaçu National Park
After lunch we took the 120 bus back past the airport to Iguaçu National Park. We bought our tickets at one of the machines, but learnt afterwards that it's better to go to a cashier as that way you get a map of the park.
The weather was colder than expected, and I thoroughly regretted sitting on the top floor of the open-top bus and wearing clothes that weren't very warm.
We alighted at the start of the Scenic Walkway, which is essential for making the most of the park. The walkway begins with a stunning viewpoint for the falls, which if it's your first time catching a glimpse of them, really takes you aback.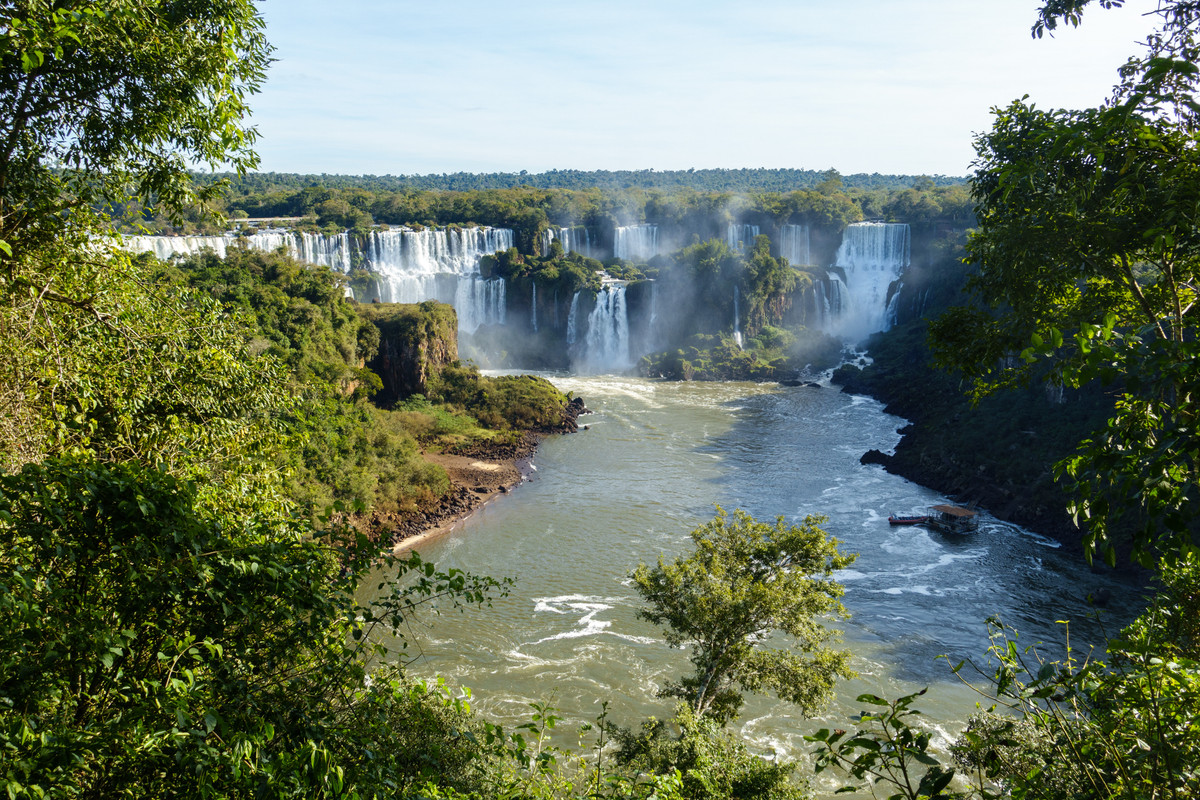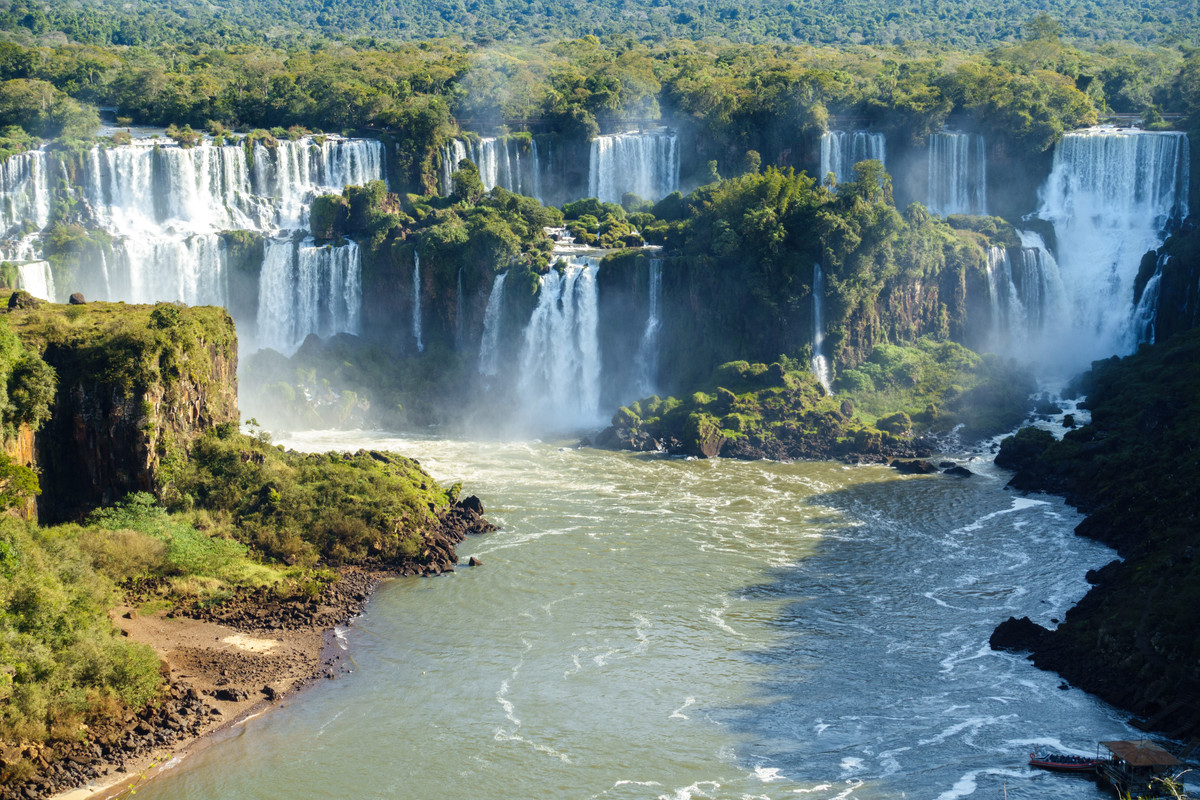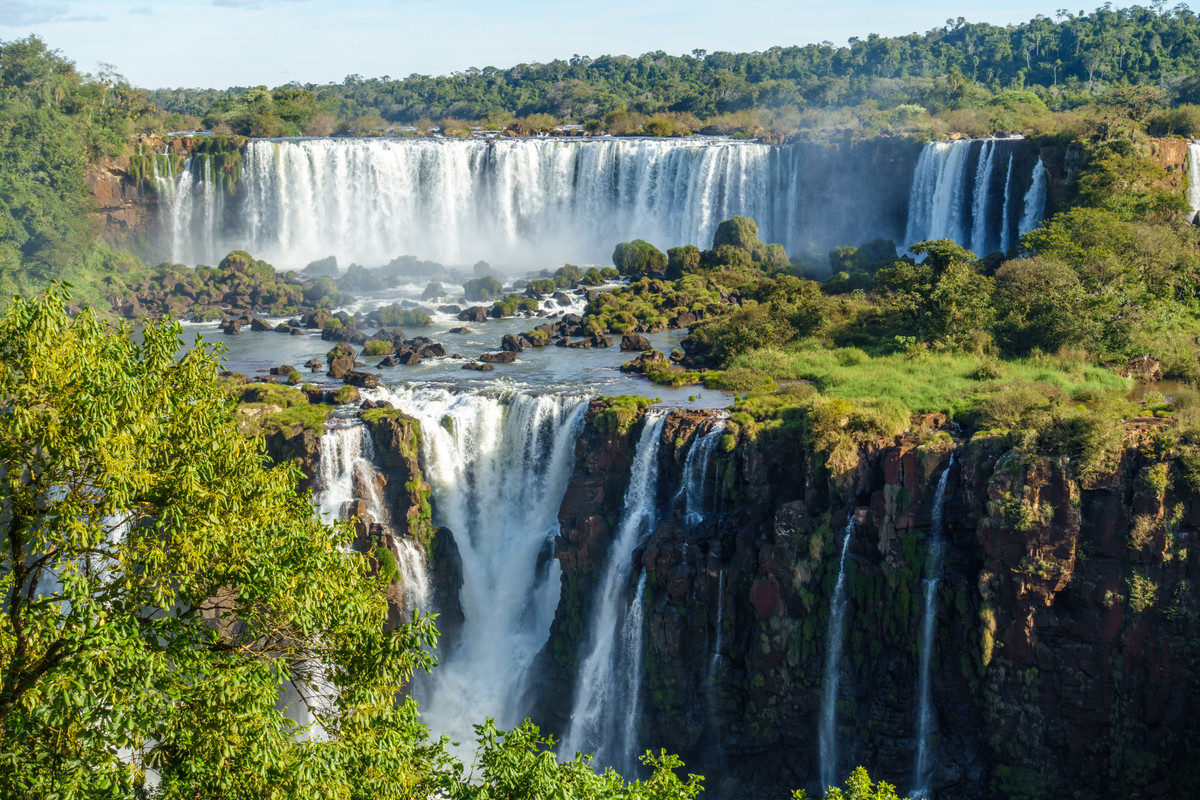 Continuing along the short, mostly level path, you're treated to further stunning views of the falls from new perspectives. That's if you can manage to see past all the people taking selfies…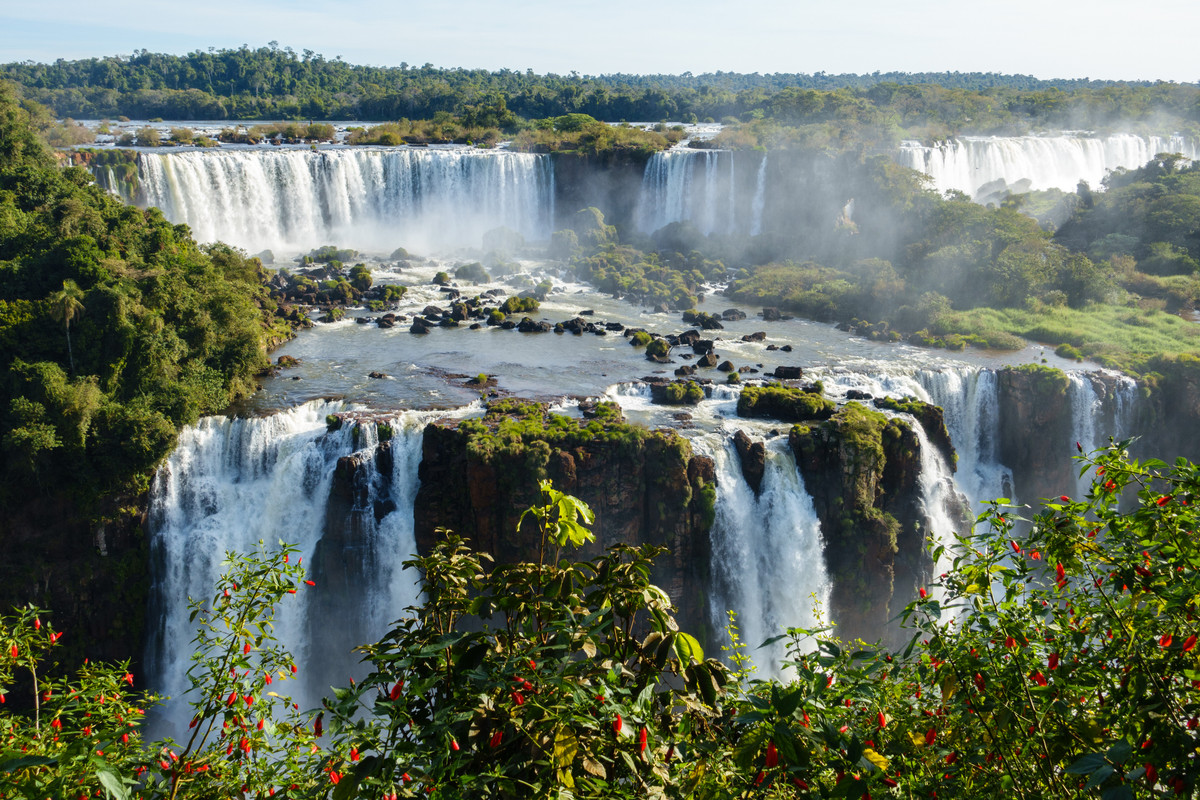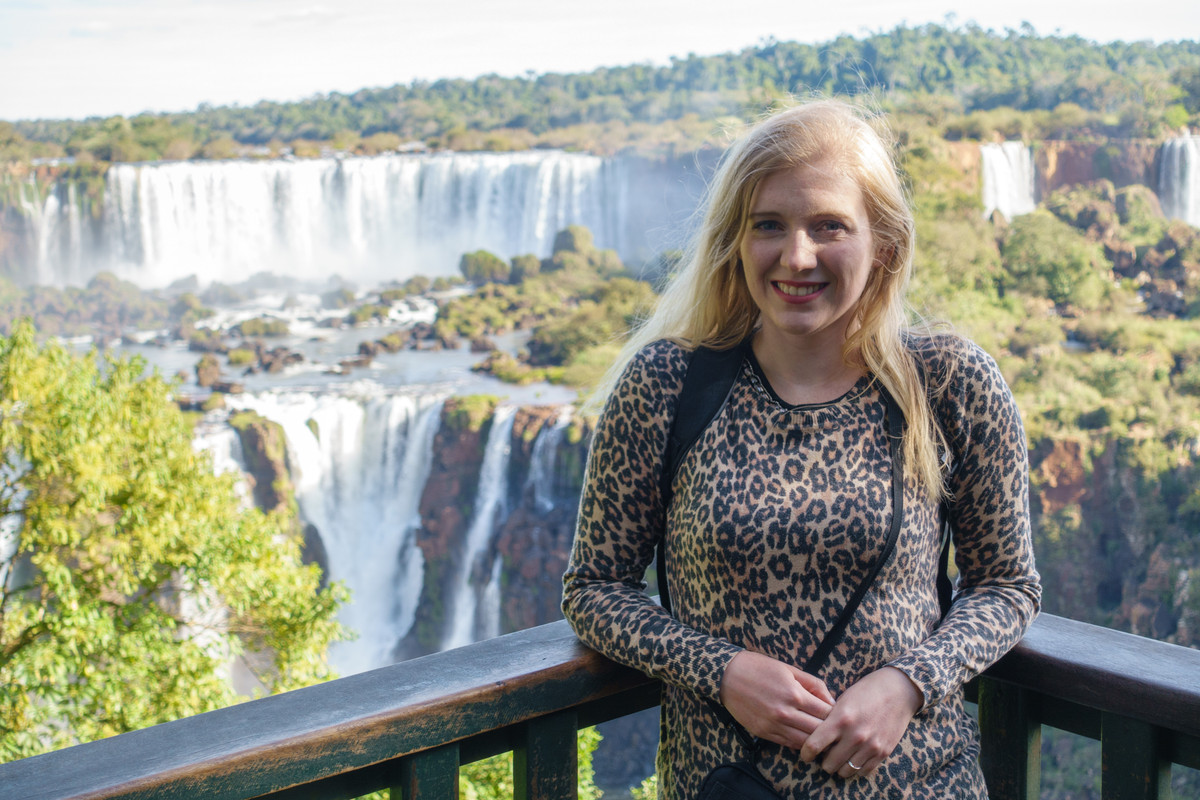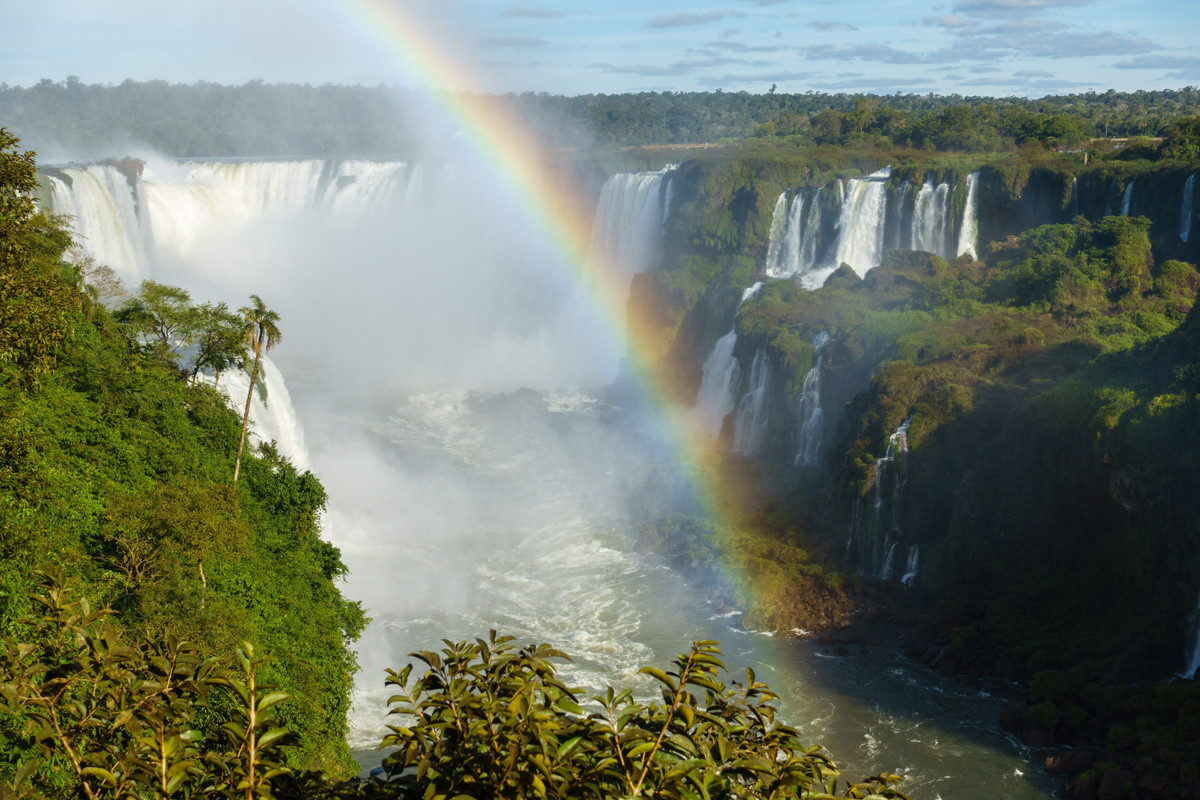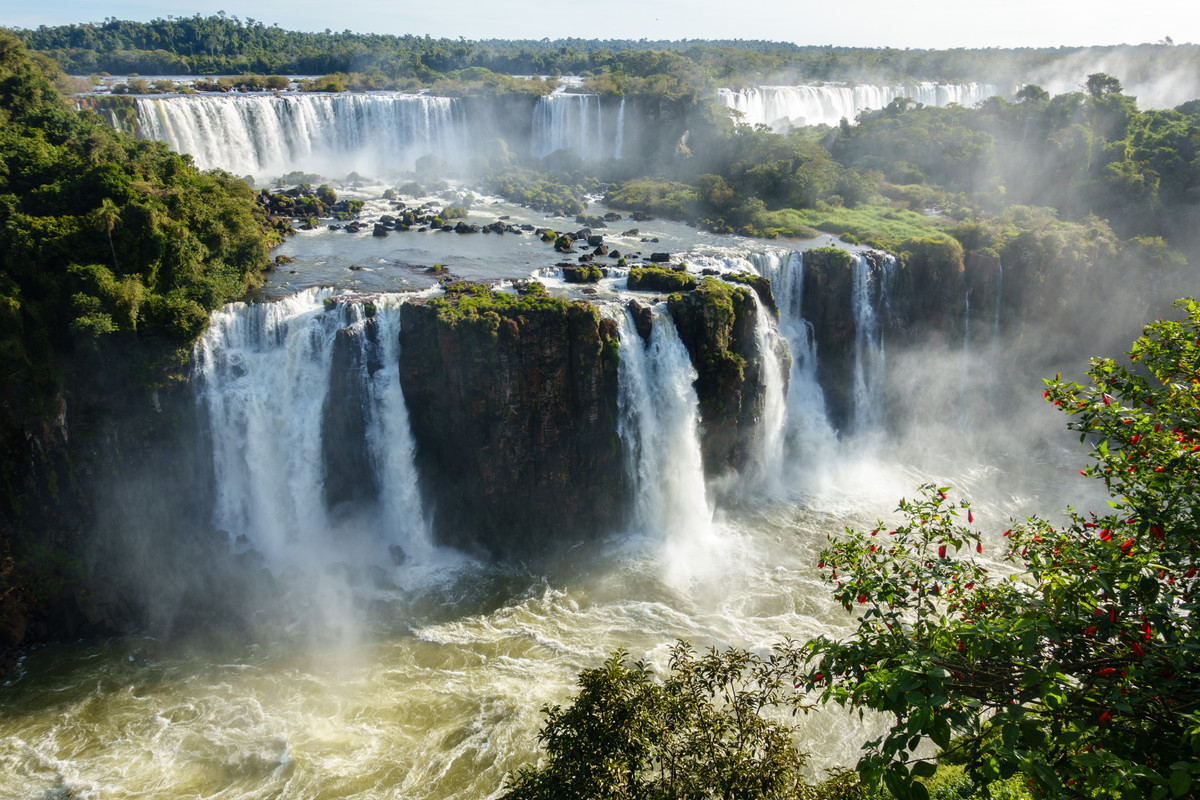 Devil's throat walkway
Eventually you come to the Devil's Throat walkway, which goes out over the river and along the bottom of the massive Devil's Throat waterfall. Despite the distance between the path and the waterfall, the water is so thunderously powerful that you are guaranteed to get soaked by the spray. This makes it very difficult to photograph the Devil's Throat, or to stay on the path for longer than a minute!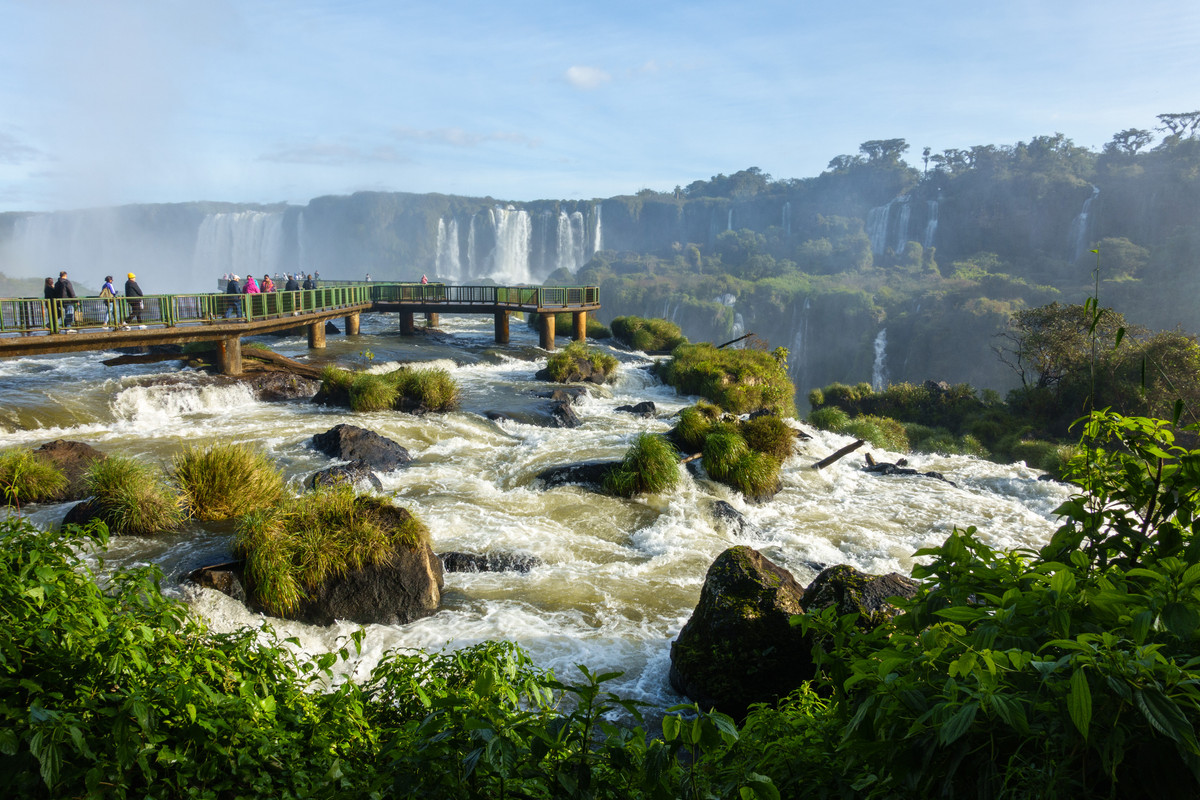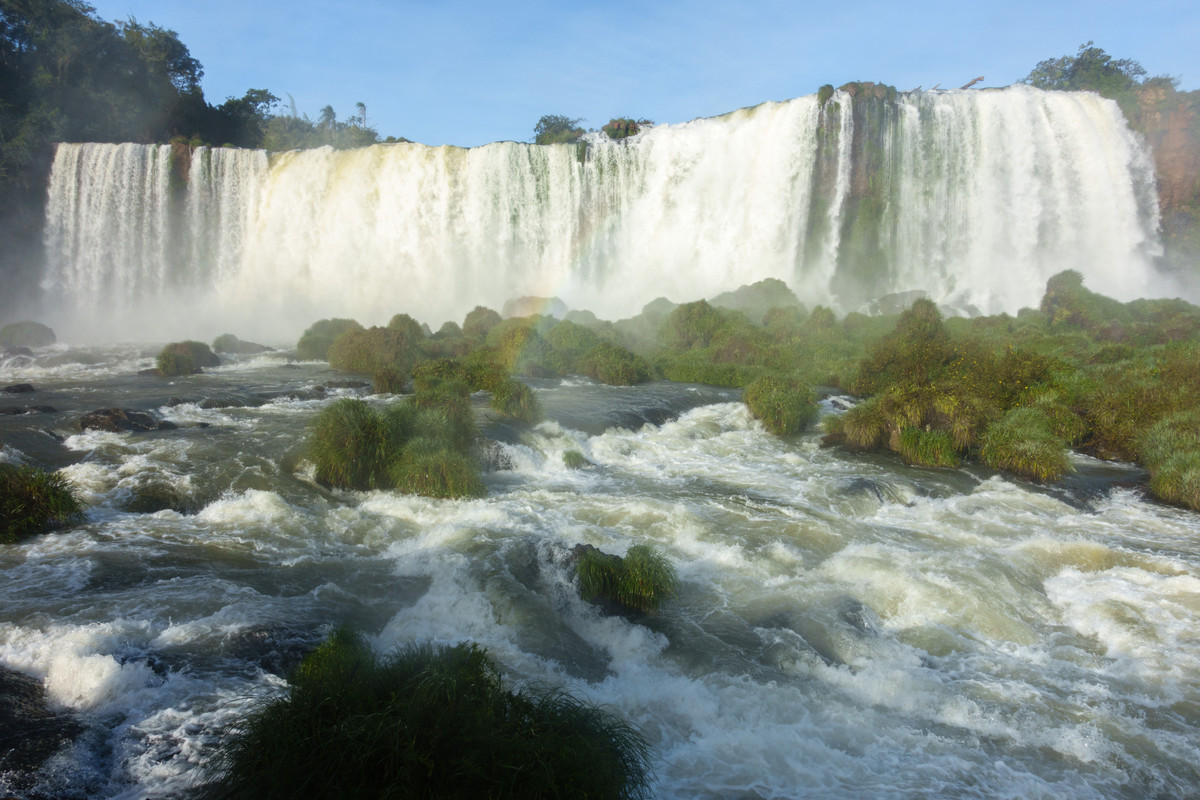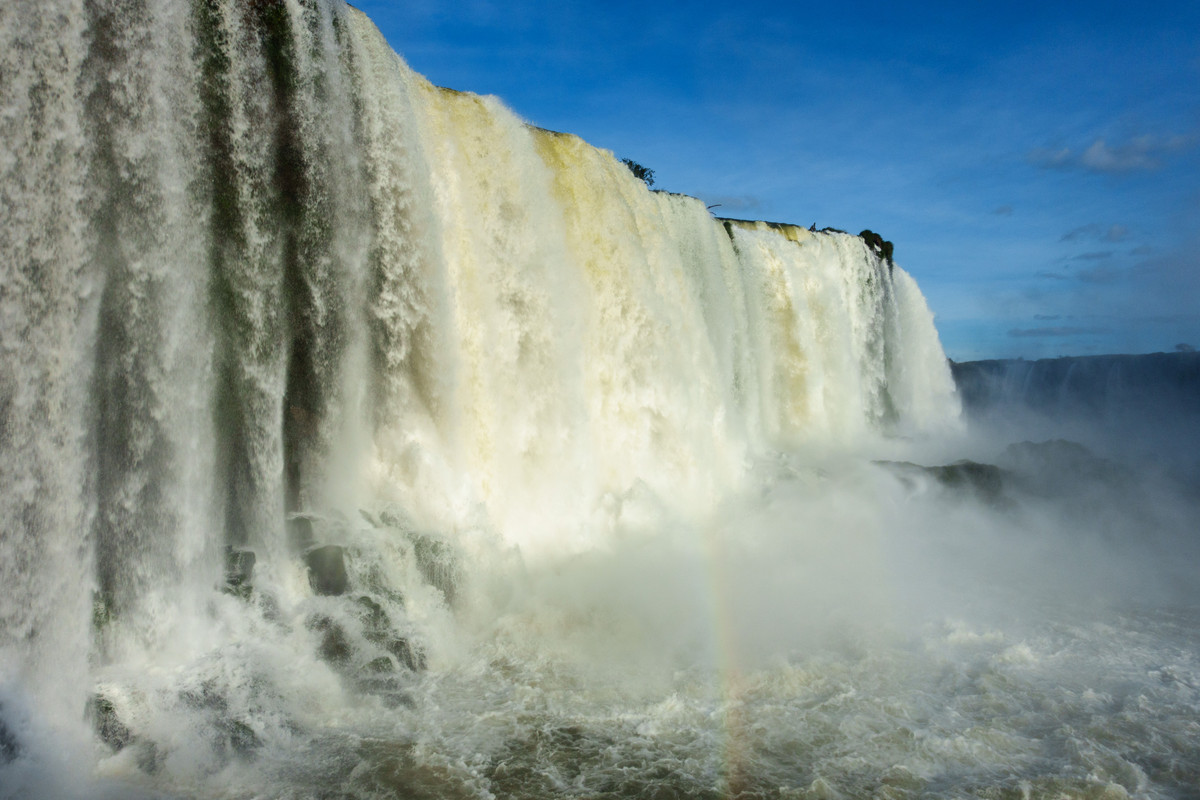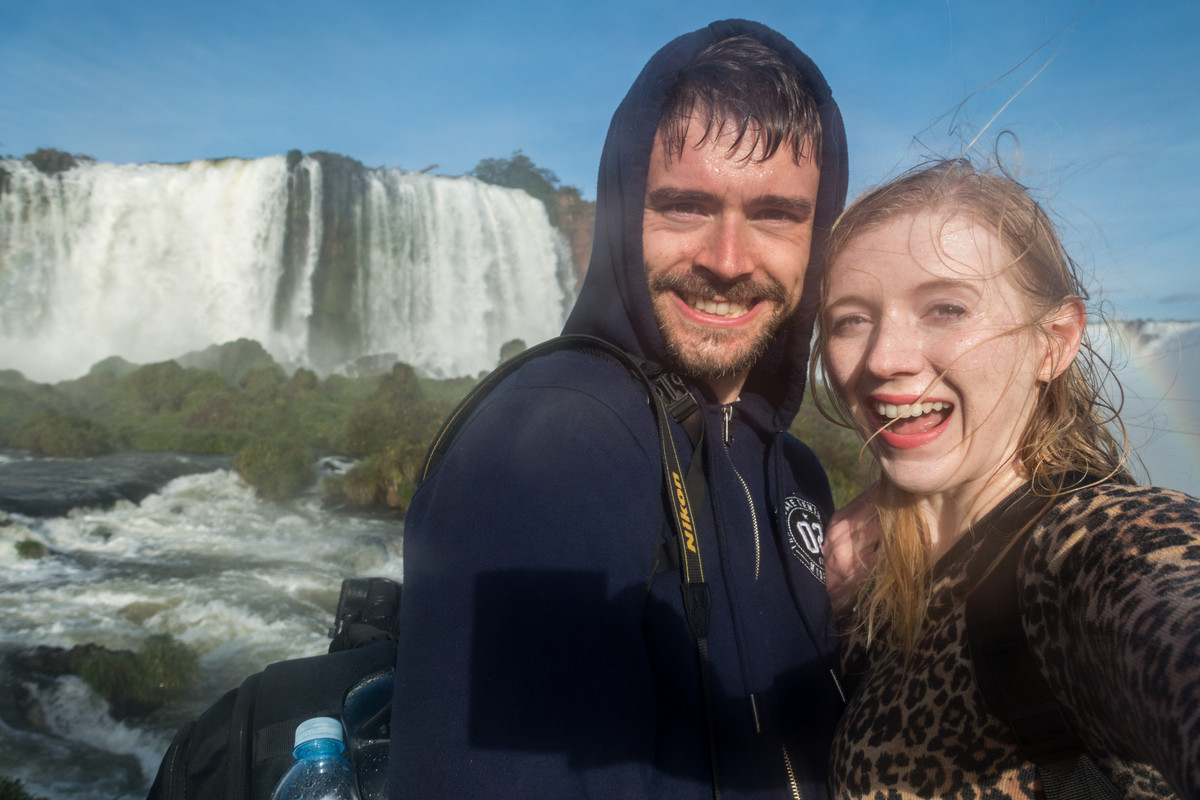 Make sure you wear a waterproof coat with a hood to the park, even if the weather is warm, and I'd advise wearing warm layers as well! I didn't do either of these and so became very cold and wet. Nevertheless, it didn't ruin my fun!
Observation decks
After Devil's Throat you reach a metal structure of multiple levels containing shops, food and drink takeaways, and observation decks, from which you can observe the falls from a (mostly) dry distance.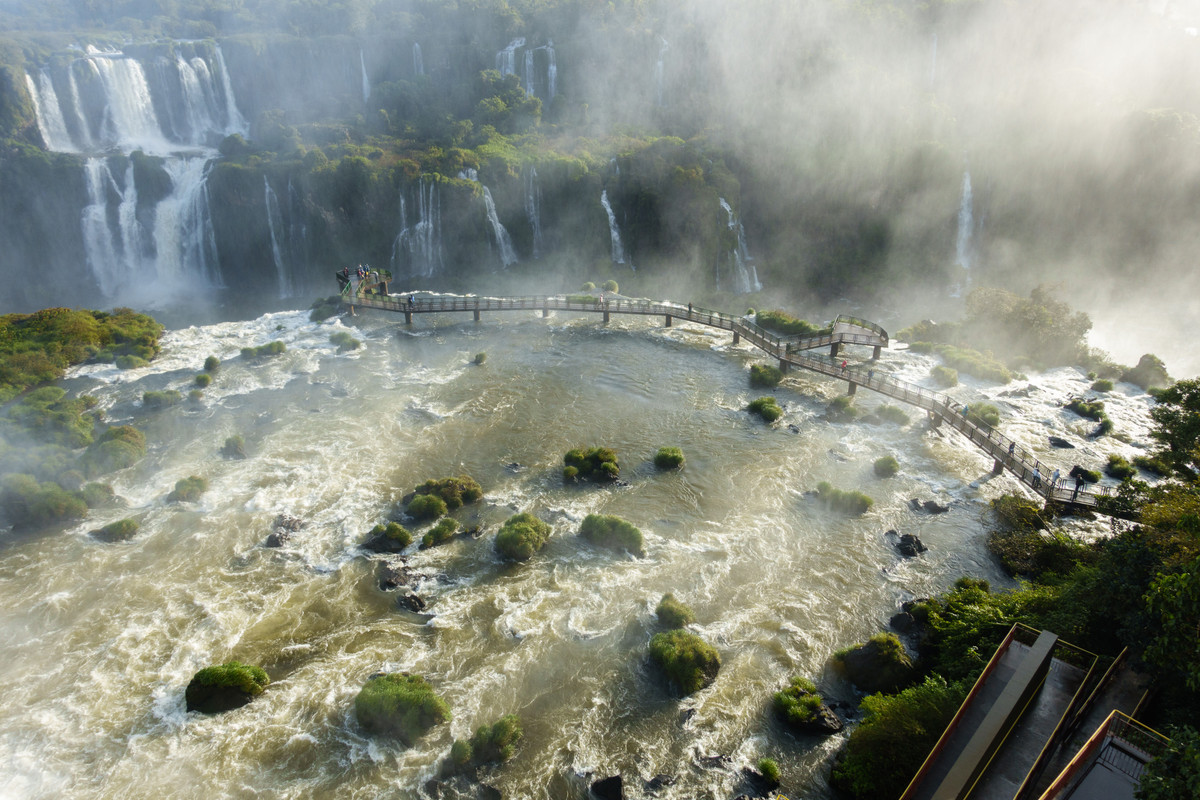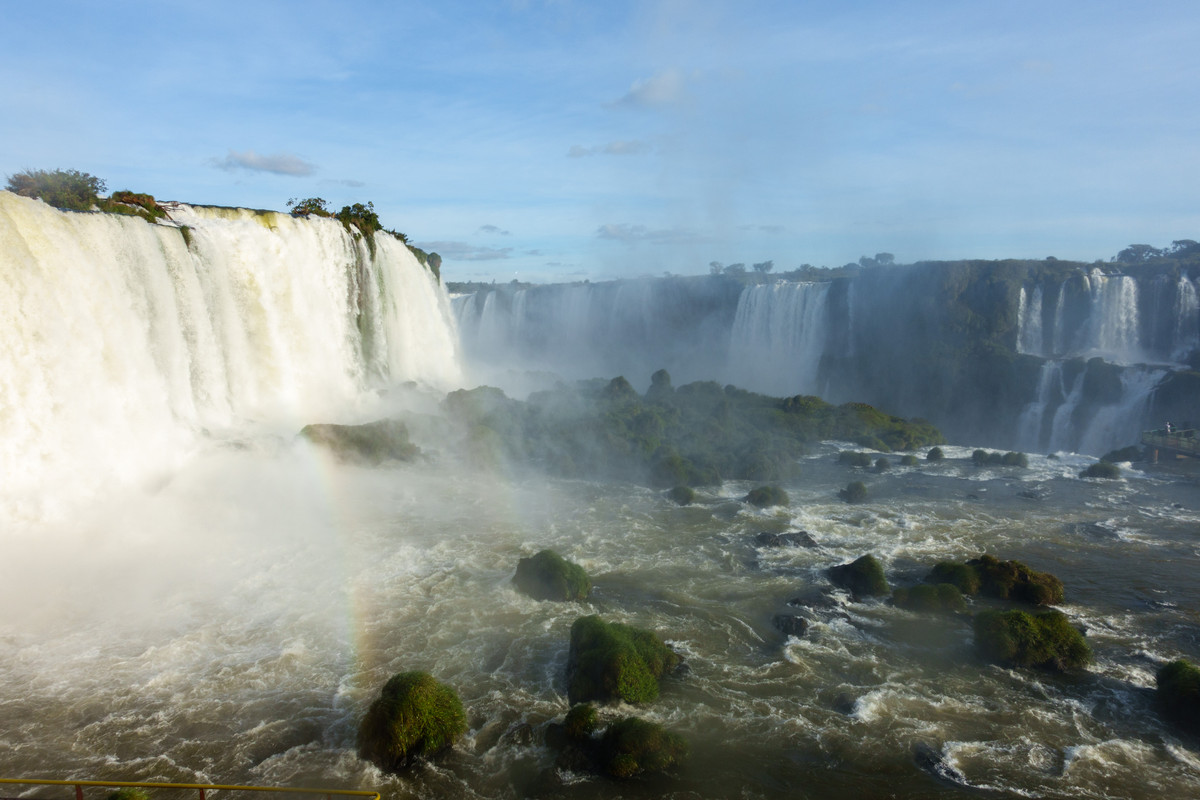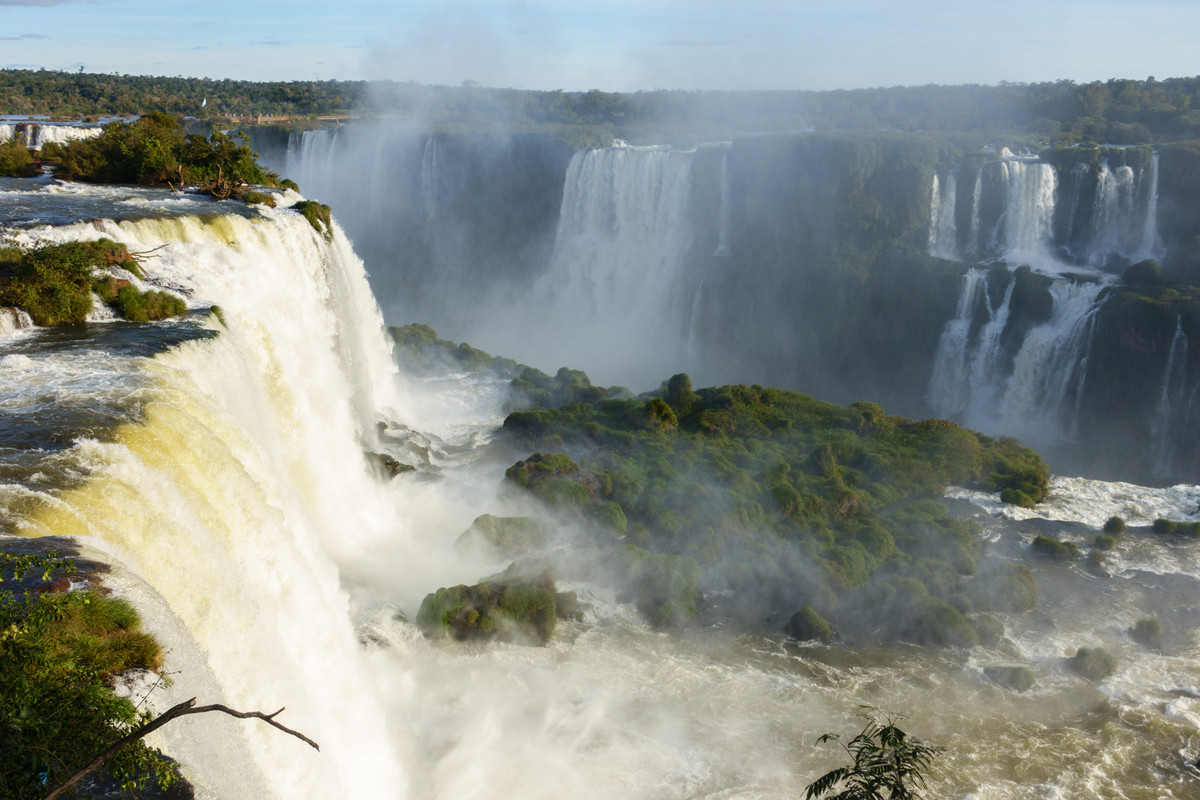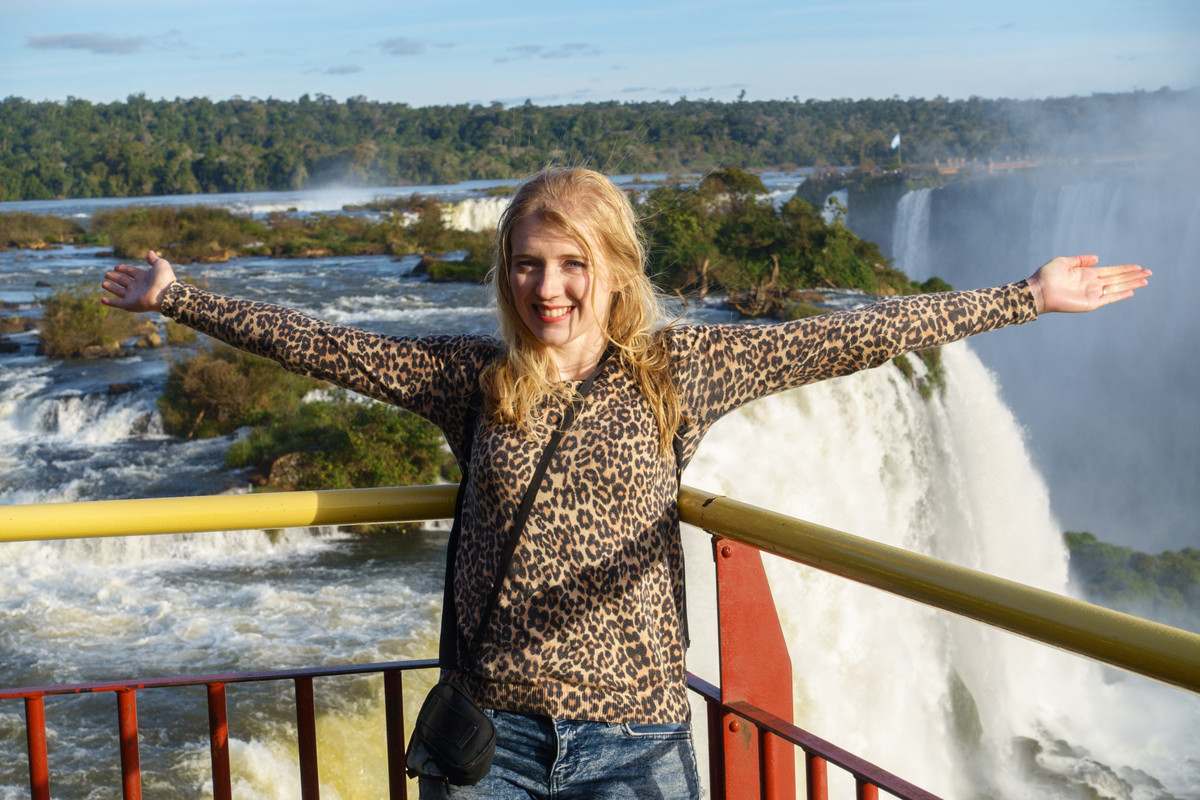 Coatis
You're also likely to encounter racoon-like creatures called coatis here, who may try to get into your bag to look for food. There are posters everywhere warning you against feeding the coatis, in case they bite or scratch you and give you rabies. But that does nothing to stop tourists from stroking and feeding them… (I'm looking at you Steve!)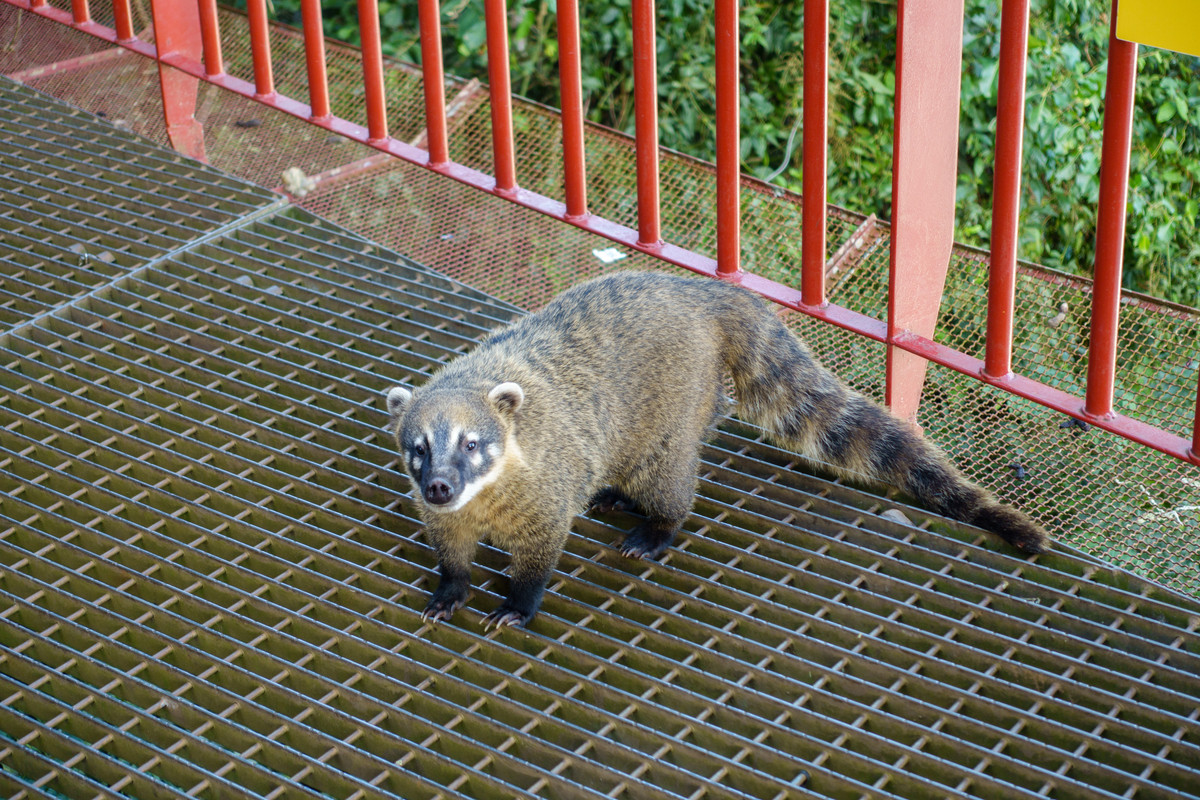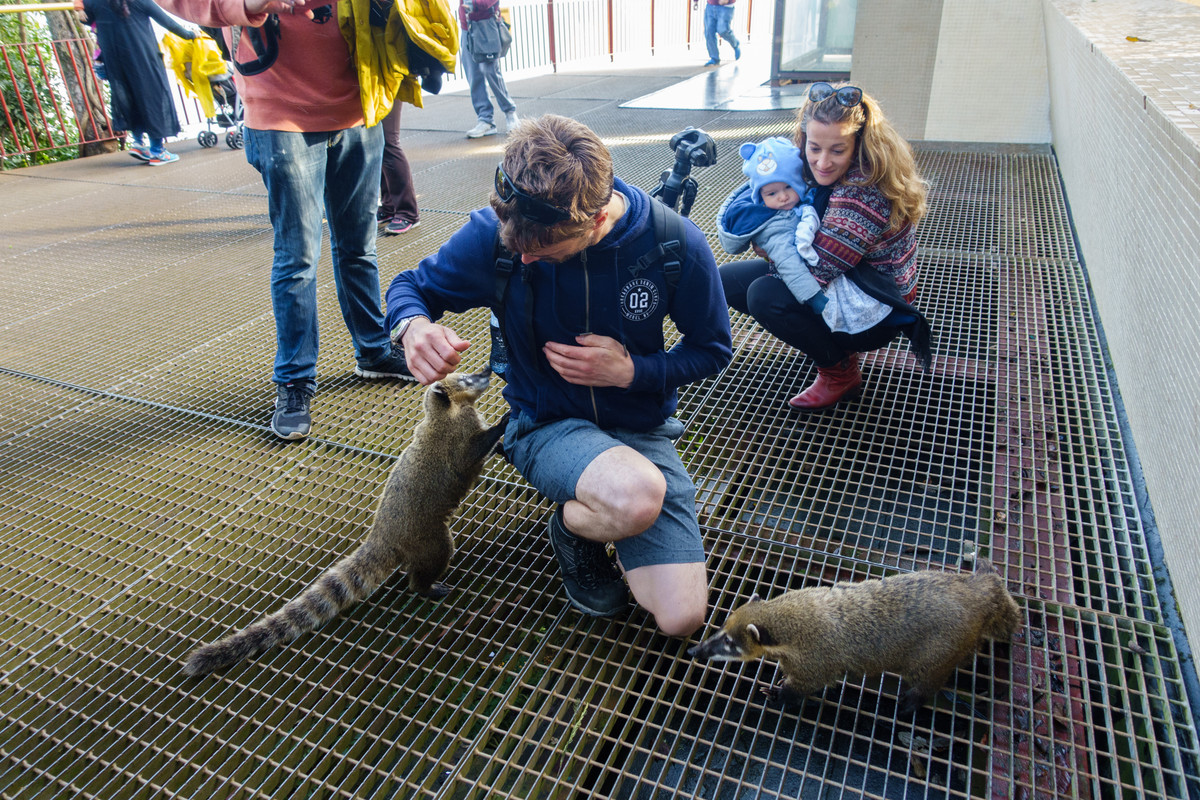 There's another gift shop and a restaurant at the top of the tower, but that's your lot for this park unless you choose to pay extra for either the boat trip or the safari (which have their own bus stops). So visiting Iguaçu National Park for the walk alone is quite a short experience, but one worth doing.
Dinner
We returned to our hotel on the 120 bus and, after changing into warm and dry clothes (what a relief that was!), had a drink in the bar then went to the restaurant for dinner.
We chose our main courses from a list of five, then were free to choose our own starters and sides from the massive salad bar which included two soups and a wide variety of cold vegetables and salad. I had the Chinese-style wokked chicken, while Steve had salmon in a tomato sauce.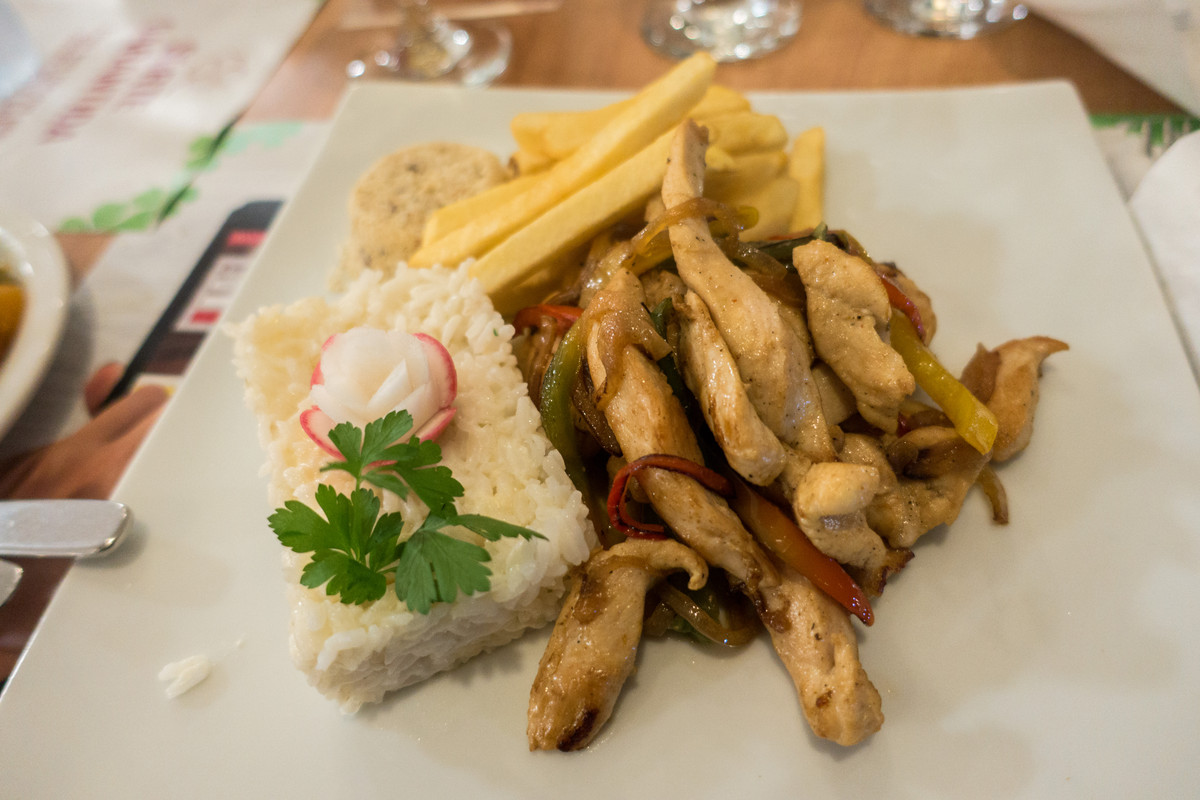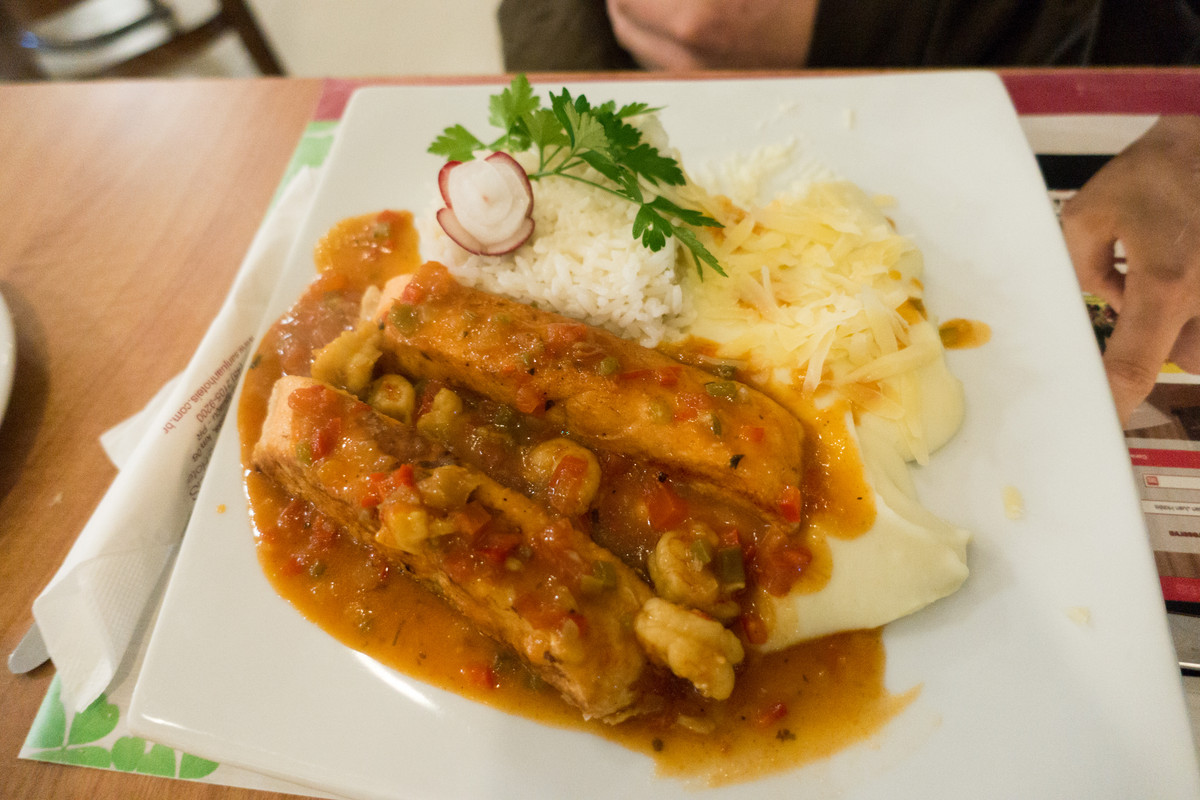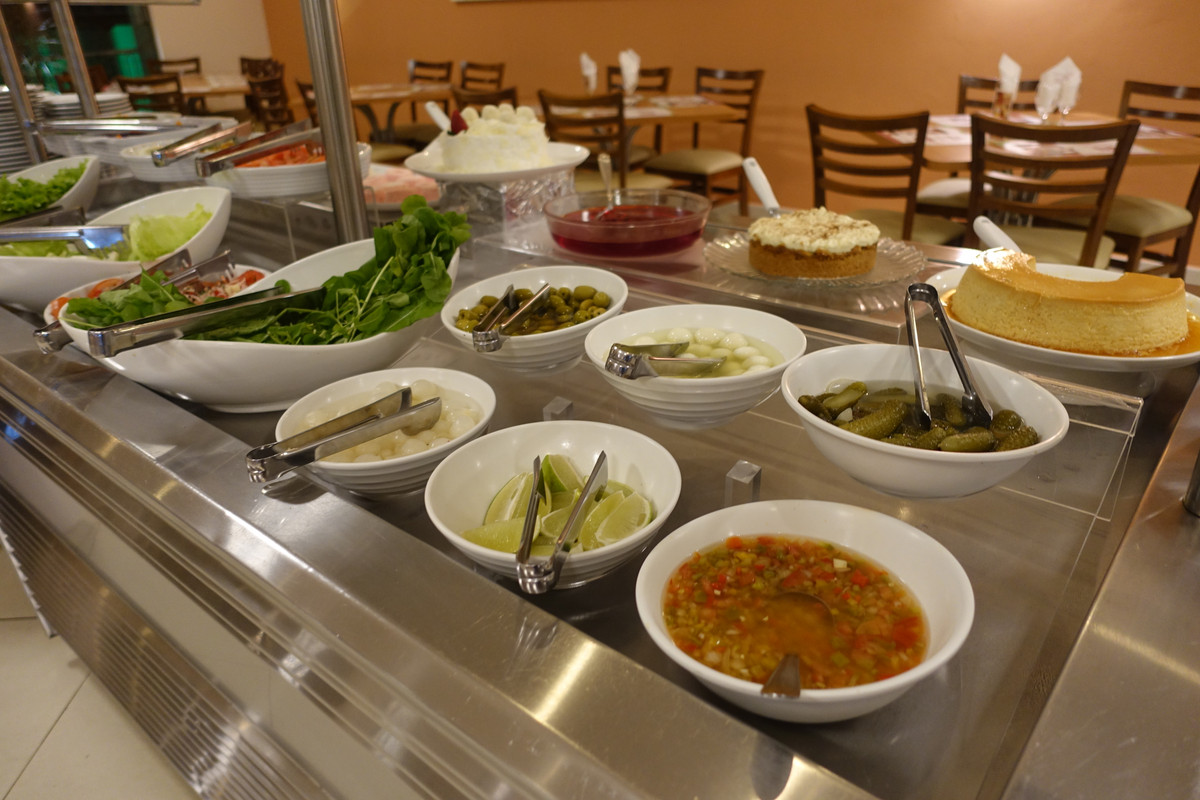 With dessert offered via the buffet as well, we were able to sample as many as we liked – too bad that we were too full to eat more than a few bites of chocolate cake and creme caramel.
The following day, we'd embark on a challenging day trip to Argentina, to see their side of the falls.
To be notified of future posts, subscribe to this blog or follow Roam with Juliet on Facebook.
All text and photos (c) Juliet Langton, 2019. All rights reserved.