Universal Orlando Resort in Florida was the final stop of our fun-filled honeymoon. My highlight (as expected) was 'becoming a witch' in the beautifully recreated environments of Diagon Alley and Hogsmeade from Harry Potter. Steve's highlight was the scariest rollercoasters. In our first day at the resort, we checked into the Hard Rock Hotel, sampled every ride at the Universal Studios park, and visited The Simpsons in Springfield – not bad for one afternoon!
Hard Rock Hotel
With this being our honeymoon, we felt no guilt about splashing out on one of the Universal Studio Resort's most expensive hotels, Hard Rock Hotel. It was an awesome place to stay, with a fantastic pool and luxurious bedrooms. Nevertheless, the moment we arrived, we dumped our bags and walked straight to Universal Studios theme park – we couldn't wait to see it. And being able to walk there (through pretty gardens, no less) was perhaps the best luxury of all.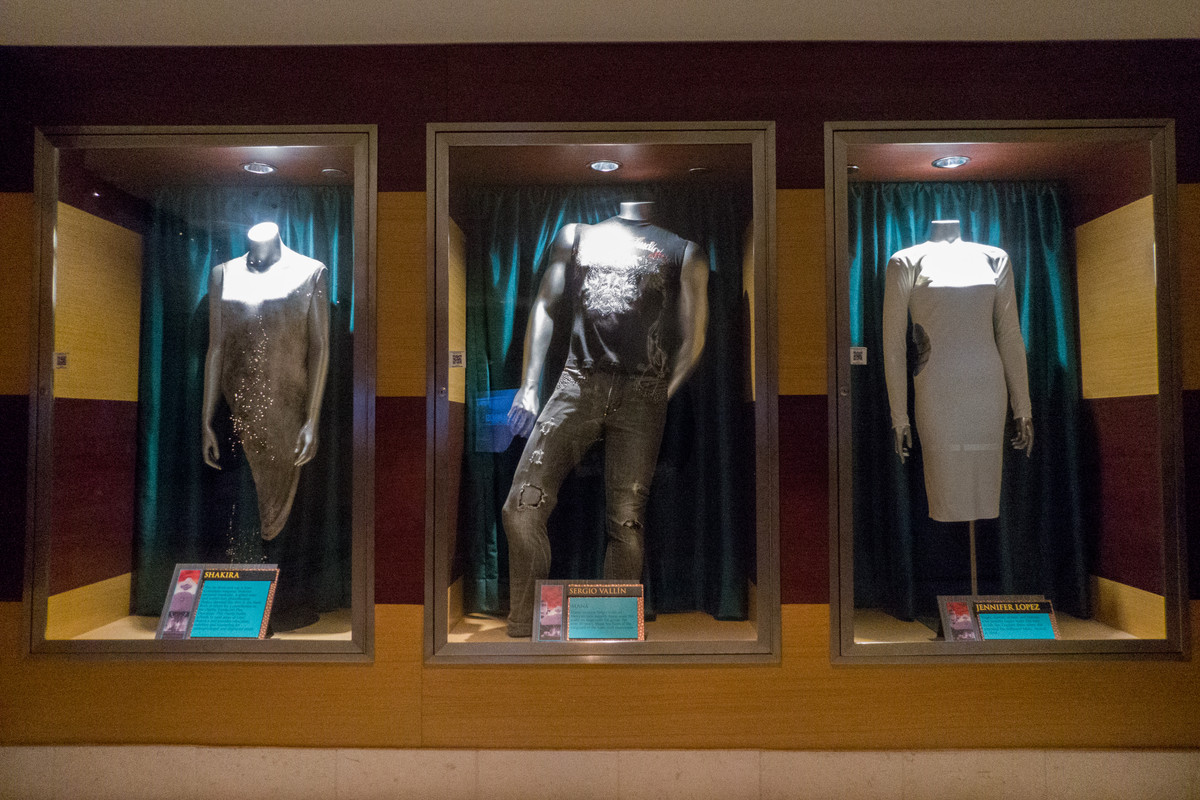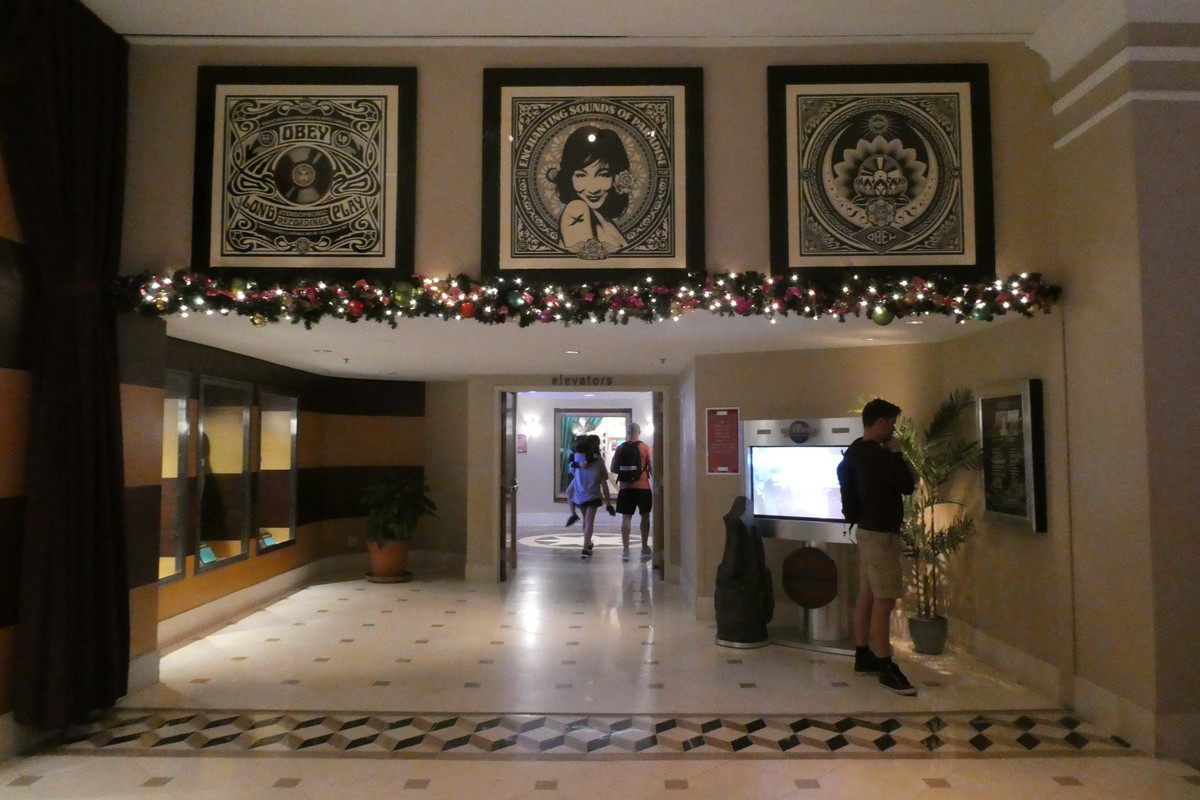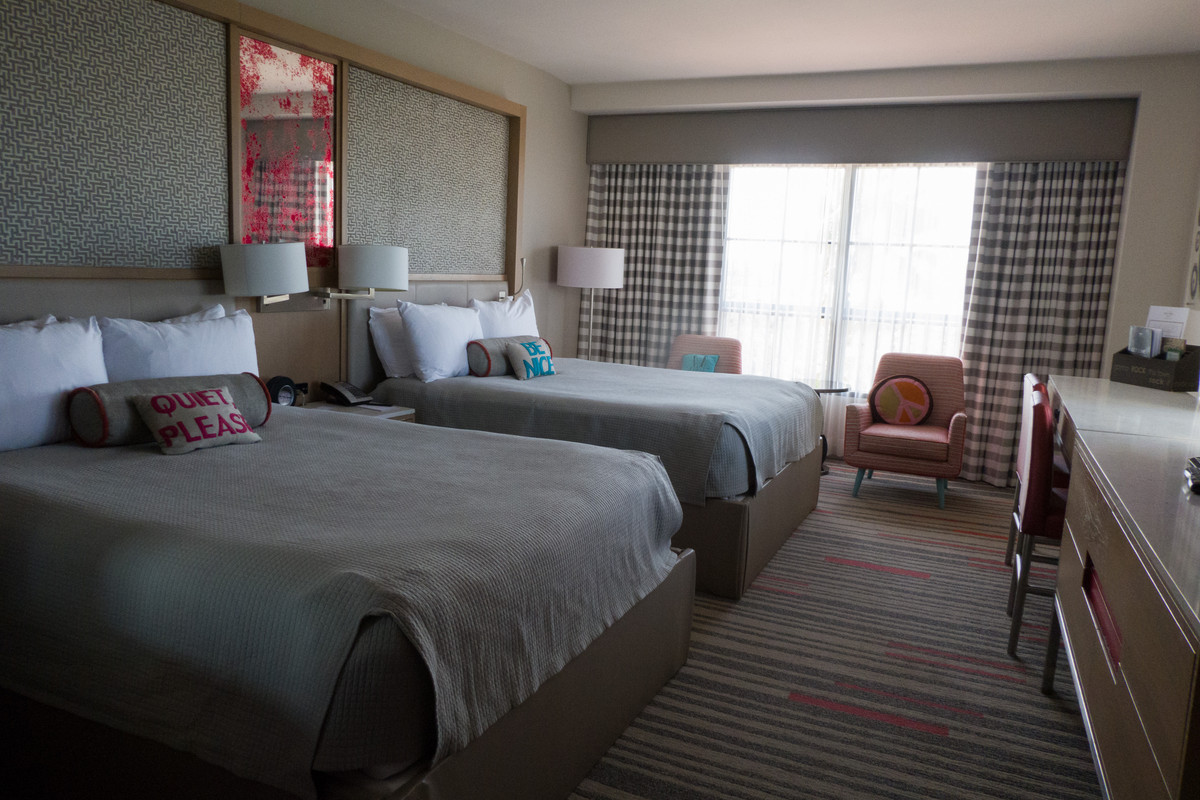 Universal Studios in one afternoon
We got a lot more done in our first late afternoon/evening than we expected, due in part to having unlimited 'Fast Track' entry to rides. Fast Track entry to almost all rides (excluding only Hagrid's Motorbike Adventure when we were there) is included with any booking at one of the resort's 'premium' hotels, such as the Hard Rock. This benefit goes a long way to making their high price tag worth it.
First of all we went on Despicable Me: Minion Mayhem, which like many rides at Universal Studios is a 4D simulator ride. The lead-up was too long (another recurring feature for many rides at Universal) but it was a fun experience! Steve went on the Rock and Rollercoaster next, which I wisely sat out the first time around because it looked too scary. Later on he convinced me to go on it, and I wished I hadn't! It was more like a torture device than a ride…
We worked our way around the park methodically, going on every ride we passed. The most surprising and thrilling was Revenge of the Mummy: The Ride, an indoor rollercoaster that used awesome fire effects! The worst rides were Race Through New York Starring Jimmy Fallon, Fast and Furious: Supercharged, and Shrek 4-D, which, being simulator rides involving only minimal movement, were just quite dull. Much better was Men in Black: Alien Attack, which combines a fun indoor roller coaster with a well-executed shooting gallery element.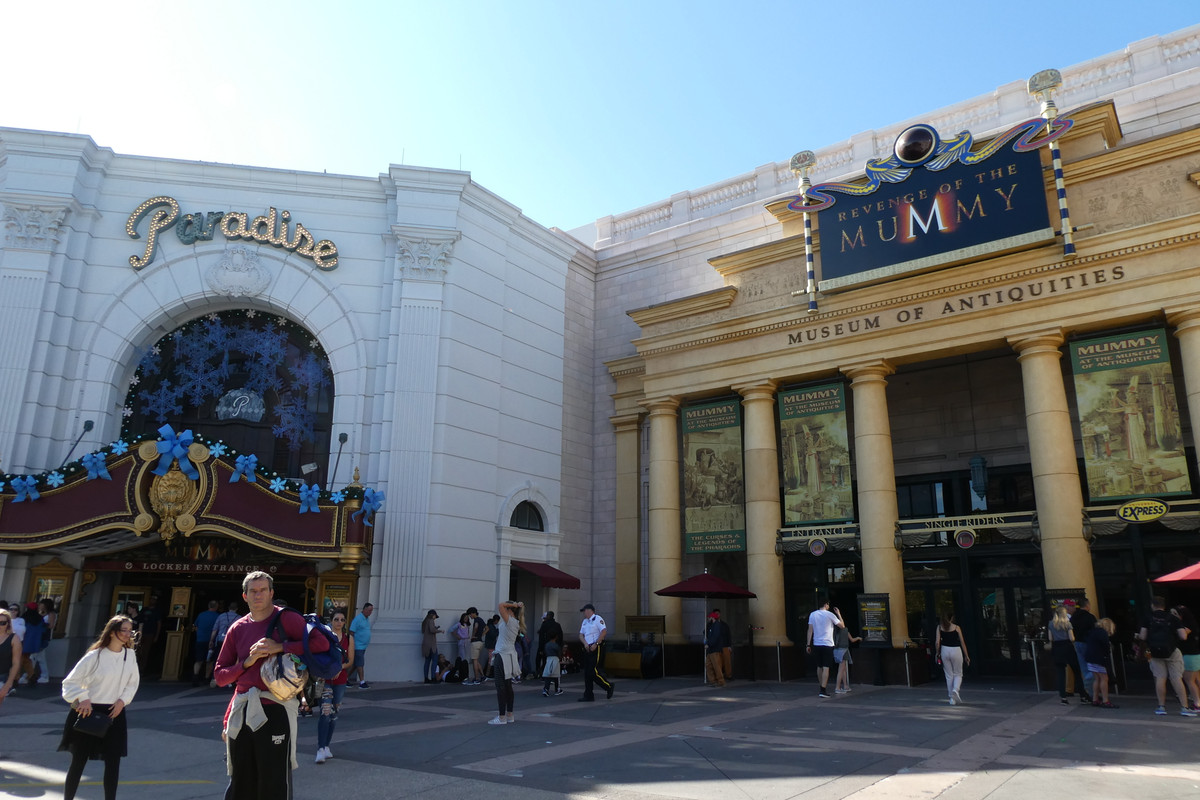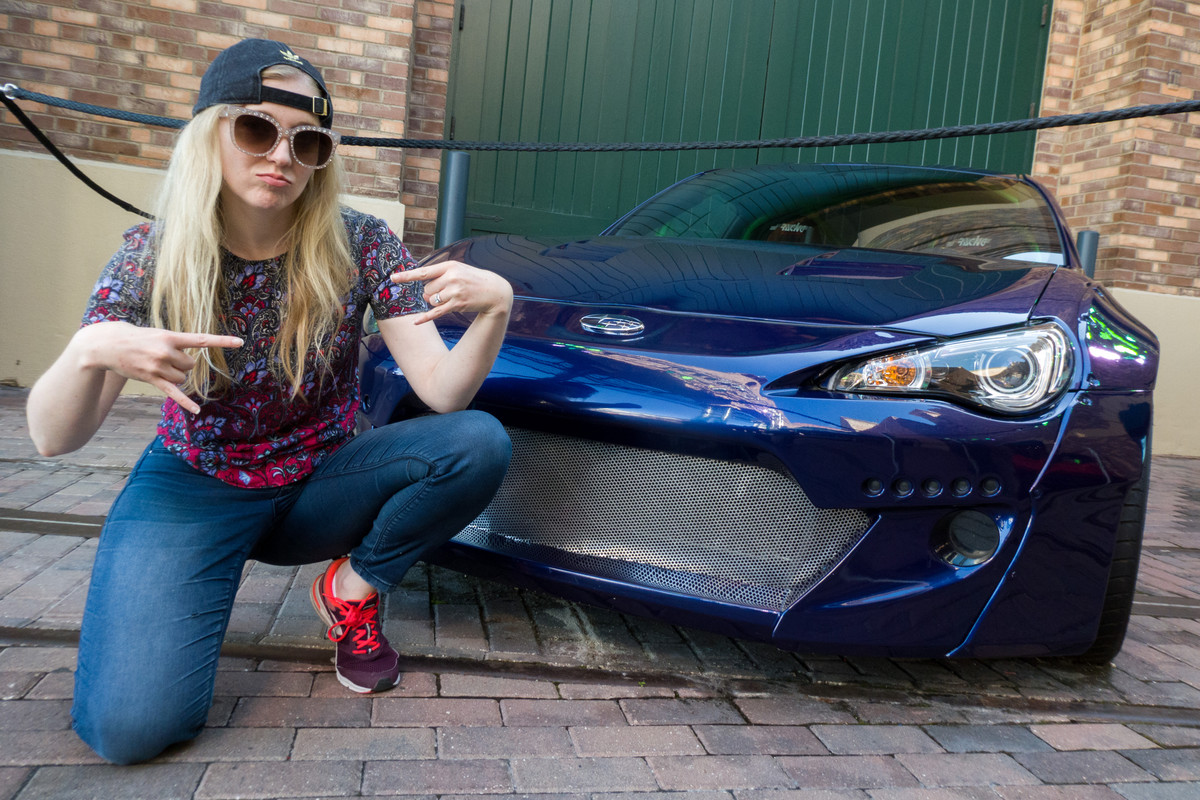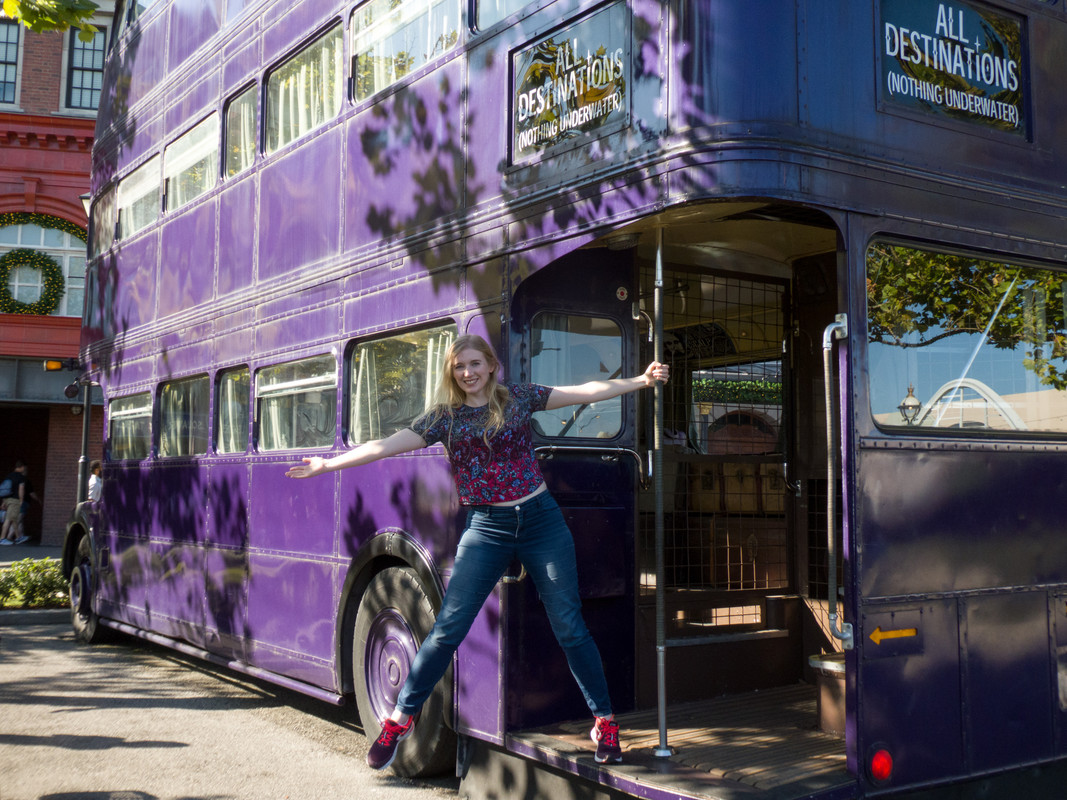 Diagon Alley
One of the coolest things about Universal Studio's Diagon Alley area is the way in which it's hidden out of sight from the rest of the park! We found it by following other people through a cracked brick wall, and were amazed when we saw it. Words and photos don't really do it justice: every cobblestone, shop front, and statue totally transports you into the world of Harry Potter. The most extravagant touch is the dragon sat on top of Gringotts Bank.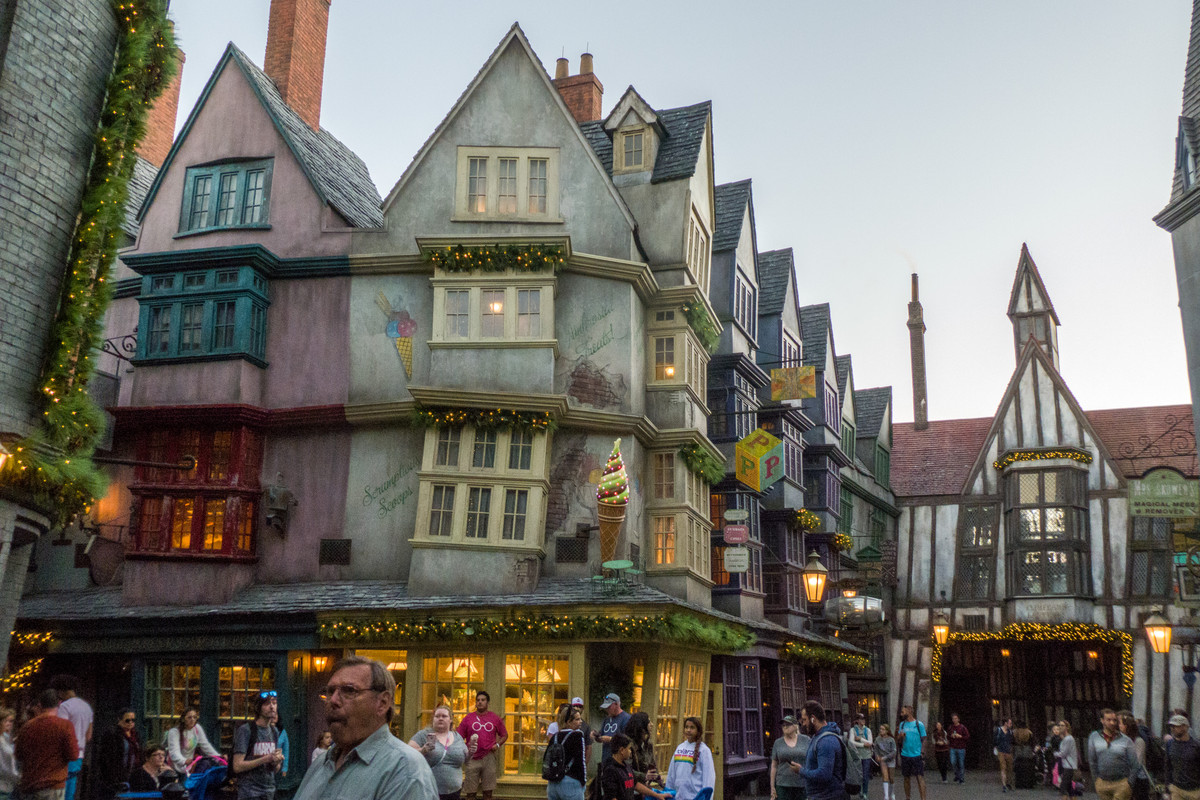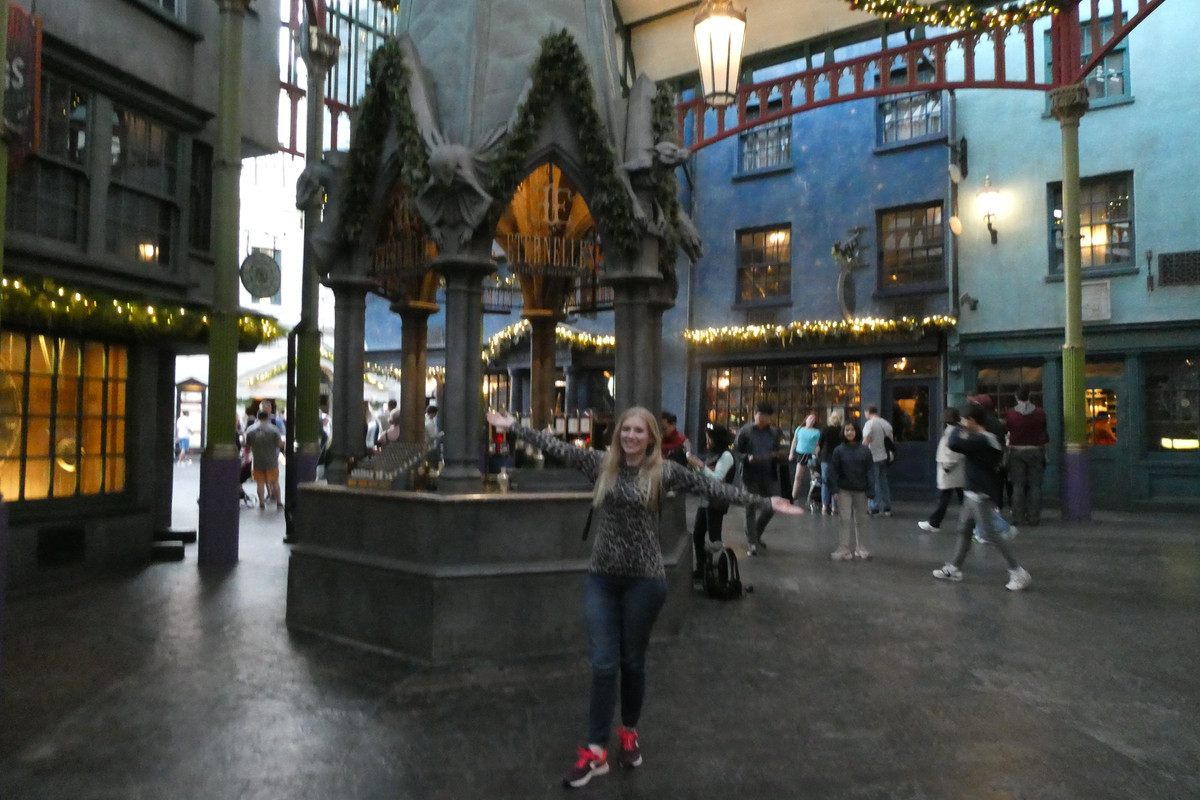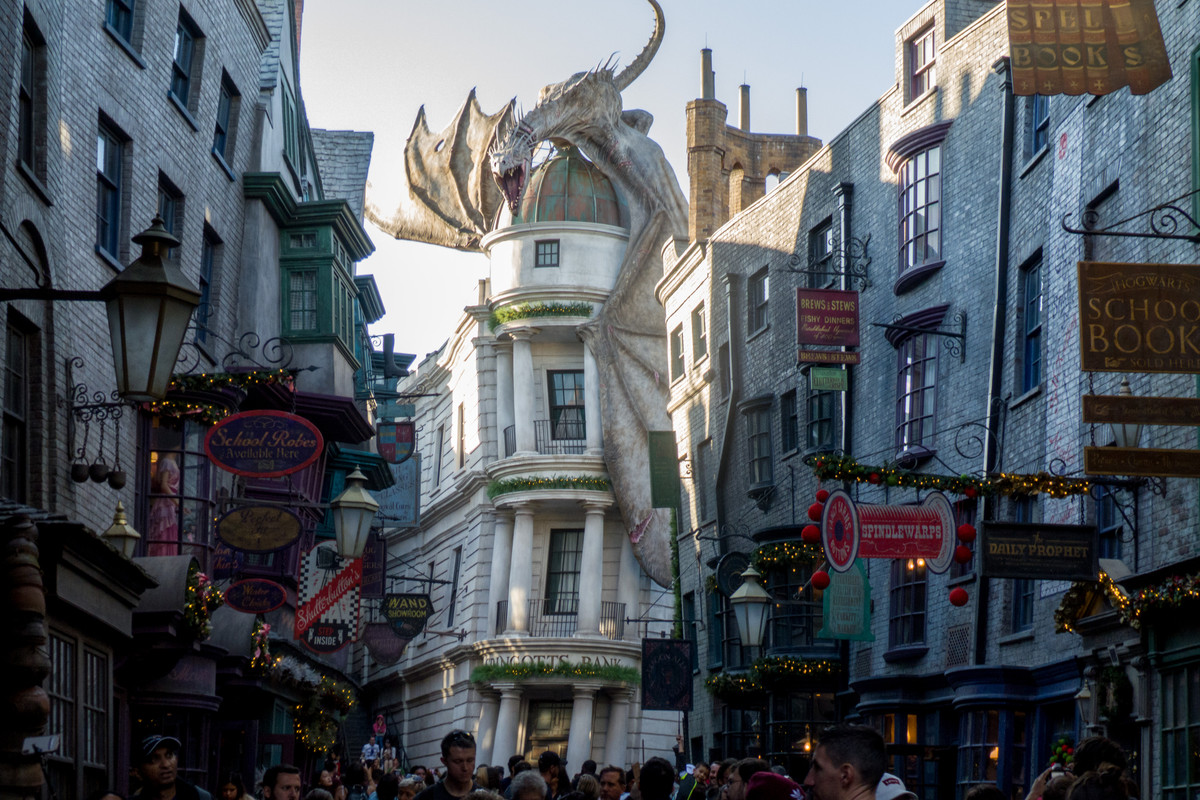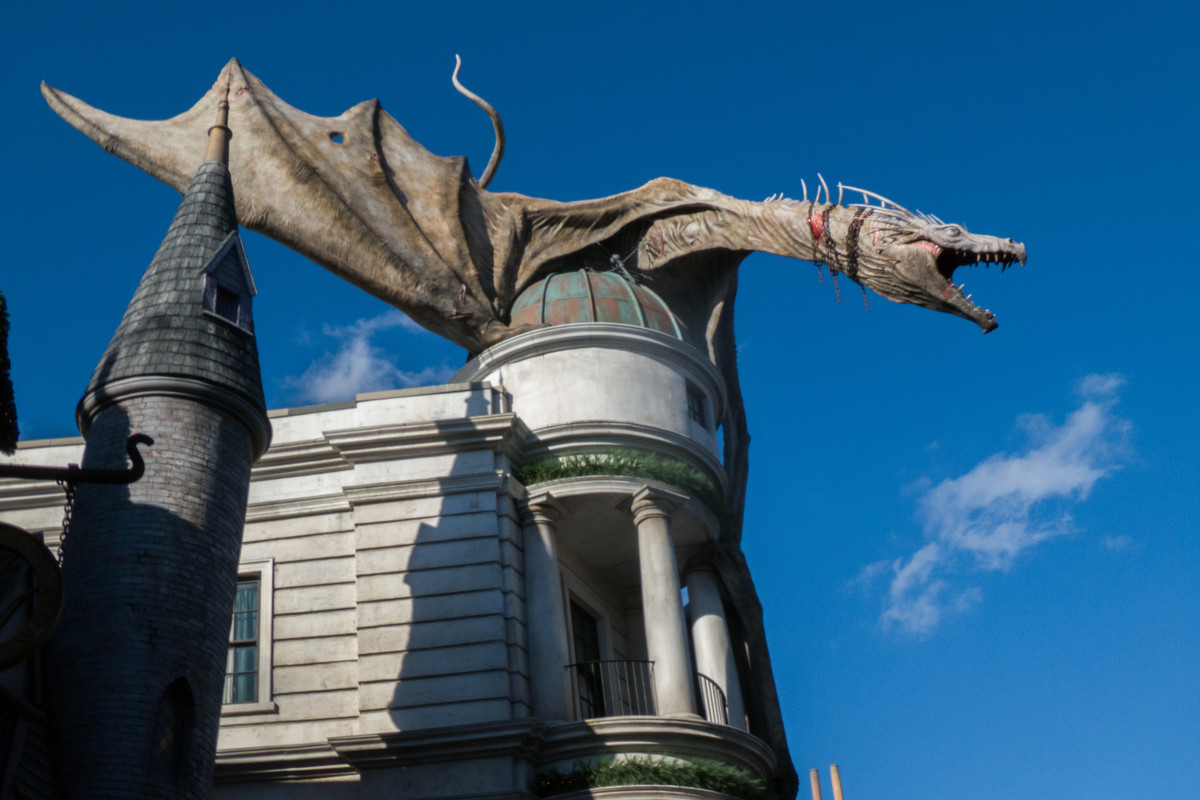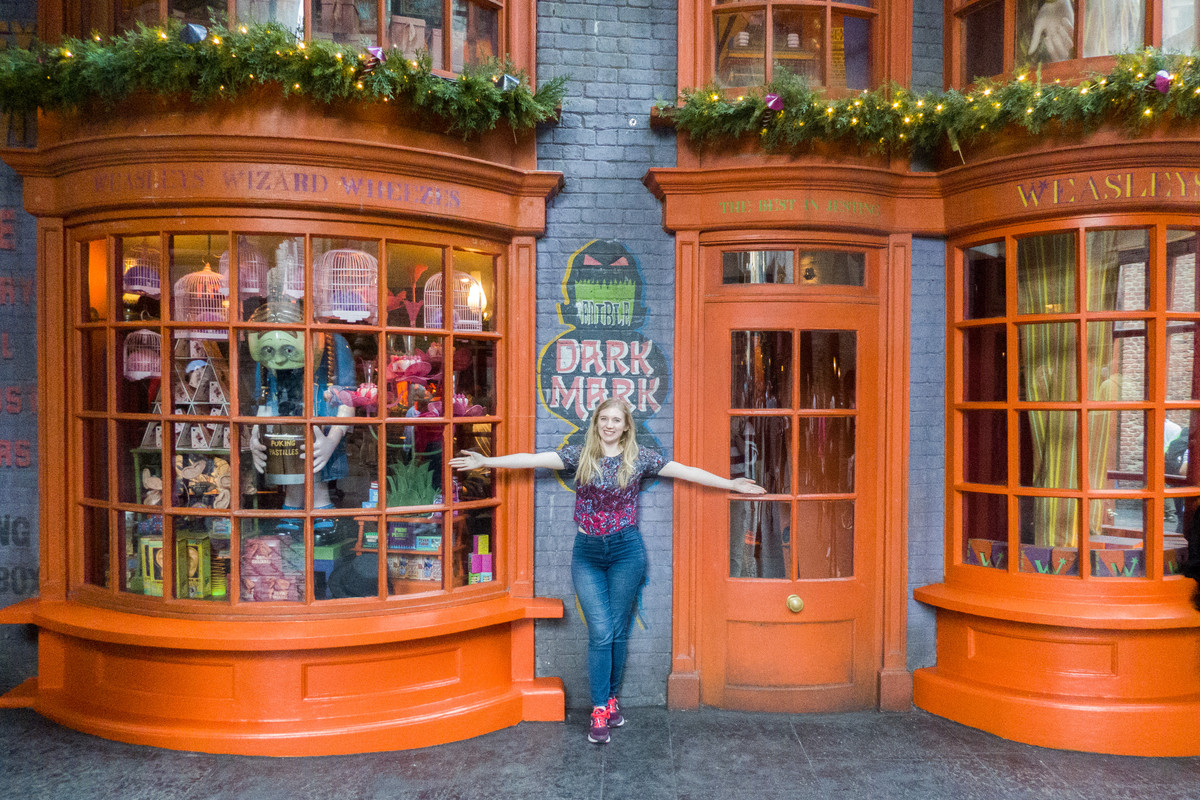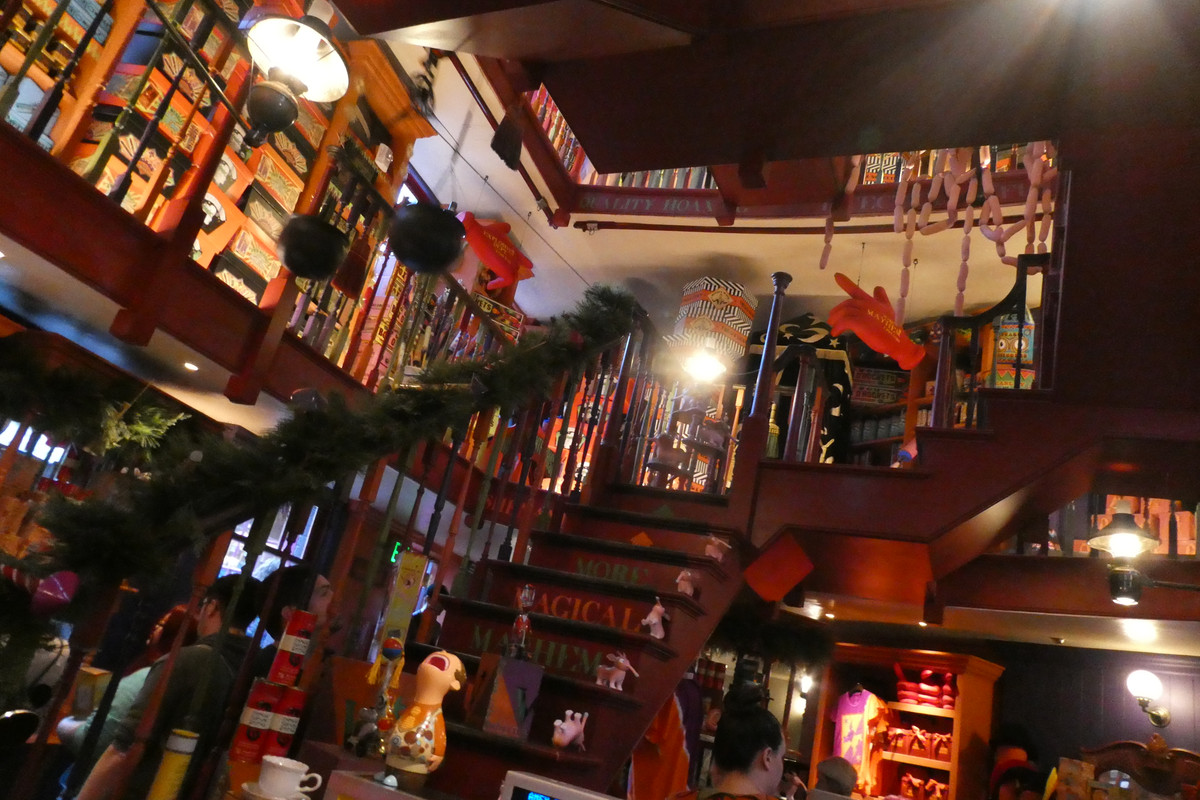 The only ride in this area, Harry Potter and the Escape from Gringotts, is really good! More family-friendly than Return of the Mummy, it combines a thrilling indoor roller coaster with fun 4D effects.
The gift shops in Diagon Alley are attractions in themselves, replicating shops from the Harry Potter books and films for a truly immersive experience. I especially loved the toy shop full of cuddly magical creatures! But we'd be returning to Diagon Alley for the FULL Harry Potter experience in a couple of days' time…
Springfield: Home of the Simpsons
Another highlight of Universal Studios was Springfield: Home of the Simpsons. We loved seeing Moe's Bar, the Kwik-E-Mart, and Krustyland, and taking photos of all of them. We even stopped for a Duff Beer at Moe's. The Simpsons Ride was a fun simulator ride, but the lead-up to it took far too long, even with Fast Track to skip the line. We also rode Kang & Kodos' Twirl and Hurl, a child-friendly up-and-down roundabout.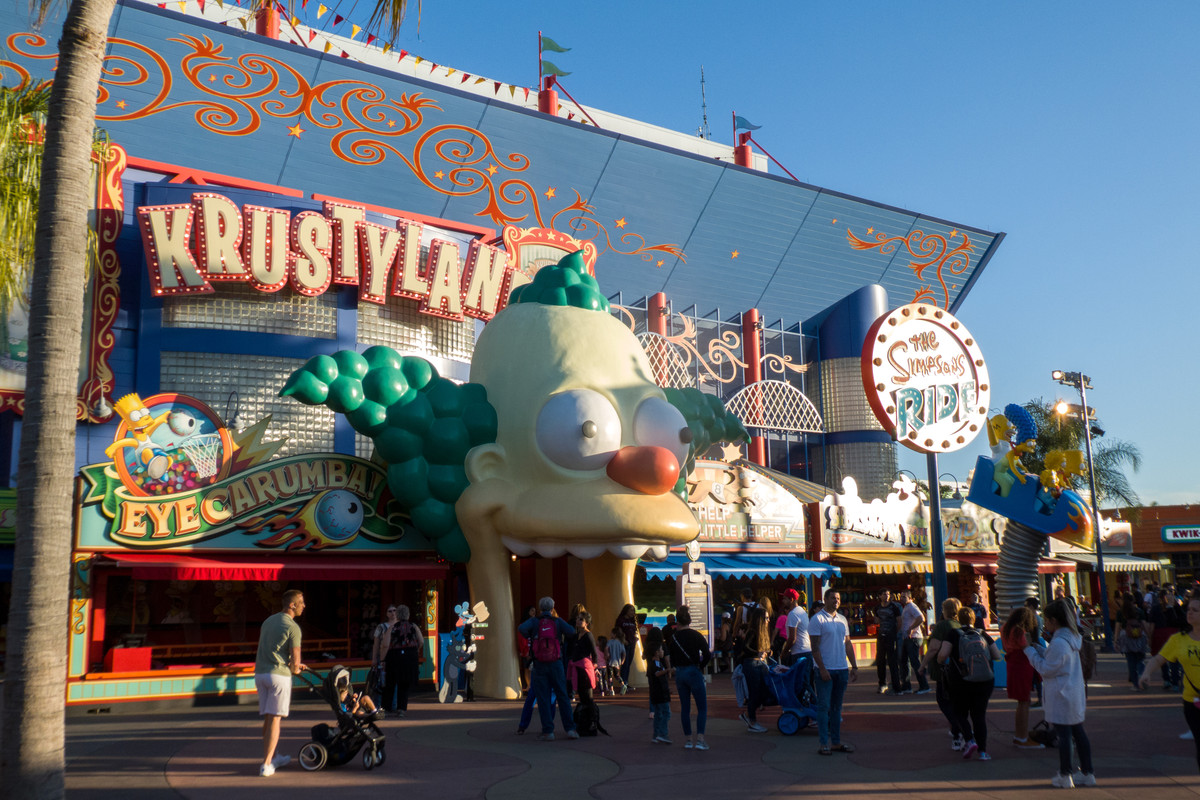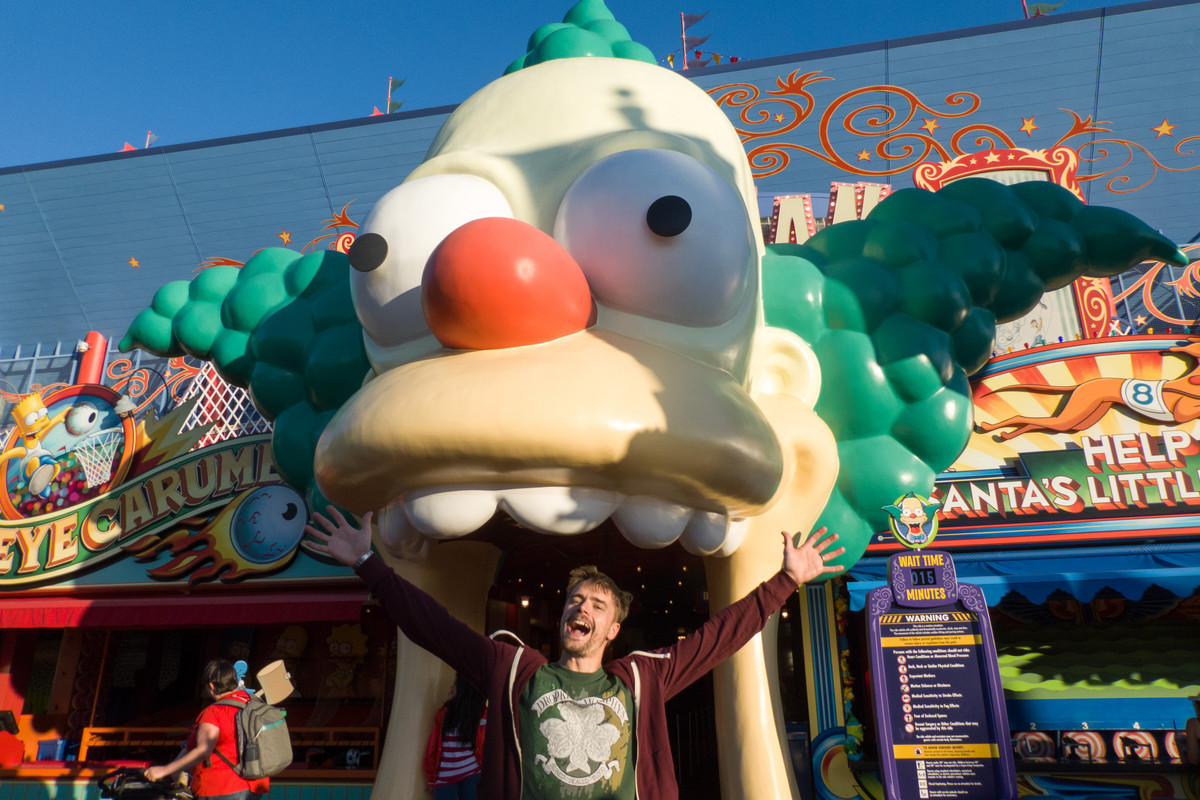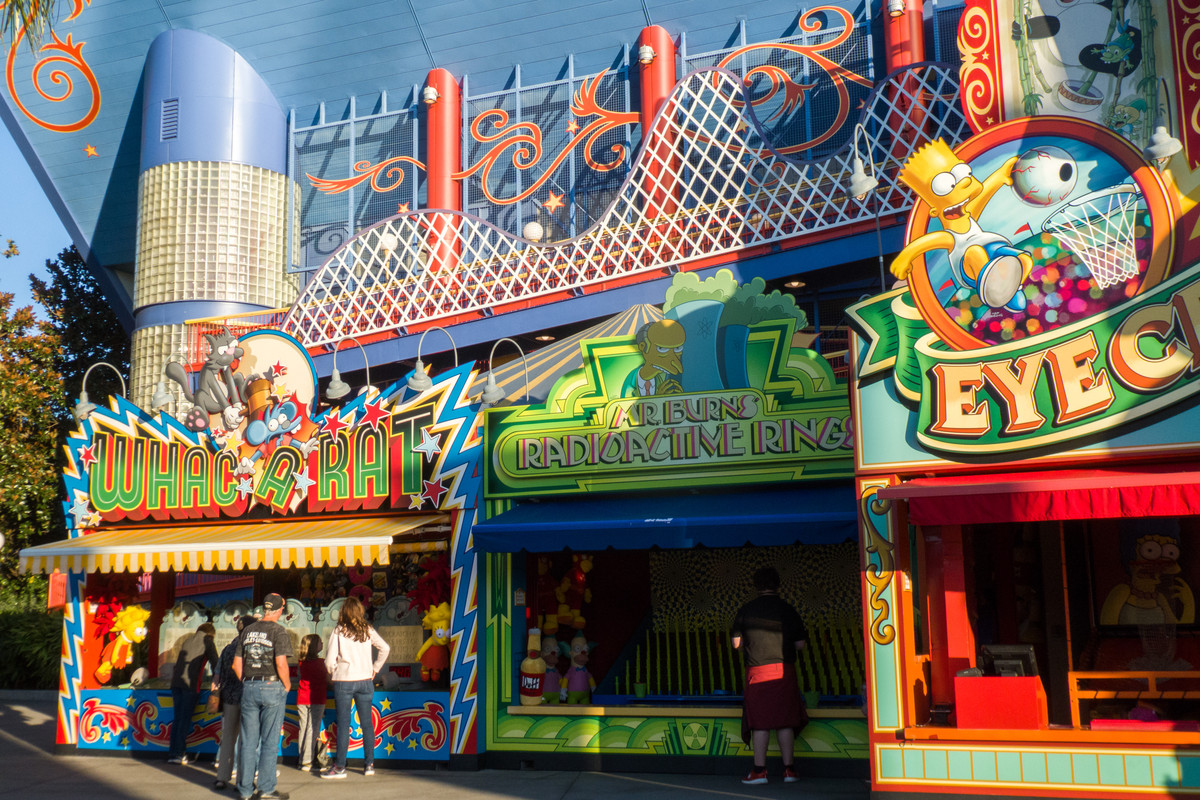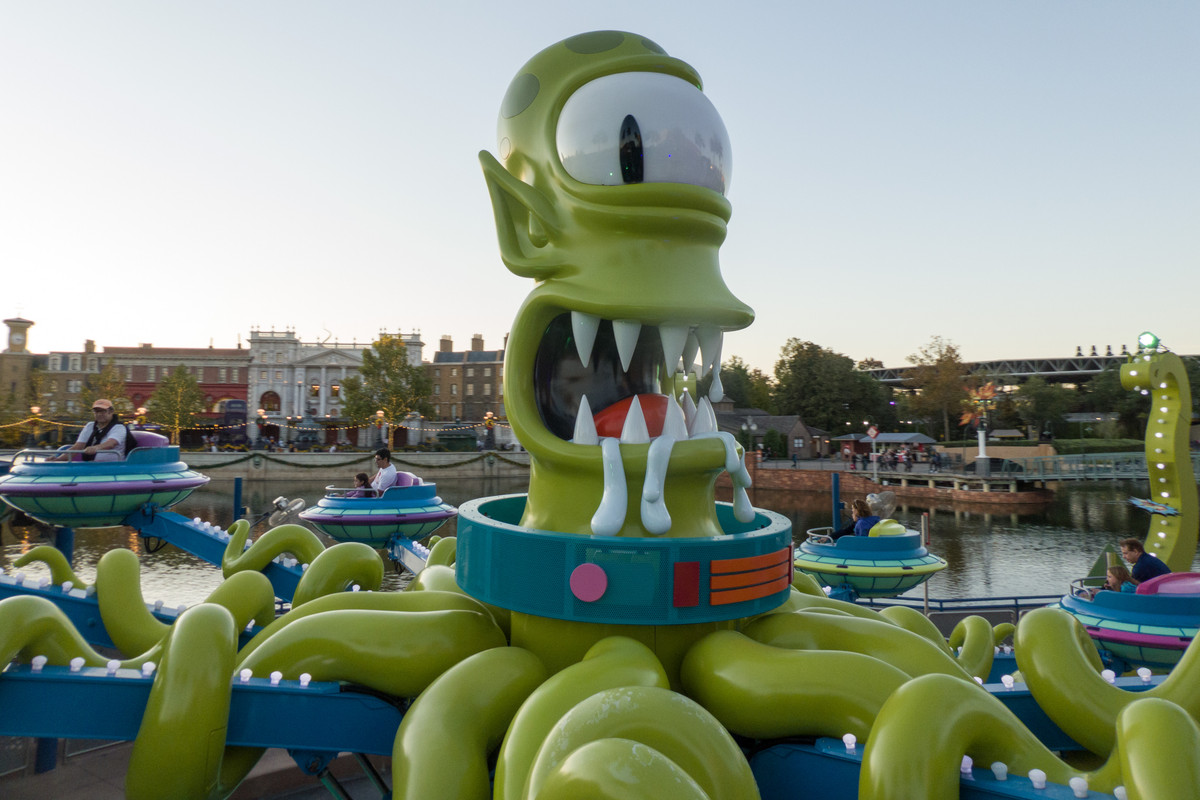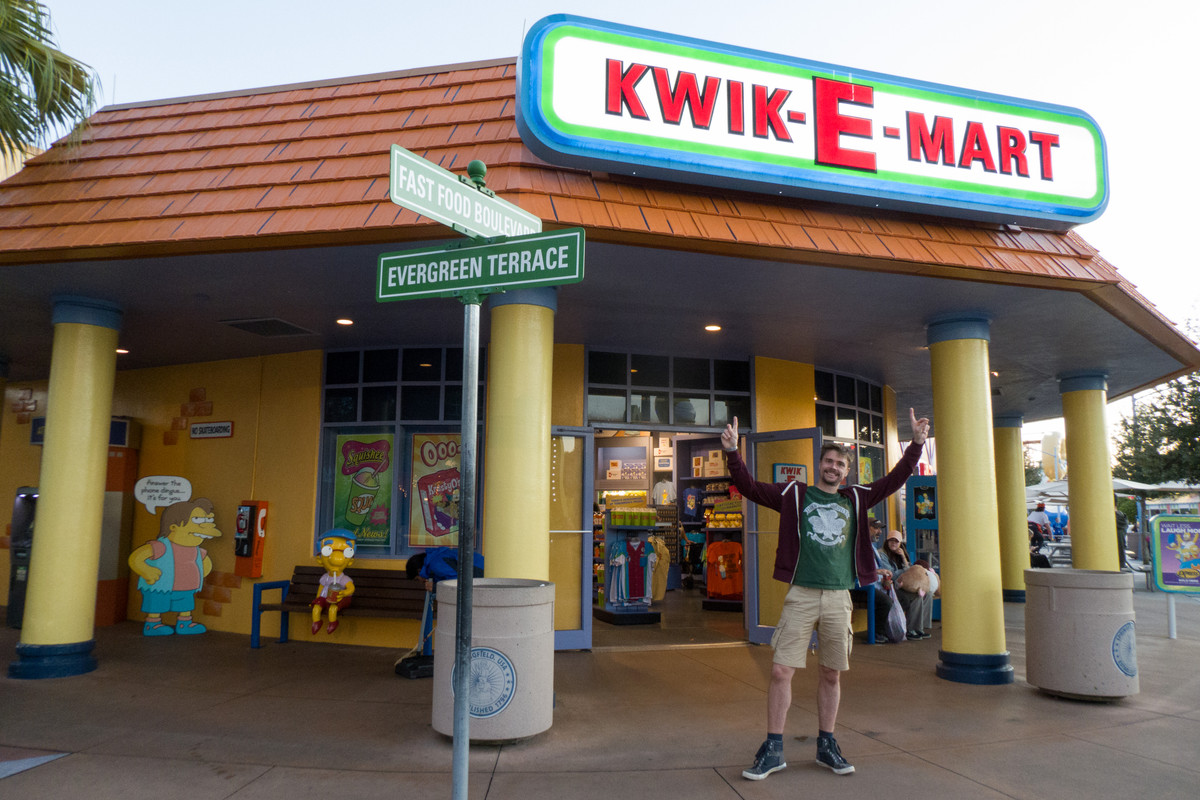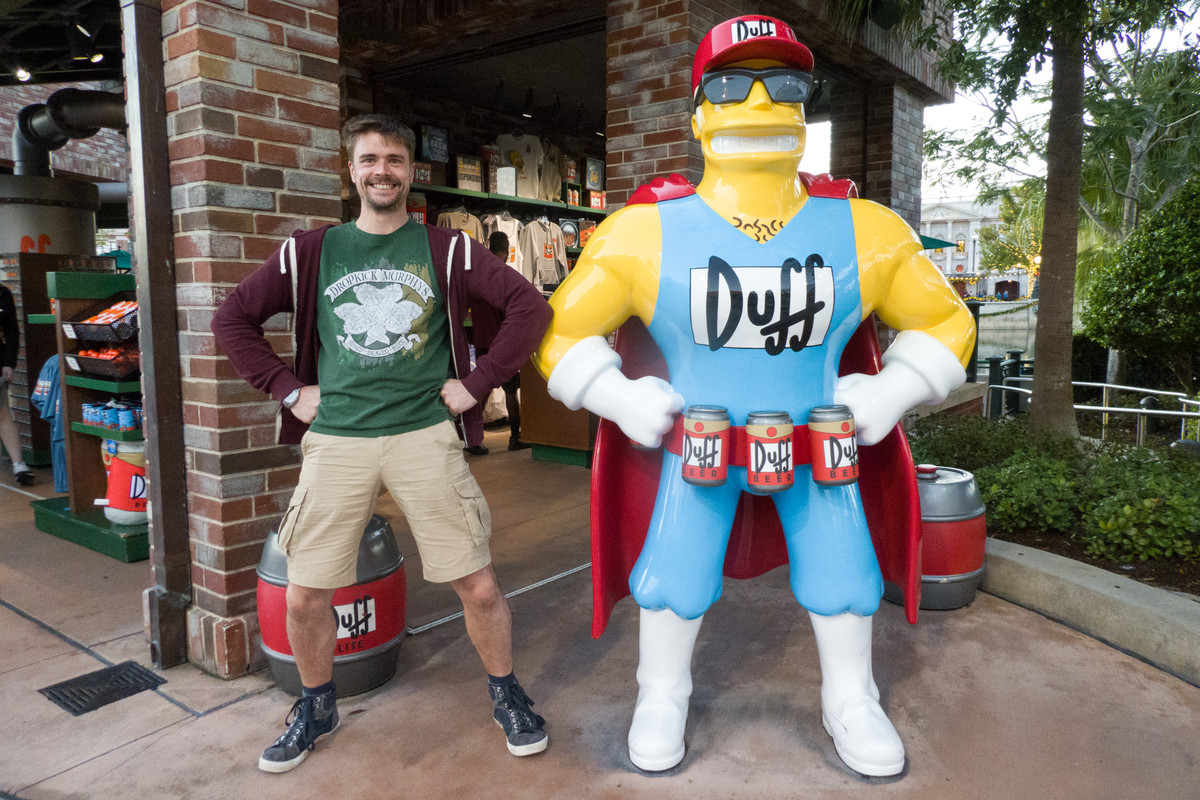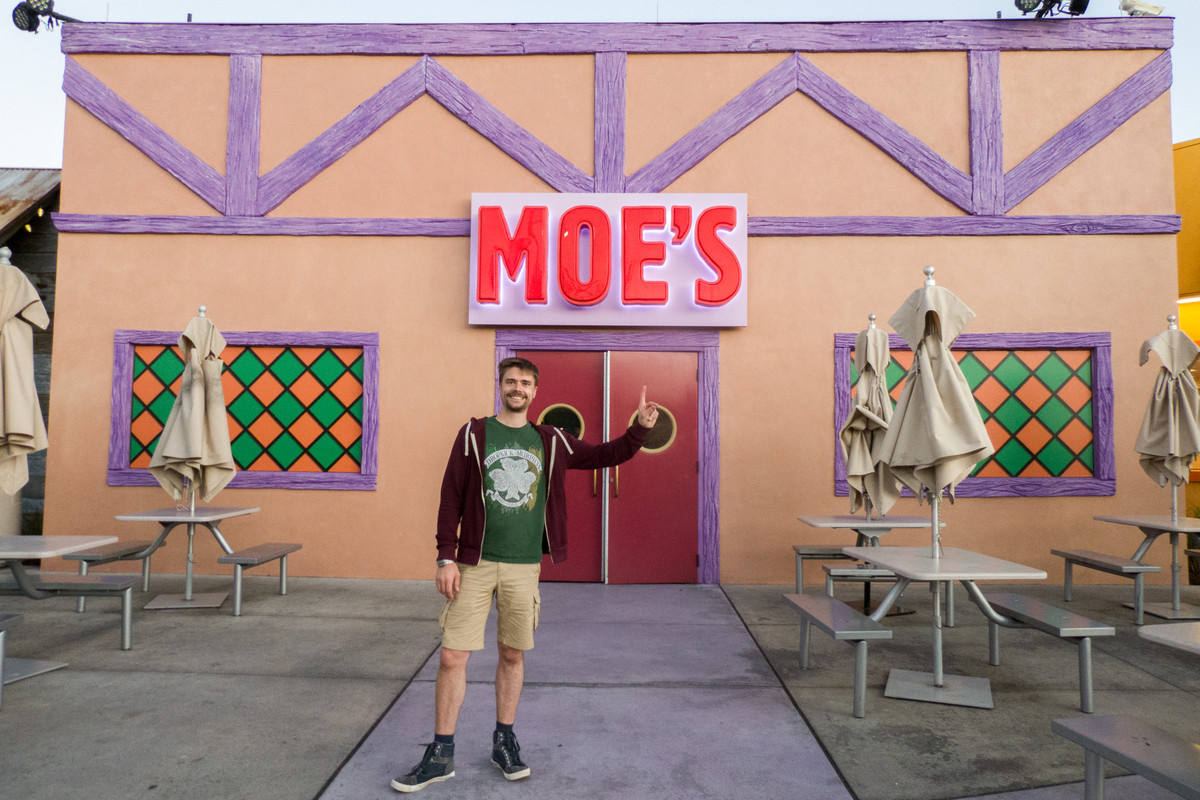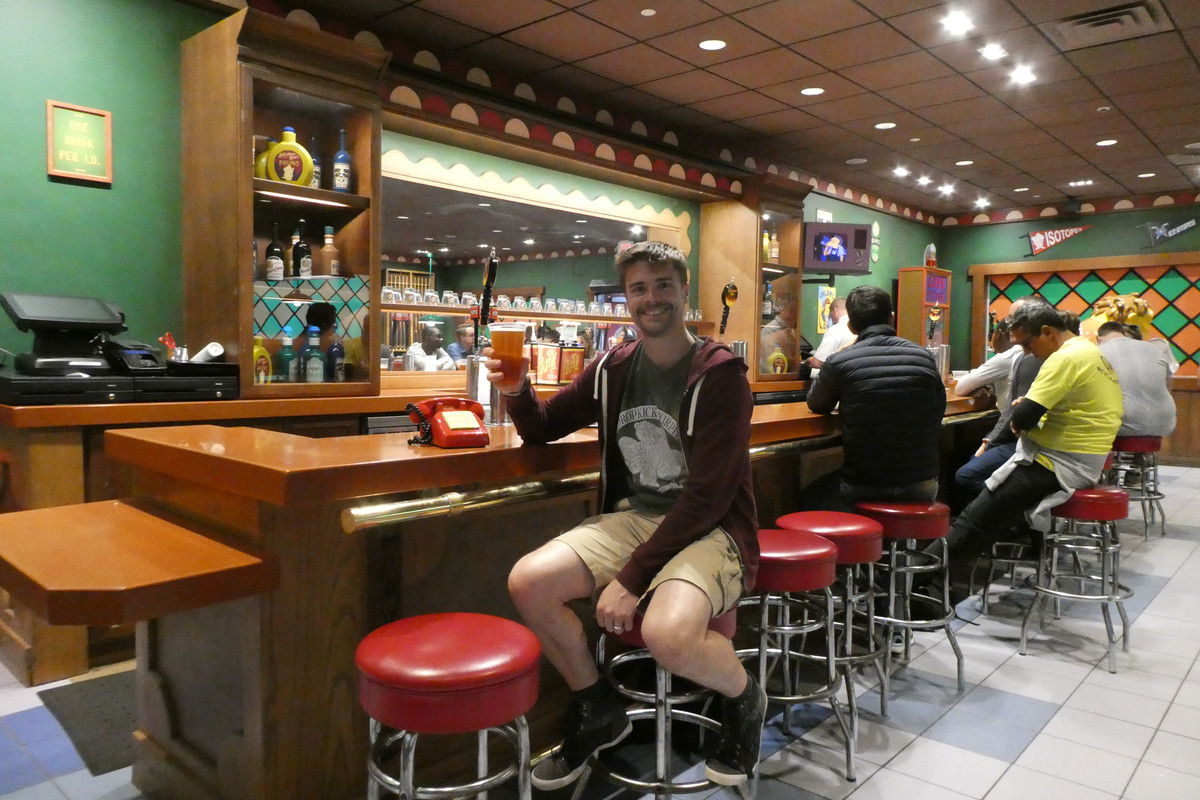 Spongebob and E.T.
After Springfield comes the Spongebob Squarepants shop, which I loved! It has statues of Spongebob and Squidward's houses inside, along with other fun set pieces… although sadly we missed the Spongebob meet-and-greet hours!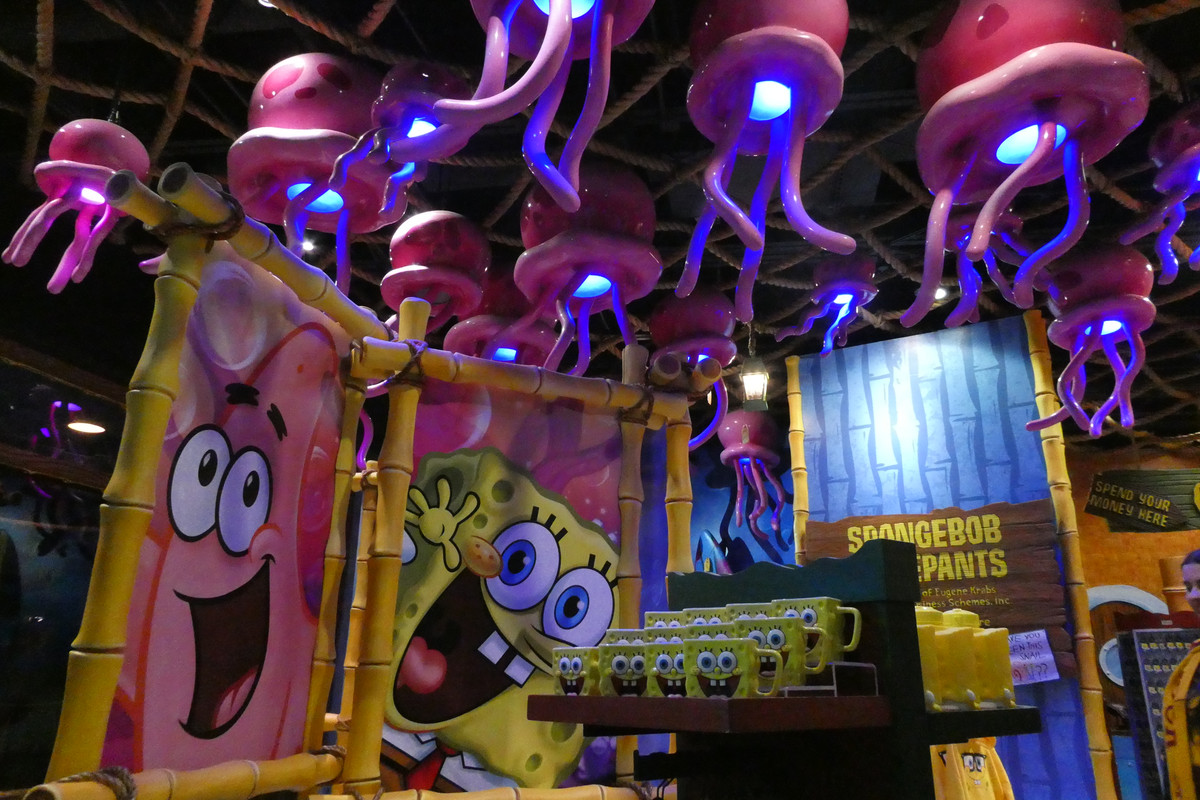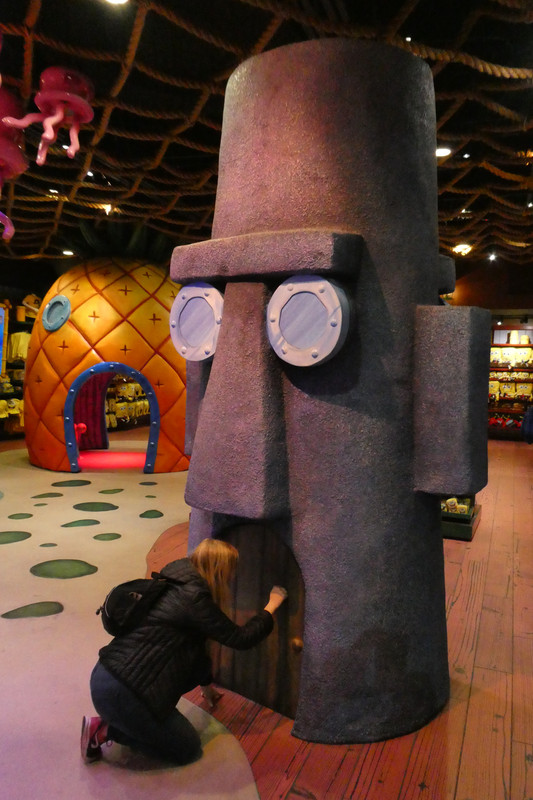 Finally we went through the KidZone and enjoyed the small Woody Woodpecker's Nuthouse Coaster, followed by the 'vintage' E.T. Adventure ride, a slow-moving indoor coaster. Now that it was dark, we decided to walk around the park's lake again to take in the bright lights. We managed to catch the park-closing fireworks completely by chance, and they were impressive (though not quite up to Disney-standard)!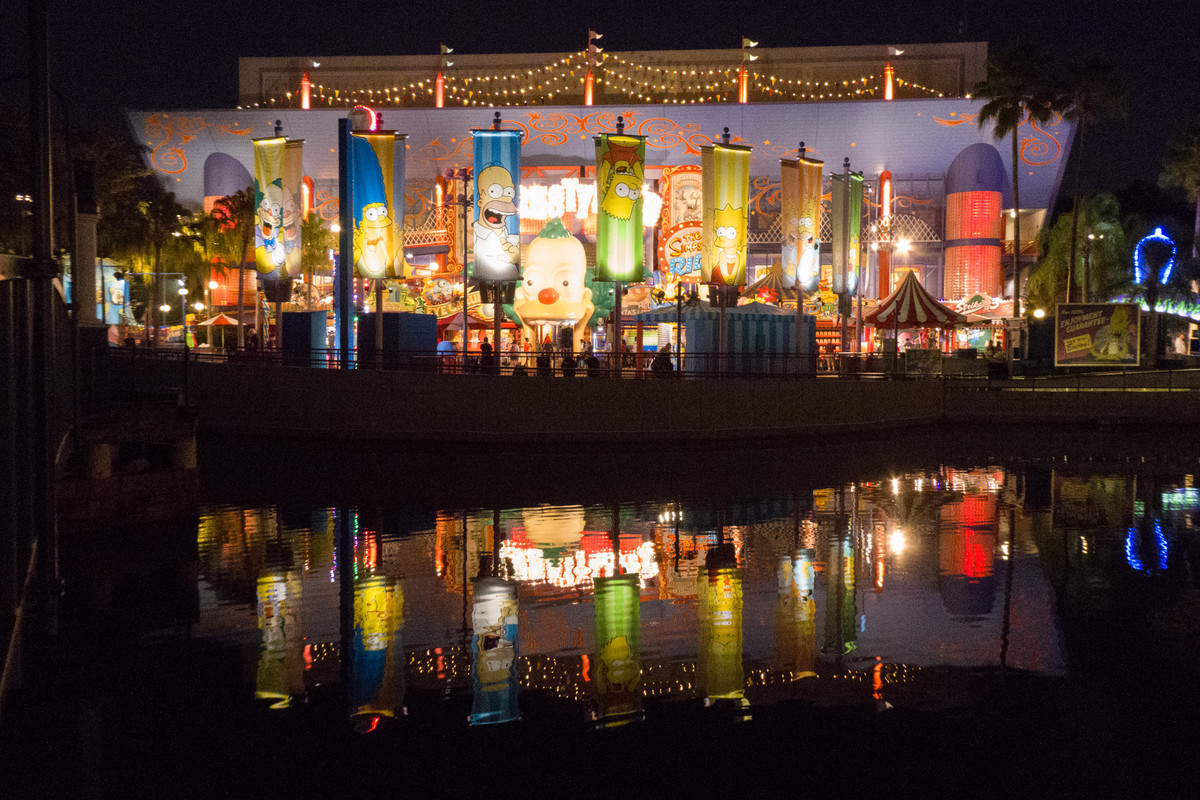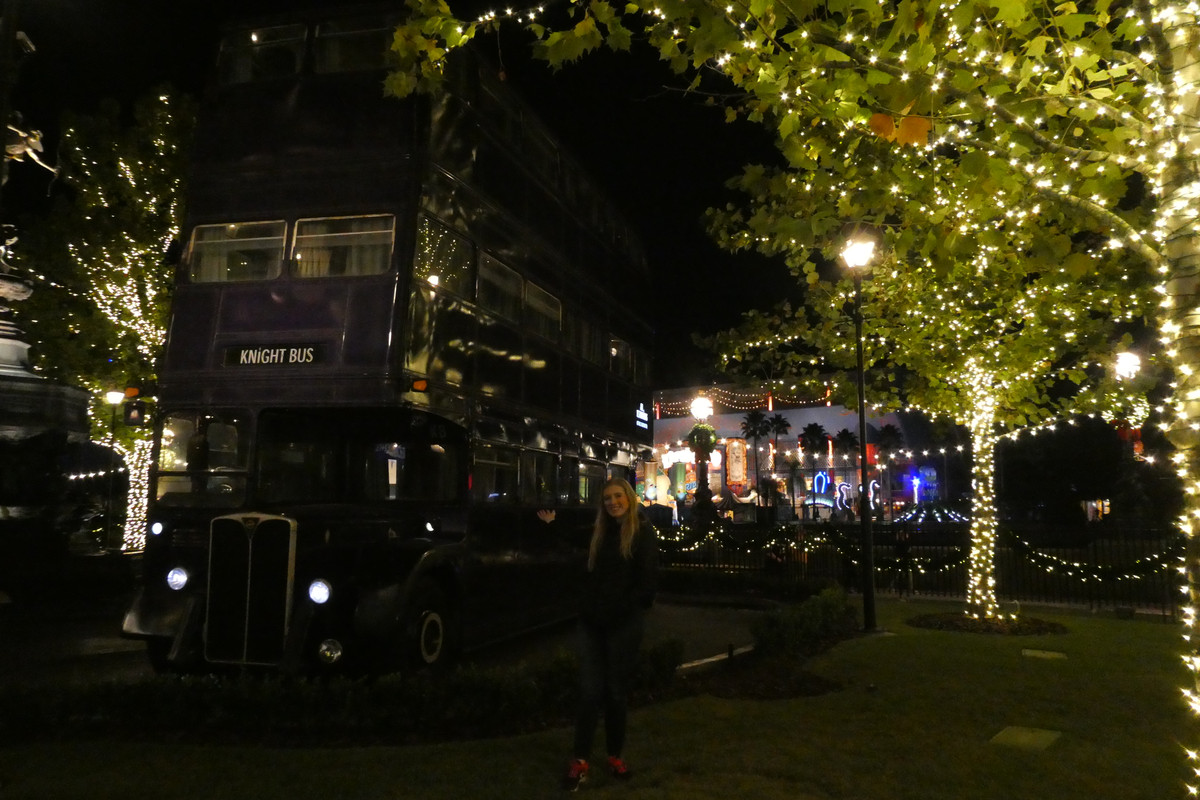 Dinner at Antojito's Authentic Mexican Food
We left Universal Studios park with everyone else and headed to the City Walk to get dinner. Thankfully, unlike at Disneyworld, we didn't need advance reservations for these restaurants. We decided we were in the mood for Mexican and, while waiting for a table at Antojito's, we bought very expensive cocktails from a street stall. It was fun to sit and sip these while drinking up the buzzy atmosphere of the street.
Our meal at Antojitos was fantastic. We were sat at a table outside, and brought tortilla chips and salsa for free. I ordered another cocktail and a traditional dish called Budin. This was like a Mexican lasagna made with tortillas instead of pasta, and it was gorgeous! Steve had enchiladas, which were rather on the small side but delicious nonetheless.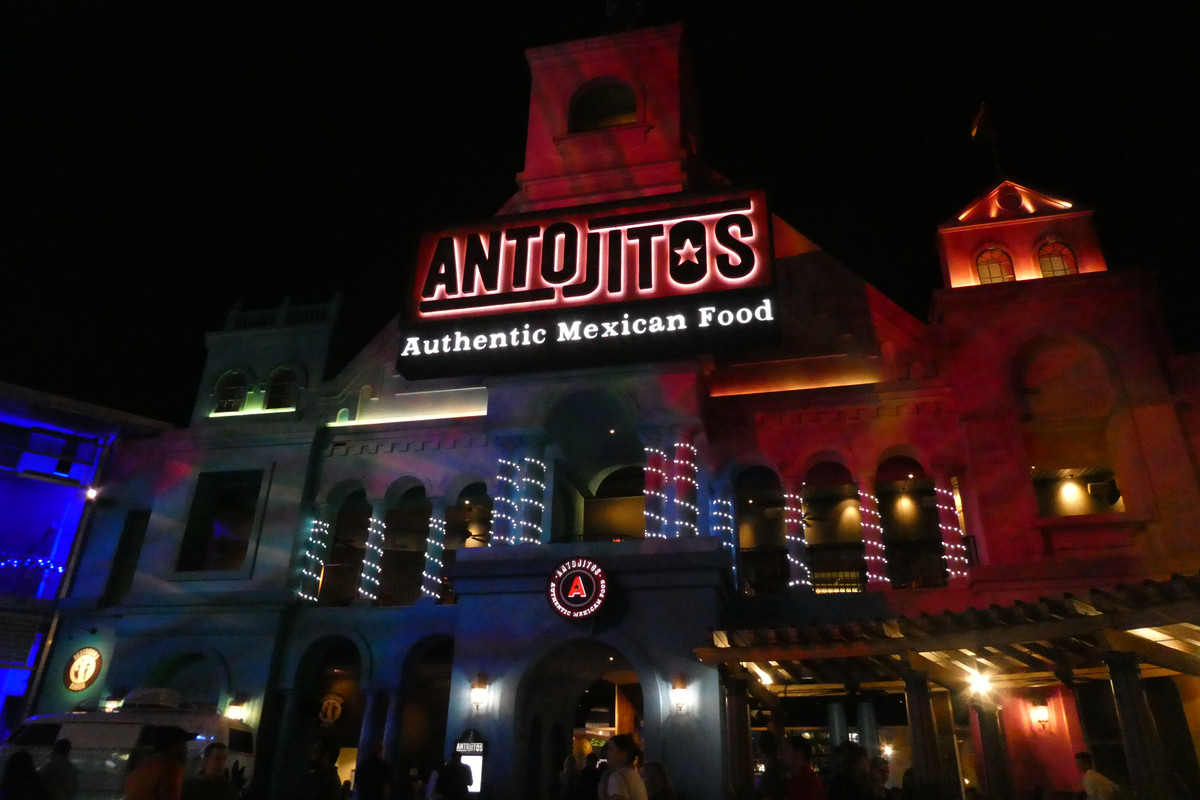 Tomorrow we'd be exploring Universal's second theme park, Islands of Adventure. Stay tuned for the blog post!
View all posts about our Honeymoon.
To be notified when my next post goes live, subscribe to this blog or Like and Follow Roam with Juliet on Facebook.
All text and photos (c) Juliet Langton, 2020. All rights reserved.